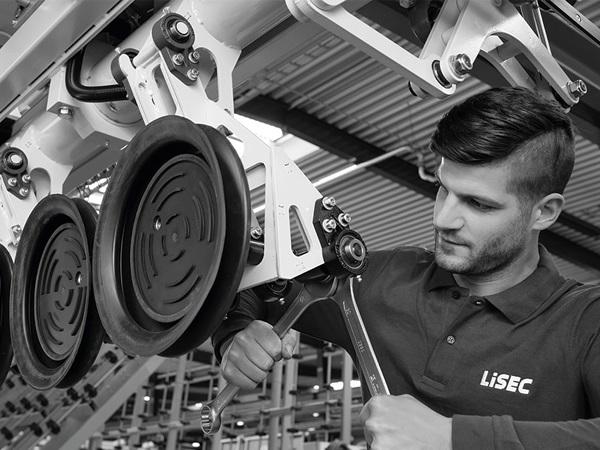 Photo source
www.lisec.com
What awaits you at the LiSEC Booth.
It's almost time: the glass industry's can't-miss event is just around the corner. This year, the glasstec trade fair takes place from October 23rd to 26th in Düsseldorf. We will present product innovations with a focus on glass cutting, glass processing, flat glass laminating and insulating glass production. Details on our exhibits can be found down below.
Find our booth at hall 17, number A26. You can find your fastest way to us on the site plan.
ARE YOU COMING TO THE SHOW TO DISCUSS A SPECIFIC ISSUE?
Our specialists from various areas as well as our sales team will be happy to talk to you. Discuss your open questions in a personal meeting or directly at the machines. Take the opportunity to schedule your appointment with our staff in advance.
OUR MOTTO AT THE SHOW
Our booth is under the motto "we innovate for your success". We place the spotlight on our strong LiSEC team, which actively uses their expertise to create innovation – all for the success of our customers. The approximately 2,300 sqm booth shows black-and-white images of over 150 employees.
DO YOU WANT TO KNOW MORE ABOUT CROSS-LINKED PRODUCTION?
We invite you to take part in the glasstec conference on October 24th. At hall 10 / C18-F18, everything revolves around the topic "Cross-linked production and new technologies". From 15:30 to 16:00, Thomas Fehringer (LiSEC Service) and Hannes Pils (LiSEC Software) will talk about the practical applications of digitization, based on the example of a LiSEC product: Remote Service.
PRODUCTS YOU WILL FIND AT OUR BOOTH
SprintCut: High-performance machine for cutting flat glass automatically
VSL-A37/33: High-performance machine for automatically cutting laminated glass
SplitFin: Flat glass processing line with water jet technology
ConvectLam 2: Laminating machine featuring a high-pressure autoclave
LBH-B25ARS: Automatic butyl extruder for rigid spacers
BSV-B45NK: Bending machine for "sharp" corners
We are looking forward to your visit!
1. HIGH-PERFORMANCE MACHINE FOR CUTTING FLAT GLASS AUTOMATICALLY – SPRINTCUT
Fast: 310 m/min
Precise: +/- 0,1 mm
Very quiet
2. HIGH-PERFORMANCE MACHINE FOR AUTOMATICALLY CUTTING LAMINATED GLASS - VSL-A37/33
Reduction of glass wastage
30% more output
50% higher cutting speed
3. FLAT GLASS PROCESSING LINE WITH WATER JET TECHNOLOGY - SPLITFIN
Fast cycle times
Versatile use
Fast tool changes
4. LAMINATING MACHINE FEATURING A HIGH-PRESSURE AUTOCLAVE - CONVECTLAM 2
Energy efficient
Completely homogeneous glass heating
Positioning accuracy of +/- 1 mm
5. AUTOMATIC BUTYL EXTRUDER FOR RIGID SPACERS - LBH-B25ARS
Precise, interruption-free application
Adaptive control to compensate material fluctuations
Automatic nozzle height adjustment
6. BENDING MACHINE FOR "SHARP" CORNERS - BSV-B45NK
Spacer bending featuring a sharp 90-degree transition
Elegant, high-quality exterior
Zero-radius corners
Read more about our product innovations: https://bit.ly/2LUUhrd or schedule your appointment with our staff in advance in order to discuss your open questions: https://bit.ly/2MJRMNV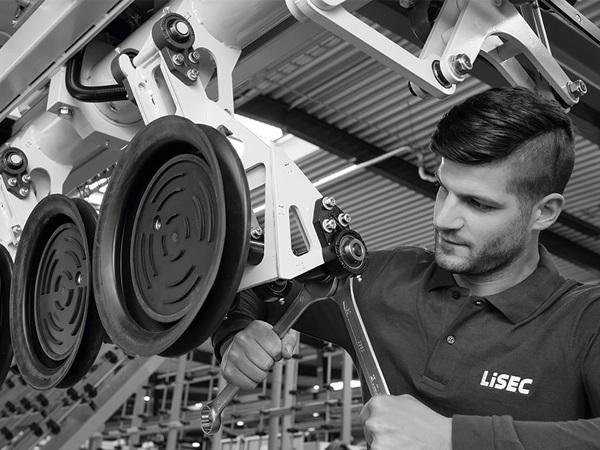 600
450
www.lisec.com
2018-09-04T09:34:56
Innovations at glasstec 2018 - LiSEC
glassonweb.com