Photo source
www.glaston.net
Increasing capacity to remain a preferred partner.
"Integration is always the biggest risk when combining sections from two different manufacturers," says Andrew Smith, Group Manufacturing Manager at Independent Glass.
Speaking about his company's recent upgrade, he continues: "The entire upgrade project with Glaston's ProL-zone went very smoothly. We've now been able to increase our laminating capacity, run the line with flexibility and ease – and lower our energy consumption."
Glaston is no stranger to Independent Glass. For over a quarter of a century, the laminating and glass toughening company has been investing in lines from Glaston for its three sites in Glasgow, Scotland, and the one in Mansfield, England.
In late 2016, the company decided to upgrade the lamination oven at its Mansfield location – which focuses on structural glazing, architectural glass and balustrades – to better serve the growing needs of their market. 
"The first question was whether to retrofit the oven or to upgrade," Andrew  explains. "We looked at several options alongside of Glaston, but in the end, we decided to go with the advantages the ProL technology could offer, rather than an infrared retrofit solution."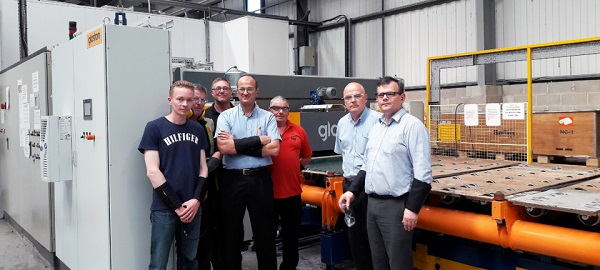 INTEGRATION – KEY DECISION CRITERION
Integration of the new machine was a key concern for Andrew and his team, since the existing laminating line was from a different manufacturer.
So he went to see another ProL-zone in Denmark with Glaston's UK representative Steve Brammer. The trip offered exactly what Andrew wanted to see: Glaston's ProLzone working seamlessly with another manufacturer's laminating line.
"We wanted to see how it worked as a whole. We were able to speak to the management and operators about their experiences and how the integration process went. It appeared to be a wellconstructed machine that runs smoothly," he says.
SMOOTH AND TIMELY STARTUP
Watching how well the upgraded oven worked made the decision easy, and the order was placed. The upgrade from Glaston included the ProL-zone with a nip roller system for calendering. In June 2017, the machine was commissioned with a positive startup.
It took just over a week to take out the old line and to install the ProL-zone into the upgraded line. Andrew mentions the fact that they had done a lot of preplanning to make sure everything went according to schedule.
He also appreciated Glaston's flexibility during that week, ensuring the installation process went well. "There's never a perfect time to make such a change. Taking a line out of service is never easy," he admits.
"Since lamination comes at the end of the process, integration is critical. You have to get it right. And I am very happy with how smoothly the integration went," Andrew emphasizes. The upgrade was also well received by those working on the line.
BENEFITS FROM DAY ONE
Andrew says that his company has been receiving benefits from the upgraded machine since day one. The machine has been operating in an extremely reliable manner. The new line has achieved increased capacity, greater flexibility and ease of running.
Energy consumption, both in terms of usage and costs, is something that Independent Glass is very conscious of. "ProL is a low energy user, which we really appreciate," Andrew emphasizes.
"We've actually only needed one service to date," he says. "We feel it is a very reliable piece of equipment and is doing what it should."
COMPETENCE TO COMPETE
In Mansfield, the upgraded line has enhanced the group's main laminating facility. "And lamination is a major part of our future," Andrew points out. "The ProL now has increased our yield considerably, which means increased efficiency. This was one of our main objectives for the investment."
"Now we have the competence again to compete successfully in lamination. We're able to run our full product range through the lamination oven, from 9.5 mm laminates to triple-laminated glass. What's more, we've been able to use the full spectrum of the machine, including the nip rollers, to achieve greater flexibility and provide different types of products for our architectural customers."
Independent Glass has always aimed to be the partner of first choice for current and potential customers. Andrew says, "As a group, we now have the capacity and capabilities to achieve this goal."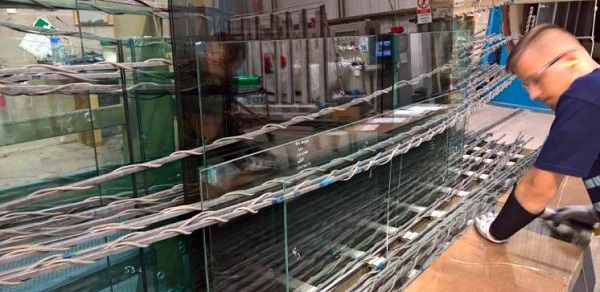 600
450
www.glaston.net
2018-03-16T09:37:33
Independent Glass upgrades lamination with Glaston ProL-zone
glassonweb.com