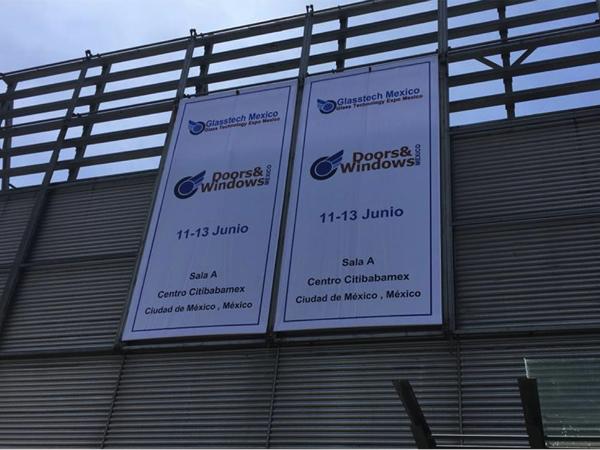 Photo source
igesolutions.com
Interest high in Forvet and VIG products
Glasstech Mexico is now complete and it was a very successful event for the IGE Glass Technologies team and the products and machinery that they supply. As expected, the machinery from Forvet drew a major amount of interest. The options via Forvet and IGE were something that the attendees could not get enough of.
In addition the IGE Glass Technologies booth also housed the VIG Technologies booth and that break-through innovation attracted a wide audience. VIG Technologies proudly serves as the exclusive North American distributor for the LandVac® division of Luoyang Landglass Technologies Co., Ltd.
As the world leader in glass processing solutions, LandGlass has profound expertise in core technologies for tempering equipment and tempered glass. With safety glass in mind, LandGlass devoted many years of R&D work to integrate vacuum glass tempering with LandGlass' exclusive vacuum glass manufacturing technology. As a result, LandVac® emerged. LandVac® is a new generation of fully tempered safety vacuum glass developed by LandGlass with independent intellectual property rights.
LandVac is an all-new generation tempered vacuum insulating glass developed by LandGlass with independent intellectual property rights. Using LandGlass' exclave low temperature sealing technology, the product has outstanding features in thermal and sound insulation while retaining the strength and safety of the glass at a high level. LandVac leads the trend of glass applications in green building and upscale home appliances with a new standard for the quality of life.
Overall a major success for everything in the IGE universe. As for Glasstech Mexico, the next edition of this event will be held in Guadalajara in June 9-11, 2020.
Next up for IGE Glass Technologies is the largest glass, window, and door show in North America- GlassBuild America. That event will be held at the World Congress Center in Atlanta, GA., USA. IGE always has an influential standing at GlassBuild and has significant floor space reserved to show all of the products and machinery that falls under the IGE banner. See them in Atlanta in booths 1734, 1634, 1740, 1741, and 1835.
For more information on IGE Glass Technologies please visit www.igesolutions.com
600
450
IGE Glass Technologies
2019-06-17T07:00:00
IGE wraps up successful Glasstech Mexico
glassonweb.com