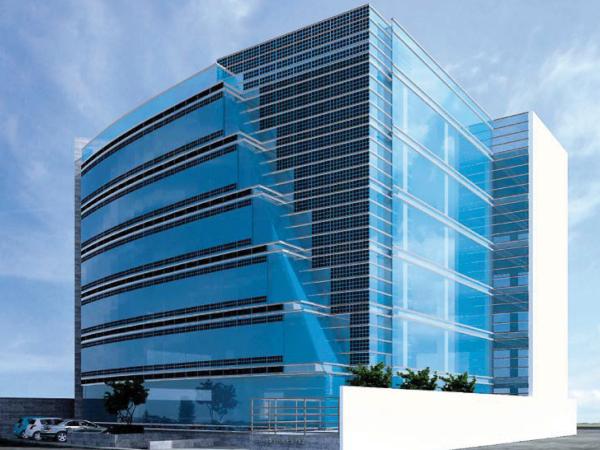 Photo source
Vitro Architectural Glass
The Solarvolt™ building-integrated photovoltaic (BIPV) solar glass system can be integrated into most standard glass building systems, such as post-bolt systems.
Fully Integrated. Built to Perform.
The Solarvolt™ glass system by Vitro Architectural Glass is ideal for performing the functions of classic glass façades, vision glazing and spandrel glass. In these applications, the glass system replaces conventional building panels and functions as external weather protection for the façade. Tailor-made solar systems comply with all design requirements for glass façades and can be installed with most conventional glass building systems.
Customized glass-glass solar glass systems — solar panels with solar cells arranged between two glass lites — offer plenty of options for design and construction. Vitro Architectural Glass will develop the optimal solution for your projects. Solar glass systems are ideal for integration in both existing buildings and new construction and are individually adapted to requirements depending on façade type, façade grid, construction type, building height and location. Photovoltaic façade solutions can be produced as both cold and warm façade solutions.
Thermally Insulated Window Glass
For thermally insulated window glass, the insulated structure surfaces are fitted with the Solarvolt™ glass system as weather protection. In this application, all parts of the construction are mounted without thermal separation, as there is no connection to the warm part of the building.
Solar lites produced with double-glazing technology permit the use of various glass substrates and coatings, as well as back-painted spandrel glass to showcase color in the façade and support design objectives. A rear-ventilated insulating glass façade is ideal for using solar lites made of crystalline solar cells, as the system's efficiency factor is enhanced by rear ventilation. For transparent or vision glazing, solar cells can be arranged to create stripes or squares to achieve high visible light transmittance.
Structural Glazing
Glass-glass Solarvolt™ glass systems utilizing tempered glass with inter-window strips can be structurally integrated into building envelopes and roof surfaces adjacent to heated rooms. Insulation-glazed solar lites also protect the surface from the weather in addition to providing thermal insulation and soundproofing functions with real power. Systems with triple glazing fulfill the passive house standard.
Spandrel Glass
Back-painted glass can be integrated into BIPV solar systems to showcase a variety of colors. This is ideal for spandrel glass applications and other areas where laminated safety glass is not required. Other forms and lite transparency properties can also be produced to customer specifications.
Large-Scale Façade Projects
Façades made from advanced glass elements offer protection against weather, sun and noise while functioning as blinds for new and renovated buildings. Experience has proven that air conditioning costs are thereby reduced by up to 60%. For large or complex projects, photovoltaic façades provide buildings with more than just a balanced energy supply by converting sunlight into electric energy. They also illuminate spaces to create the desired lighting. Natural daylight is proven to have mood and productivity benefits; however, anti-glare shading is necessary is some situations.
Every building has unique requirements. Solarvolt™ BIPV glass systems can fulfill any building façade need.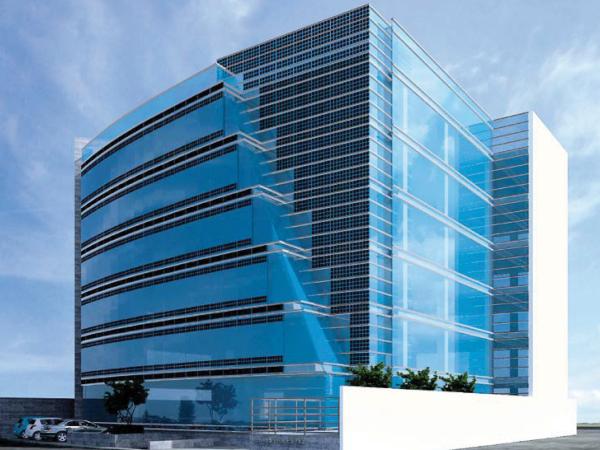 600
450
Vitro Architectural Glass
2022-10-24T07:20:00
BIPV Glass Systems for Building Façades by Vitro Architectural Glass
glassonweb.com