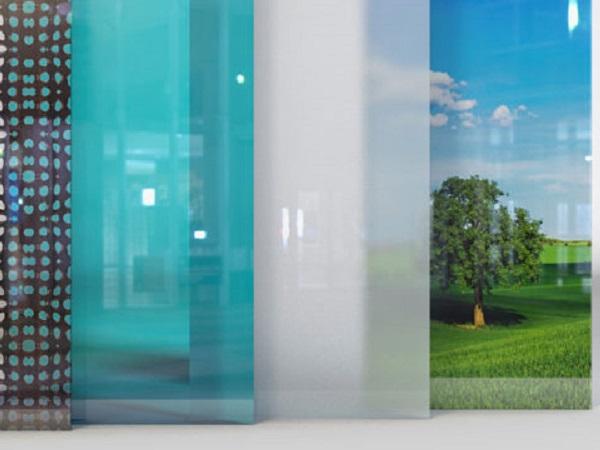 Photo source
www.fgdglass.com
You've decided on a glass barn-door. You know where to put it, you got the hardware, but what about that door?
You've decided on glass for its many pro's; Glass is anti-bacterial, durable in high traffic areas, resistant to scratches, UV protectant. The list goes on.
But no one wants a clear glass panel as a door. Kind of defeats the purpose. So what can you do to add a bit of privacy or separation between spaces and keep the glass? Add decorative glass services.
That's when you do something to the glass to spruce it up. Some options include back-painting, etching, laminating, and glass printing. All of these are excellent choices and have their ups and down depending on where and why you use a glass barn door.
Etched Glass Barn Doors
Also called frosted glass barn doors, etched glass is a very common way to go. Its cost efficient, adds privacy and there are loads of options beyond a simple full etched glass panel.
Frosted gradients, patterns, and text are options you have while choosing this services. You also have control over opacity ranging from almost transparent, a little bit of haze, to fully opaque.
One thing to keep in mind is that the etched side of the glass will absorb oils from finger prints, stains easily because foreign substances get lodged in the etched pores of the glass. So we suggest that if people will have access to both sides of the glass, go with an acid etched panel or a frosted laminate.
Laminated Glass Barn Doors
Laminated glass is when you take two pieces of glass, stick something between them like a custom printed film or opacity layer, and back it all together. The result is one large panel of glass fused together with a decorative layer in-between. Your windshield on your car is laminated.
So are some windows in high rises. Most often, you can't tell if it's laminated unless you look at the side of the glass and see the seam between the two panels of glass.
Laminated options include custom printed interlayers, opacity interlayers which resembles frosted glass, designs, and gradients.
Printed Glass Barn Doors
Printed glass is done a lot in offices and corporate environments. If you really need a design printed, a continuation of company culture or branding, or carrying a design theme throughout a space, and you can't laminate, glass printing is the way to go!
Back-Painted Glass Barn Doors
Like printed glass, back-painted glass does well in offices and corporate environments. Back-painted glass is usually painted in one color over the whole panel of glass. Masks can be applied to create borders or patterns if you are feeling daring.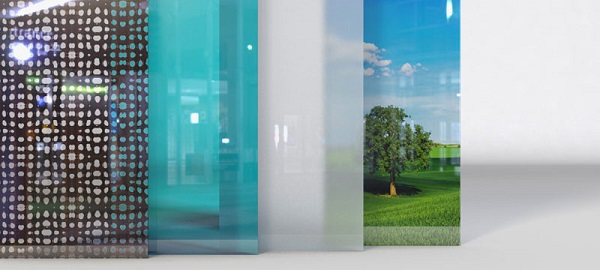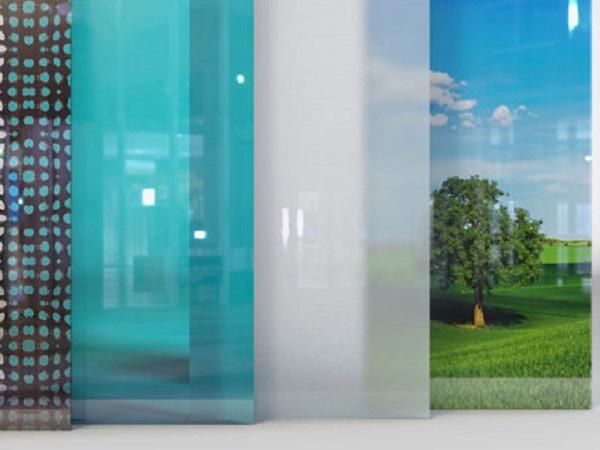 600
450
www.fgdglass.com
2018-03-14T11:00:00
Sliding Glass Barn Doors: Decorative Glass Options
glassonweb.com