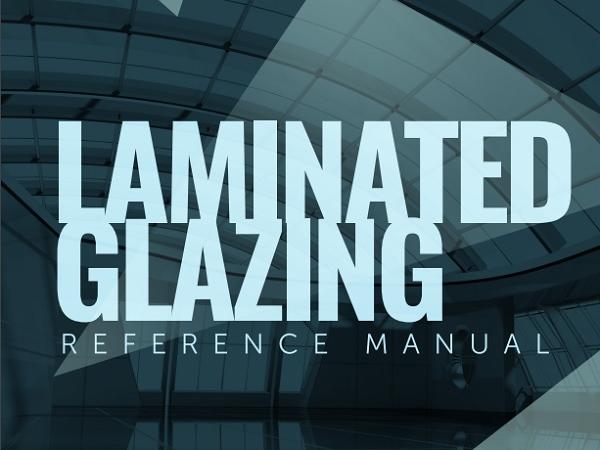 Photo source
www.glass.org
The National Glass Association (NGA) is proud to announce the publication of its newly-updated Laminated Glazing Reference Manual. The manual replaces the original 2009 edition.
The Laminated Glazing Reference Manual presents useful technical and performance data, as well as installation guidelines for laminated glass products. The 2019 edition includes the latest information on laminating interlayers as well as in-depth discussions on the variety of applications in which laminated architectural glass may be used such as safety, solar, sound, security and more.
"The Laminated Glass Reference Manual is the most up-to-date compilation of industry consensus documentation on laminated glass use, performance and specification," says task group chair Julia Schimmelpenningh, Eastman Chemical Company. "An evergreen document, users can expect current information on standards and their applicability, performance data that has been backed up by supporting peer reviewed documentation and introductions to new uses for laminated glass."
Updates on laminated glass strength, cutting, handling and installation are highlighted. This edition also features a comprehensive listing of standards applicable to laminated glass.
According to Urmilla Sowell, NGA advocacy and technical director, "safety and durability performance considerations are primary considerations in compiling this information and presenting it in an industry consensus, technically-advanced manner."
NGA thanks the task group members who made this updated manual possible:
Julia Schimmelpenningh – Chair
Pete Anderson
Brandon Barker
Valerie Block
Herb Buford
Michael Burriss
John Bush
John Colapietro
Joel Feingold
Michael Griffin
Jeff Haberer
Bernie Herron
Dan Laporte
Michael Ondrus
Aaron Thompson
James Touchette
Rick Wright
Purchase your new copy of the Laminated Glazing Reference Manual, also available in NGA's Store at glass.org.
600
450
www.glass.org
2019-06-14T11:00:00
NGA Announces New Laminated Glazing Reference Manual
glassonweb.com