Photo source
hhhtempering.com
Featured Glass Fabricator: Clarity Glass Wholesalers.
Reining from hot and humid Houston, Clarity Glass Wholesalers specialize in tempered glass shower doors and enclosures. Quality fabrication and a growing business proves Clarity is a Houston-area industry leader.
The HHH Team asked Clarity owner, Chris Sezonov, to share shower glass insights for the Featured Fabricator series. Continue reading for more on where Clarity and the shower glass industry are headed next.
Tempered Glass Shower Door Trends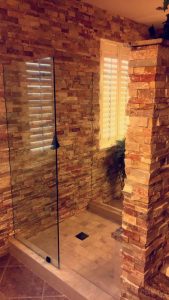 From shatter to weather resistance, multi-functional tempered glass is the preferred glass for homeowners and businesses alike.
Industry Demand—Style and Functionality
Sezonov reports that oversized glass with minimal visible support elements is the latest trend in the modern bathroom. Reduction of metal framing and supports surrounding the glass demands more glass surface space, thus increasing production requirements for fabricators like Clarity.
In addition to looks, customers are now looking for glass capable of withstanding shower elements. Clarity uses Gaurdian's ShowerGaurd product to coat glass for added durability.
ShowerGaurd seeps into glass pores during the float process, binding to the glass for the strongest finish. As glass continues to gain residential popularity, Sezonov expects increased demand for coated glass products.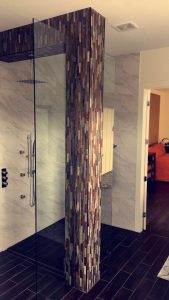 Finding The Right Tempering Furnace For The Job
Facility expansion, increase in high quantity projects and demand for oversized glass pushed Clarity to upgrade their glass tempering furnace.
Sezonov worked with the HHH Tempering Resources technical team to add a 96×198 North Glass tempering furnace. The highly reliable furnace and U.S.-based technical expertise from HHH helps accommodate large orders with short lead times.
Watch the video below to learn more about Clarity Glass Wholesaler and their experience partnering with HHH Tempering Resources.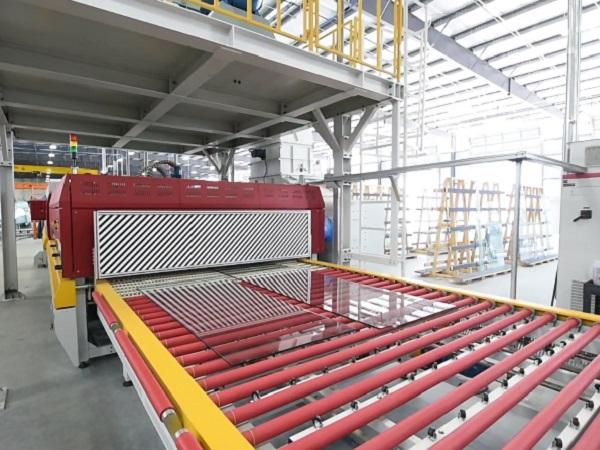 600
450
hhhtempering.com
2018-01-31T08:30:00
Insight on Tempered Glass Shower Door Trends | HHH Tempering Resources
glassonweb.com