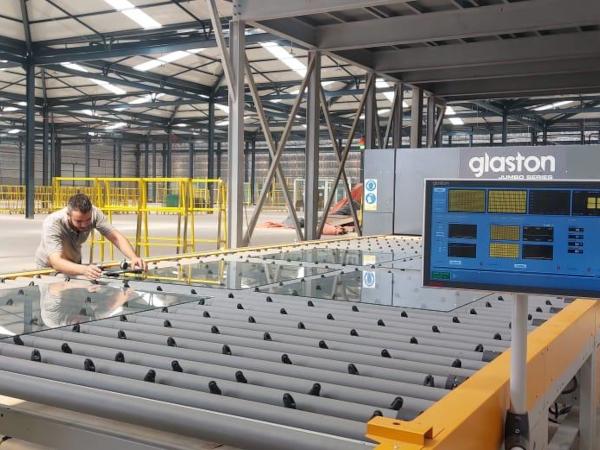 Photo source
Glaston Corporation
Taking the lead with the latest technology
"Our aim is to achieve the highest level of perfection with the glass we provide to the booming market in Saudi Arabia," says Mr. Ibrahim and Mr. Dafeer Manna Al-Amri, who head up Al-Manna Glass in the country's capital of Riyadh.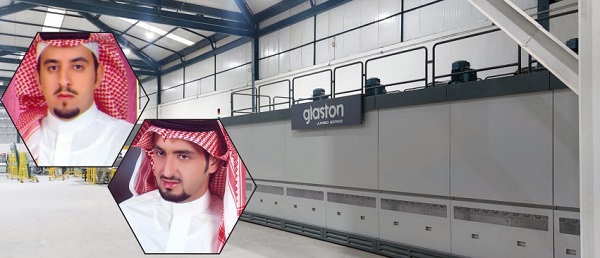 Al-Manna is no stranger to Glaston. Established in 1952 by the father of Ibrahim and Dafeer, the company began its journey as a pioneer of high-quality tempered glass in the Middle East. Now 70 years later, with 35 branches of glass processing and mirror factories, Ibrahim and Dafeer carry on the legacy of delivering only the very best. Thanks to Saudi Vision 2030, the building and construction markets are booming – and Al-Manna is well positioned to be a leader in glass for these projects.
Saudi Vision 2030 is a strategic governmental framework to drive economic diversification and develop public service sectors such as infrastructure among others. The development of mega-cities to support the country's future growth is already happening. This means significant growth and lucrative potential for companies like Al-Manna, which provides the market with high-quality processed glass.
CHASING THE DREAM
Al-Manna has been a leader in the field throughout its seven decades, thanks to the top-class glass processing machinery it has chosen along the way. From early on, the company selected the highestquality equipment from Glaston and other European technology.
"We're still taking full advantage of the two FC Series tempering lines with the Chinook convection technology we bought from Glaston in 2014," says Ibrahim. "And the latest innovations in Glaston's tempering technology led us to invest in the Jumbo Series tempering line, which was commissioned and ready to run in the spring of 2022. We also purchased the latest FC Series line, which was delivered in the middle of this year, to produce coated 6-mm glass for double-glazing units."
The company is very grateful to Glaston for helping them chase its very ambitious plan to supply glass to the growing number of projects throughout Saudi Arabia.
INNOVATIVE TECHNOLOGY COUNTS
"We're working very hard to develop our offering, as customers are keen to get the best quality," Ibrahim says. "With the Jumbo Series, we are able to meet the requirements of extra-large glass, which is now in high demand, with large production capacity. Architects and owners alike prefer the larger sizes for everything now – from facades to high-rise buildings. This trend has empowered us to purchase the Jumbo furnace from Glaston to stay ahead in our market."
The latest Glaston Jumbo Series tempering line with the unique Fusion option offers scalability and a modular design to meet varying business needs. It can easily switch between single- and double-chamber modes when needed. This saves energy costs and allows a mixed load of two kinds of glass in the same batch to meet requirements for laminated and gapless (vacuum) glass, boosting production efficiency.
Another trend is the skyrocketing demand for coated glass to provide energy savings and solar protection. "For this, you need machinery with very high technology to eliminate distortion or problems with the glass. I want to encourage Glaston to continue their R&D work. The company has come out with fantastic innovations in the past years, and I hope they continue to be a pioneer in glass processing technology," he says.
WORLD'S SECOND FIRE-RATED GLASS (FRG) PROVIDER
Glaston FC Series enables Al-Manna to produce fire-rated glass, which makes it only the second company in the world after one in the UK with this capability. This enables the company to meet the new high-quality regulations from the Saudi government to isolate homes and hotels from the spread of fire. When on fire, the glass remains as a single panel for 120 minutes without collapse. This helps save residents' lives and contributes to energy savings.
SKILLFUL WORKERS RECRUITED FOR THE JOB
During commissioning, Dafeer, together with Engineer Ahmed Nada, led their team of engineers and technicians with Glaston's team. Ahmed says it was very good to work with the Glaston technician who has an eye for detail and who made sure to check every point to avoid delays in commissioning and get the best quality glass products.
Additionally, they are recruiting a team of skilled workers to run the newest lines for Al-Manna. This team will be responsible for helping Al-Manna provide the very best quality possible.
FUTURE IS LIMITLESS
Ibrahim says the company has a lot to achieve in the future, as they have over the past few years. One of the most recent accomplishments has been to produce the world's best quality mirrors called Miro Tech with German technology. He sees a promising future for his pioneering company as it helps Saudi Arabia complete its ambitious vision and aims to lead in glass treatment for all types of glass.
"That's our goal – to achieve the highest level of perfection. And with Glaston's technology, we feel confident we can realize this," Ibrahim concludes.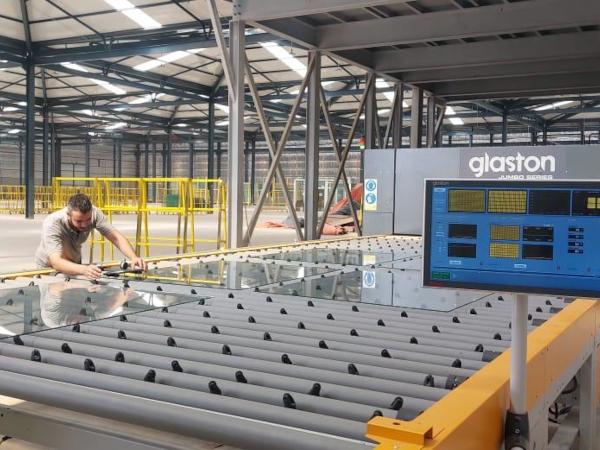 600
450
Glaston Corporation
2022-11-11T11:55:55
Glaston's Jumbo and FC Series lines set Al-Manna apart from the rest
glassonweb.com