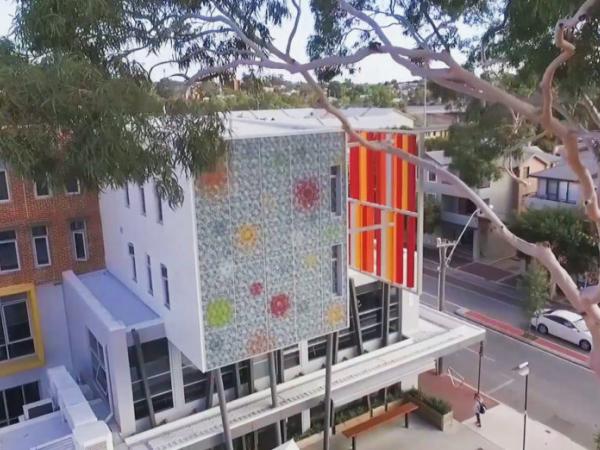 Photo source
www.coolingbros.com.au
The Vista View was crystal clear, ImagInk turned heads and imaginations ran wild when the Cooling Brothers team descended upon the 30th year of the DesignBuild Expo – the ultimate destination for architects, builders and designers.
Our stand shone bright among the 300 exhibitors at the Melbourne Exhibition and Convention Centre with glowing organic shaped, ceramic printed, laminated glass featuring brilliant sapphire, ruby reds and and sahara sun Vanceva interlayers.
The printed glass 'concrete' partition wall, custom designed with a hexagonal tessellation was of great consternation and fascination as visitors wondered "Is it glass? Is it is concrete? Is it transparent? Wow!" marveling over the detail captured and in awe of our digital glass printing capabilities.
Vista View really stole the show though, up front and commanding, demanding passers by to run an admiring hand over the highly polished edges and expert fingers lingered over the flawless CNC radius corners. We definitely did raise (and remove) the bar as industry professionals admired the sophistication of this very sexy balustrade.
Flying high over the crowds we showcased our landmark projects with a stunning compilation featuring birds eye views of our work as you've never seen it before. Click here to see the action.
Thank you to Hawkeye Imagery for the aerial footage and video production.
Further information on the processes featured in this post can be found below: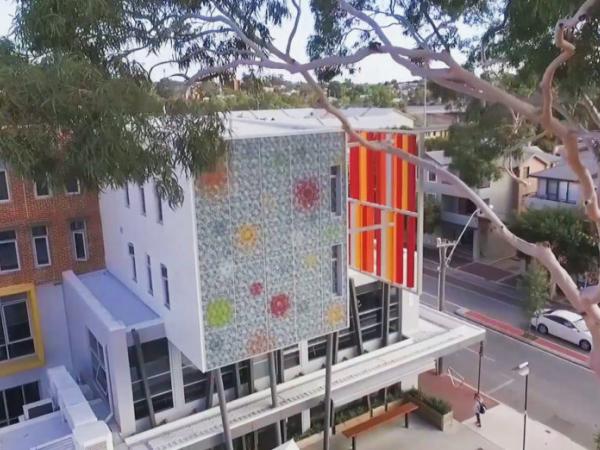 600
450
www.coolingbros.com.au
2016-05-24T13:00:00
Cooling Brothers at DesignBuild EXPO Melbourne
glassonweb.com