Elettromeccanica Bovone s.r.l.
Company address
Via Molare 23/c
Ovada 15076 AL
Italy
COMPANY DESCRIPTION
Bovone company is one of the world leading supplier of flat glass processing machines for the furniture, automotive and architectural industry. The company projects, manufactures and deals machines for glass edging, bevelling, and washing, as well as complete lines for the production of mirrors and laminated glass.
Its range of products includes:
Edging machines for flat edge and arrises, mitering, pencil and OG, Bevellers, Double-edger, Mirror silvering lines, Laminated glass lines, Prismatic automotive rearview mirror lines, Vertical and Horizontal glass washing machines, Loading/Unloading units, Fully Reconditioned Bevelling, Edging lines integrated with robots.
ISO 9001 – 2008 certified.
Products
Bevelling machines
SEND INQUIRY
For the processing of the bevel, in particular on mirrors, Bovone bevellers are the ideal machines, able to satisfy every need, to the pieces of small dimensions with flawless finish.
More details ...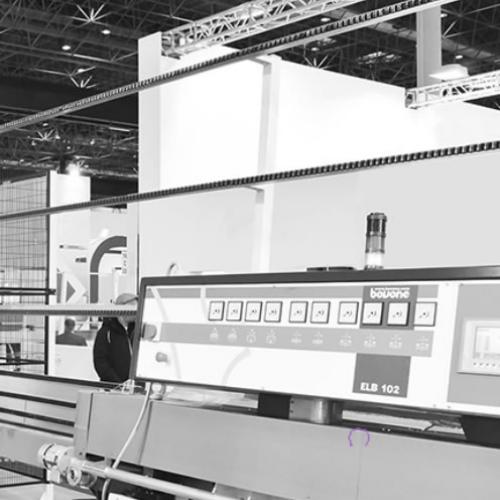 Edging machines
SEND INQUIRY
For edging nothing exceeds Bovone machines, with a range of models to suit every need, from "micro" size pieces with extraordinary finish to large slabs for external architecture.
More details ...
OUR MACHINES
Washing machines
SEND INQUIRY
Bovone washing machines are characterized by an exceptional strength, so to create great confidence to the user.
More details ...
OUR MACHINES