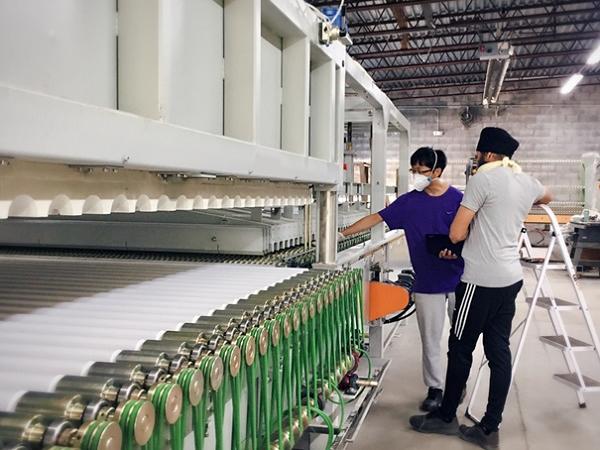 Photo source
xinglassamerica.com
Recently, Luso Glass Co. purchased a glass tempering furnace and a glass washing machine from Xinglass, Hangzhou Glass Technology Co., Ltd.
During this period of the COVID-19 Pandemic, lots of people in this world have faced unprecedented challenges and even the potential life threads. Those challenges alone with concerns especially come to the people who must travel from a country to another, such as glass machinery manufacturers who have to send technicians from overseas to install new machines and equipment for their customers.
Recently, Luso Glass Co. purchased a glass tempering furnace and a glass washing machine from Xinglass, Hangzhou Glass Technology Co., Ltd. The two companies have worked together and successfully installed the machines at the facility in New Jersey.
Luso Glass Co. is a glass and mirror fabricator located in Newark, New Jersey. Xinglass, Hangzhou Glass Technology Co., Ltd., which headquarters located in Hangzhou City, China, is a glass machinery manufacturer that experts in manufacturing glass tempering furnaces and washing machines.
In August 2020, Luso Glass urged to get emergency supports from Xinglass for the installation of the machines. However, the strict limitation of the international air flights set obstacles in front of the professionals from Xinglass who wanted to travel to the U.S.  
"We deeply understand that our customers should always be the top priority than anything else." Said Zhenghong Zhu, the CEO of Xinglass, "We must make sure that our customers get direct supports from our U.S. office during this COVID-19 pandemic."
Xinglass ended up assigning the professionals of their branch office, Xinglass America from Virginia State to solve this issue.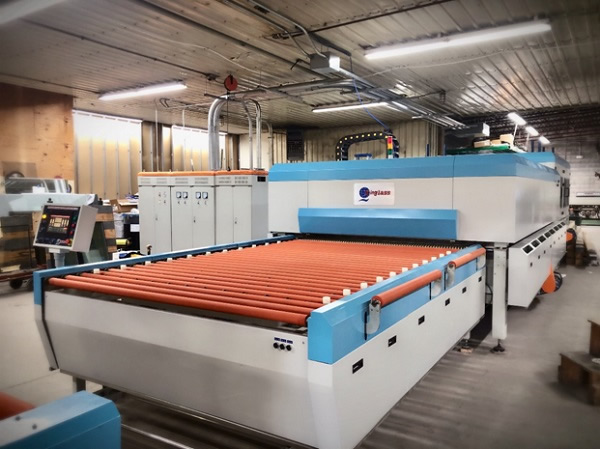 The appointed service engineers prepared everything and headed to New Jersey without any hesitation. The assigned engineers always kept in touch with the professionals in China and the customers in New Jersey. It ensured that everyone was on the same page all the time. 
In about a month, Xinglass and Luso Glass successfully finished the installation of the glass tempering furnace and the washing machine.
"In the beginning installing the furnace ourselves was not even a thought, but with the help and support of Xinglass it was made possible" said Mandeep Singh, the CEO of Luso Glass. "Xinglass associates were available both virtually and physically to assist throughout the process".
Zhenghong from Xinglass made comments on the COVID challenge, "This big challenge has largely demonstrated many characteristics of the professionals from our U.S. teams, including telework skills, problem-solving skills, remote communication skills, and working flexibility. Most importantly, it helped strengthened a trustful relationship between Xinglass and our customers."
Luso Glass has put both machines in production and now it is providing glass products and services to New York, New Jersey, and other areas.
Mandeep shows great satisfactions of Xinglass's machine quality and after-sales service, "Furnace is of great quality and software interface is user-friendly," he said. "During this health crisis time both Xinglass and Luso Glass understood the importance of collaboration to protect our employees from COVID".
Xinglass is looking to help more customers with glass processing machines during this COVID-19 Pandemic, "We have developed new technologies and work methods, which make the installation of glass tempering furnaces easier and faster for customers," said Zhenghong. "Now customers can install tempering furnaces by themselves, with necessary assistance from our U.S. teams."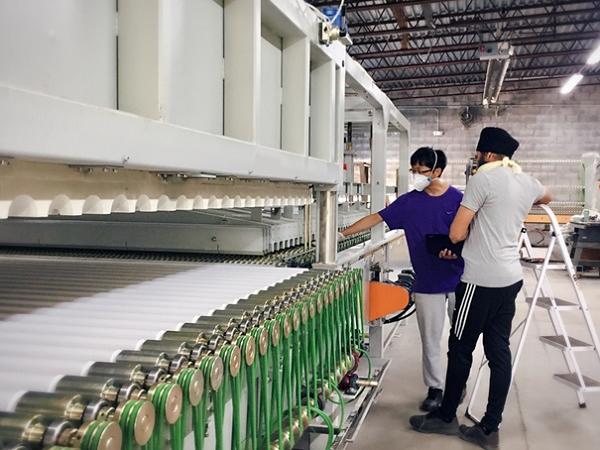 600
450
xinglassamerica.com
2020-09-22T08:12:12
Luso Glass Installed Xinglass' Tempering Furnace During COVID-19 Pandemic
glassonweb.com