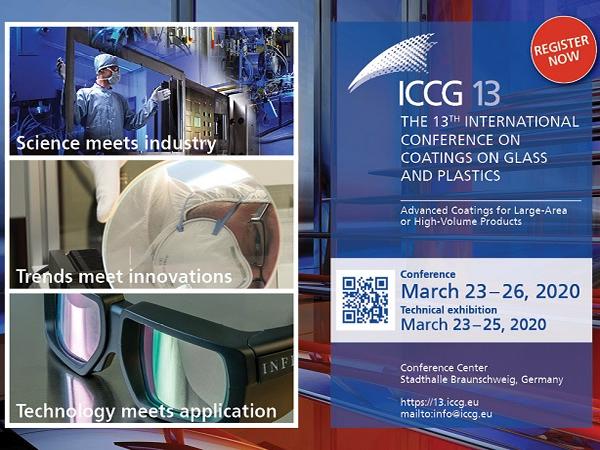 Glass Performance Days (GPD) and ICCG cooperatively support each other. Please see below for a message from ICCG.
Are you interested in energy conversion, saving, storage as well as architectural and automotive glazing? Join us and other international experts at the International Conference on Coatings on Glass and Plastics ICCG13 from March 23 – 26, 2020.
You still have the opportunity to receive an early bird ticket for the ICCG13. If you register before February 15, 2020 you can save € 125 for the full conference including lunch and all social events. You just pay € 975 instead of € 1100. The early bird deal also gives you a € 50 discount on the short course fee including the short course book. Don't miss out and order your ticket now: https://13.iccg.eu/en/tickets/order
For further information about the conference, please visit website at https://13.iccg.eu/. If you have any other questions or concerns, please do not hesitate to contact ICCG members .
We look forward to seeing you in Braunschweig in 2020.
Yours Sincerely, Sgd. Prof. Dr. Günter Bräuer
Chairman of the board of ICCG e.V.
**********************************************************************************
GPD will have an info desk in the expo area of this event. I will be attending so please come and meet me during those days.
As you may already know, I will retire this year; the date is not yet clear. Anyway, I will stay active after my retirement and work for a while as a Senior Consultant for GPD and will continue to be a board member in different companies and associations . I also have exciting plans, such as setting up an "Old Fox Club". For more details, send me an email or visit gii.fi.
Meanwhile, whenever you need my help, please let me know, I'm ever so happy to help.
 
My private e-mail address is: jorma.vitkala@gmail.com, my telephone number will stay the same +358 40 5532042
Join my Linkedin Group (over 11600 members)
Sincerely,
Jorma Vitkala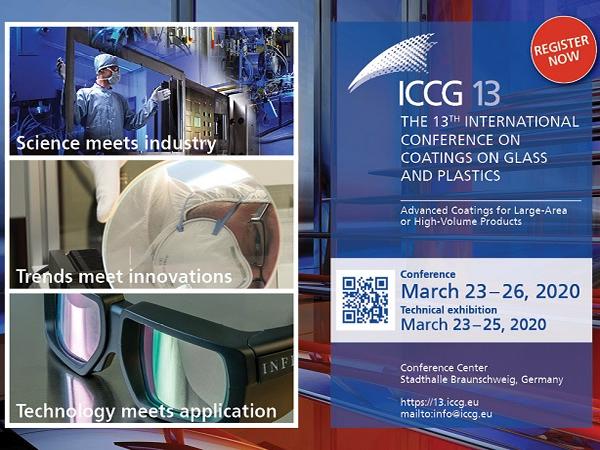 600
450
gpd.fi
2020-02-03T14:53:21
International Conference on Coatings on Glass and Plastics ICCG13 from March 23-26, 2020
glassonweb.com