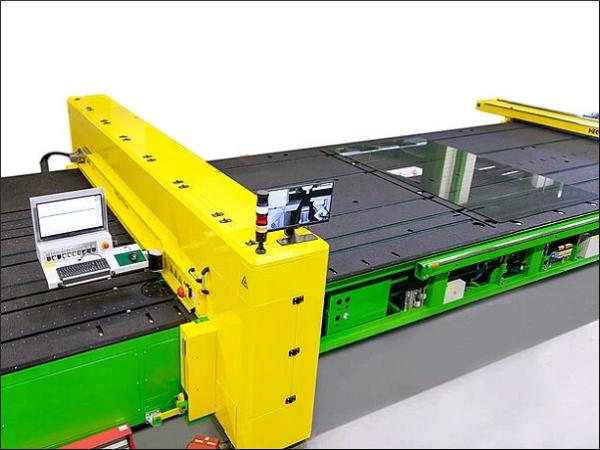 Photo source
HEGLA GmbH & Co. KG
The HEGLA partner companies will be exhibiting in Hall 7P at Stand K22
"Create added value" is the focus of the trade fair stand where HEGLA, HEGLA-HANIC and HEGLA boraident are returning to Vitrum after the break caused by the COVID-19 pandemic.
The ProLam LSR laminated glass cutting system will be present as an exhibit to show the patented laser diode heating system, which has become a successful innovation of HEGLA Maschinenbau. "Focused heat application to the cutting contour accelerates the cutting process by twenty per cent and more for even higher productivity," remarked HEGLA Managing Director Bernhard Hötger. "The surrounding edge remains cold, such that the risk of delamination is systematically reduced and the next cuts can be made without waiting," added Bernhard Hötger.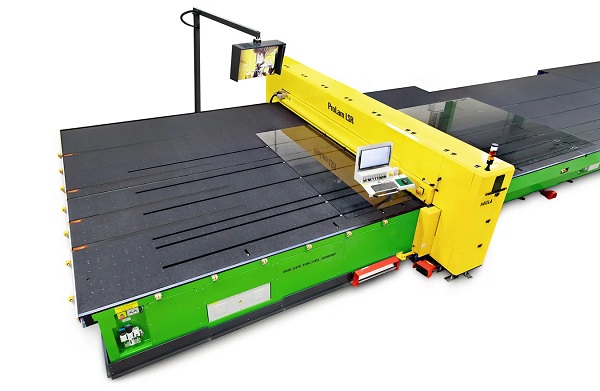 Nowadays, almost half of all ProLam systems are shipped with optional diode heating. The new technology is primarily used for line solutions with two cutting systems and a higher level of automation. It taps the full potential of several linked cutting tables with improved cycle time. With its short boot-up time, the laser diode is a proven energy-saver and, with an operating life of at least 20,000 hours, it is more sustainable than classic heaters.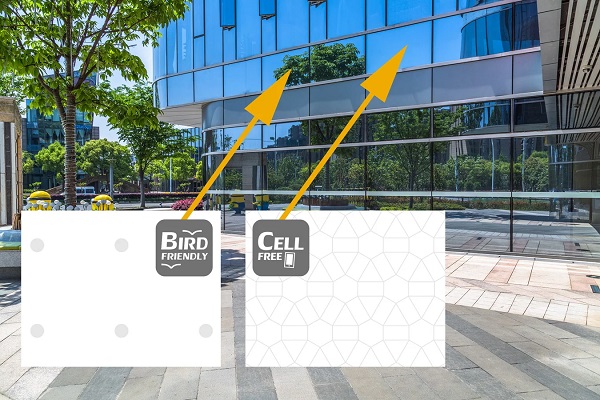 Post-installation glass functionalisation
With its new solution for the post-installation functionalisation of facades and windows, HEGLA boraident plans to attract attention at this year's Vitrum. "Some property owners don't pay attention to the problem of bird strikes on panes or limited RF transparency until the panes have already been installed," said Dr Thomas Rainer, Authorised Signatory and Head of Development at HEGLA boraident. The CELLFree Mobile and BIRDFriend Mobile laser solutions can be implemented to functionalise facades on site, even after they have been in place for years. To reduce mobile radio loss, the metallic functional coatings of Low-E, for example, are transformed with ultra-thin lines to enable high-frequency communication waves to pass through the pane without attenuation.
For bird protection glass, small dots are applied 5 cm apart with a laser transfer printing process. This has a triple effect: first, the semi-transparent dots are printed so close together that birds perceive them as impossible to fly through. Second, the pattern breaks up any realistic reflections that mirror the bushes or trees in the environment, which would normally attract birds. The third effect is the way in which the pattern changes UV reflections, sending out another warning signal to birds. "The American Bird Conservancy has confirmed the high efficacy of our bird protection glass on its all-important first page. The quality of the glass is not impacted by printing the surface texture on it, and the texture still fulfils its function after 20 years," explained Dr Rainer.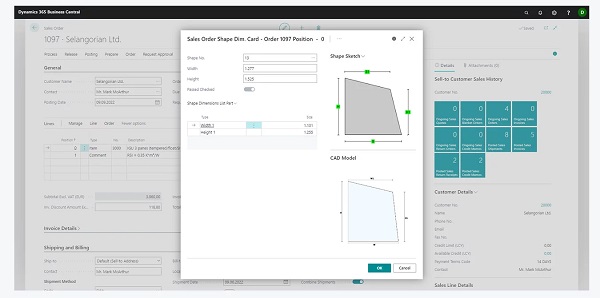 User-friendly and future-orientated ERP for glass processing
A high level of automation and added value with glass are the core competencies of HEGLA and HEGLA boraident. HEGLA-HANIC from Bochum, Germany, is passionate about the big picture and merging individual areas. The development of a completely new ERP system is one of the most recent major projects of the software specialist, and the system is now being rolled out at the first customer sites. "Four years ago, we decided to take this major step as we wanted to further develop the strengths of our software and use cutting-edge programming as a springboard," said Dr Jan Schäpers, Managing Director of HEGLA-HANIC. Based on Microsoft Dynamics, it offers usability that users are familiar with from their everyday life and can use intuitively. Operators also have access to numerous add-ons and defined interfaces, and the system can be used on almost any end device without any adjustments. "The new structure gives us the freedom to perfectly adapt processes for order entry, warehouse management, material ordering or even billing to the glass-processing industry," explained Jan Schäpers. "Thanks to the even more effective integration of the processes, we have improved our shop-floor mapping and, in conjunction with the MES, can implement further workflow improvements in ongoing operation and actively support employees." Thanks to a continuous live status check of the processes on the ISO and processing lines, cutting plans are adjusted to generate a temporally coordinated production flow. When data is acquired in ongoing operation, the operation can be adjusted to prevent a standstill or delay.
"We are looking forward to seeing you again in Milan," said Bernhard Hötger. "With both individual measures and overarching concepts, we will exhibit a range of solutions and anticipate having many conversations with visitors and gaining interesting insights."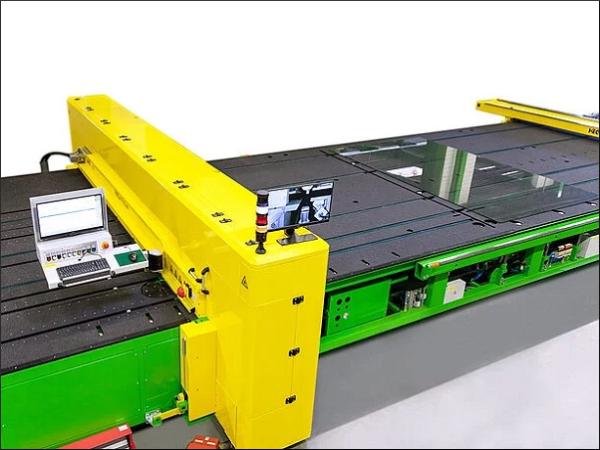 600
450
HEGLA GmbH & Co. KG
2023-08-30T11:00:00
Hegla is returning to Vitrum
glassonweb.com