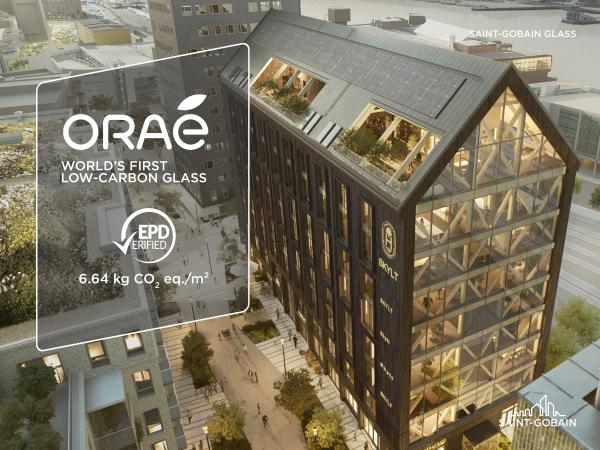 Photo source
Image Credit: Krook & Tjäder
Discover a sustainable marvel in Gothenburg with Saint-Gobain ORAÉ® low-carbon glass!
Direction Gothenburg in Sweden, to discover a new project "Habitat 7" using Saint-Gobain ORAÉ® low-carbon glass: developed by the general contractor NCC, with approximately 8,000 square meters of offices.
Let's discover the project thanks to Saint-Gobain's partners Anders Pettersson from Arkitekterna Krook & Tjäder AB and Erik Stening from Fasadglas Bäcklin AB in this video conducted by Oskar Storm!
The external appearance of this impressive building is inspired by old harbour storehouses. It has a structure of massive wood and curtain wall, made from a specific timber façade system, well recognized for its low-carbon footprint.
Hence, ORAÉ® appeared as the perfect glass for this project: the world's first low-carbon glass developed by Saint-Gobain Glass. It sets a new standard at 6.64 kg CO2 eq./m² for a 4 mm substrate, i.e. a 42% reduction compared with Saint-Gobain European baseline.
  
The building, still in construction, is likely to receive certifications at the BREEAM Excellent level, NollCO2 and Citylab for sustainable urban development of the larger Masthuggskajen area.

The highly selective COOL-LITE® XTREME ORAÉ® 61/29 and 50/22 II solar control glass products, assembled in triple glazing units, contribute to these labels, by providing ample natural light to the workplace, overheating protection and cooling loads reduction.
Produced during specific manufacturing cycles combining the use of renewable electricity and a high level of recycled content (64%), ORAÉ® aims to significantly reduce the carbon footprint of glazing, with no compromise on the technical, quality or aesthetic performances.
ORAÉ®, combined with the most advanced coatings of Saint-Gobain Glass range, reduces both operational (cooling, heating and lighting when using a building) and embodied carbon in buildings' façades.
This project completes the series of projects carried out with ORAÉ® since its launch: Polyclinique de Caen (France), Carré Invalides in Paris (France), Kalifornia in Malakoff (France).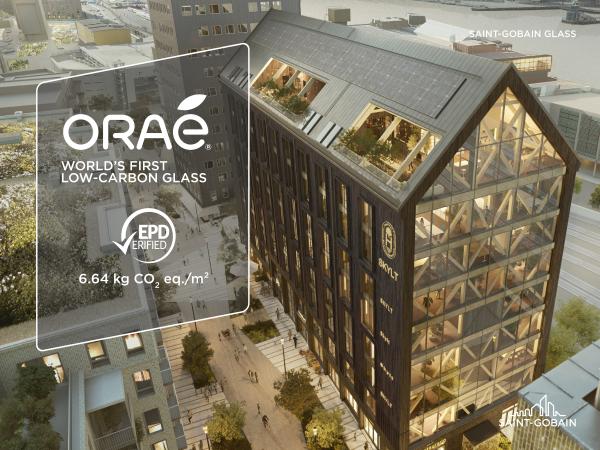 600
450
Saint-Gobain Glass
2023-10-11T11:50:00
'Habitat 7' Featuring Saint-Gobain ORAÉ® Glass
glassonweb.com