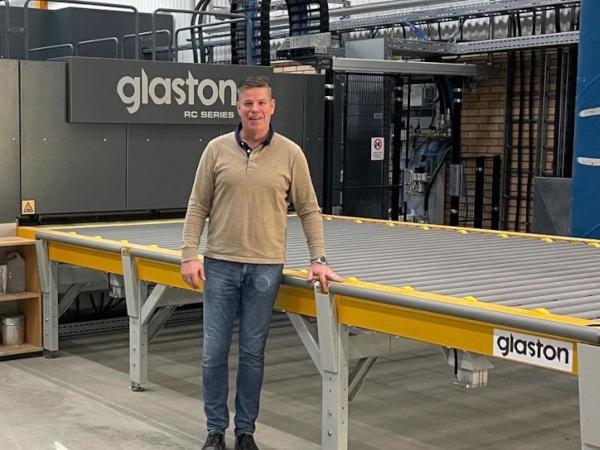 Photo source
Mats Pihlqvist, Site Manager at Industriglas AB | Photo: Glaston
Higher production capacity with lower energy consumption
"For nearly 25 years, our second-hand Glaston tempering line served customers with quality glass tempering. But after numerous upgrades and rebuilds, it was simply time to invest in a new tempering line. Glaston's RC Series fit our needs. Now, we're looking forward to operating it for the next 20+ years," says Mats Pihlqvist, Site Manager at Industriglas AB in Jönköping, Sweden. 
Industriglas is a family-owned company that began operations in 1990 in Jönköping, a city in southern Sweden approximately 150 km from Gothenburg. The company serves industrial customers in a radius of about 200 km with tempered, laminated and fireproof laminated glass for balconies, office walls and other industrial applications. 
The company bought a secondhand Glaston – Tamglass at the time – tempering furnace in 1995. The furnace proved to be a workhorse, providing high-quality tempered glass for over 25 years.
The company was in no hurry to replace it. "The tempering furnace supported us well over all these years," says Mats Pihlqvist. "We upgraded it and rebuilt some of the sections at least three times throughout its lifetime." 
SMOOTH DELIVERY DESPITE PANDEMIC
The RC Series machine was installed in the summer of 2022. At one point, the project was delayed by about two weeks. Because of the COVID-19 pandemic backlog, Glaston was unable to get some parts on time.
"But the Glaston team worked really hard to make up the time. In the end, the startup proceeded as planned. So, all went really smoothly," Mats recalls. 
GOOD EXPERIENCE FROM TURNKEY APPROACH
Industriglas bought the turnkey solution from Glaston, which includes all dismantling and installation work.
"We closed for three weeks in the summer of 2022 and pushed hard to get out all our orders beforehand," Mats explains. "For us, the experience was great. We didn't have to bother about anything. Glaston had the full responsibility to dismantle the existing furnace, create an empty floor and install the new tempering furnace."
TRAINING FROM ONE THICKNESS TO THE NEXT
Due to the tight time schedule, training on the new RC Series furnace took place once production was up and running. 
"The technician trained our operators by starting with one glass thickness and explaining how to temper that. Then he moved on to the next thickness. In the end, our operators were all well educated along the way. We didn't need to stop specifically for training – but kept production going the entire time."
15–20% LOWER ENERGY CONSUMPTION
The RC Series has been producing tempered glass for the past nine months, and Industriglas is seeing positive business results. Now that they have the latest technology, they are also more knowledgeable about reaching higher results.
"Our energy consumption has gone down by approximately 15–20%," Mats says. "And the new furnace is larger, so we can temper more in each batch. It is also easier to run the machine. We didn't have a scanner with the old furnace. Now, we can see from the scanner if each sheet is tempered in the correct way."
He says that there are days they don't even use the furnace. Earlier, the old furnace was in full production from Monday through Friday. "Now, the machine can take one day off, which is a good thing with the really high electricity prices in Sweden in the wintertime."
GOOD WORKING WITH GLASTON
Over the years, Mats says he appreciates the good relationship that Industriglas has built with the Glaston team: "We have never had problems with service. It's quite important to get support when you need it." 
Now, Mats is pleased to deepen the relationship and take advantage of Glaston's remote support from Finland for the new machine.
"We got almost 25 years of good use from our old Glaston tempering furnace. And we're looking forward to reaching that same milestone with our new RC Series – if not longer," Mats says.
More about RC Series
glaston.net/machine/rc-series/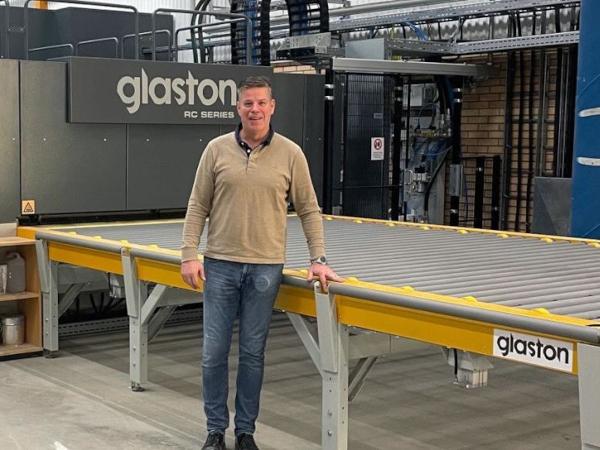 600
450
Glaston Corporation
2023-04-20T09:00:00
Glaston RC Series proves to be the right move
glassonweb.com