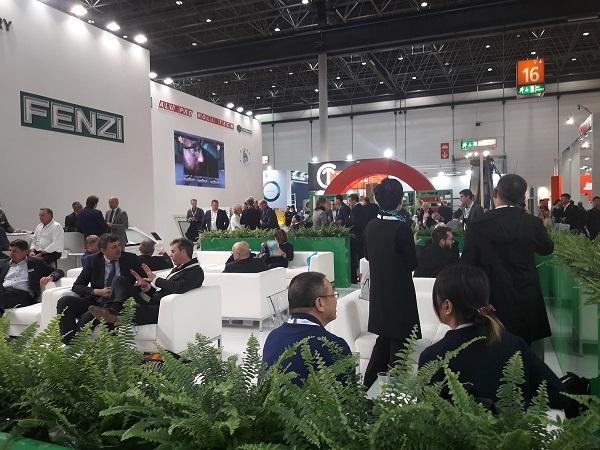 Photo source
www.fenzigroup.com
Quality, superior performance, customer-oriented solutions and automation are the key features of the products showcased at Glasstec.
2018 edition of Glasstec an undeniable success for the entire Fenzi Group. The many innovations unveiled at the show drew myriad international buyers on hand for the leading glass industry event.
"We are extremely pleased with the number and quality of contacts at the Group stand – states CEOAlessandro Fenzi – especially at such a prestigious fair, filled with lots of ideas and inspiration for those working in many different areas of the glass industry. We constantly strive to offer new products consistently at the cutting edge of technology that are versatile and adaptable to customer needs, and our products drew many visitors and trade professionals from around the world. The year 2018 has been extremely favorable for all of the Group's companies, both in terms of new product development and in sales volume, continues Fenzi. Thanks to our special focus on glass, we are able to offer an increasingly extensive range of solutions with the highest levels of performance currently available, thus setting the standard for the entire industry."
Quality, superior performance, customer-oriented solutions and automation are the key features of the products showcased at Glasstec 2018. Input from all of the Fenzi Group's business units makes these new technologies extremely versatile in terms of application and use.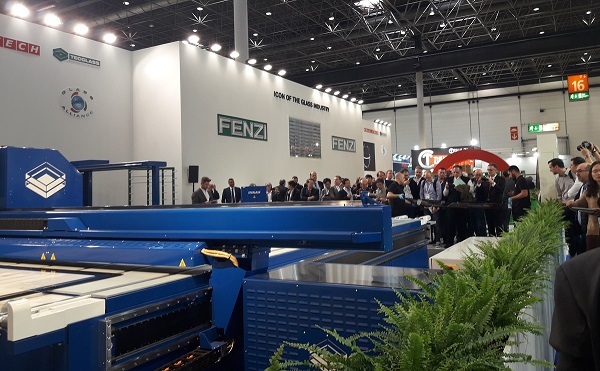 SINGLE PASS EVOLUTION, THE FASTEST AND MOST ACCURATE TOOL FOR NON-STOP, CONTINUOUS CYCLE PRODUCTION
The Spanish company specialized in digital printing on glass with ceramic inks, launches a major new industry innovation. The new Single Pass Evolution makes printing even more efficient and accurate. Exceptional performance – capable of increasing the output and flexibility of the entire print cycle, optimizing production times and costs, while improving print results – defines the new Single Pass Evolution. It is uniquely capable of reaching print speeds of 9 meters in 60 seconds, in non-stop continuous cycle, with glass sheets of any width.
Standard equipment with The Vitro Scan tool comes standard to ensure perfect print results. It automatically reads and records the dimensions and position of the glass prior to printing – thus reducing the possibility of error – allows for more reliable results, makes the operator's job easier and optimizes production speed. Especially valuable when working with irregularly-shaped sheets of glass.
With the just-released Single Pass Evolution, Tecglass once again demonstrates its ability to set the technological standard in digital printing. Live printing demonstrations at Glasstec will inspire and excite visitors during the four days of the show and will illustrate the innovative features of the latest technologies developed by the Fenzi Group's digital branch.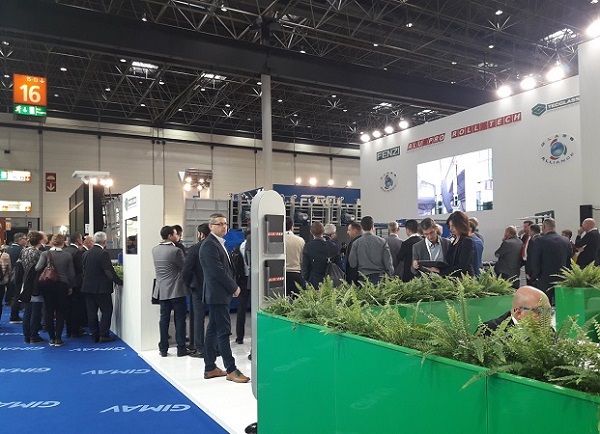 MULTITECH G. SUPERIOR INSULATING ABILITY, EXCEEDINGLY ELEGANT DESIGN.
Multitech G, the innovative latest-gen rigid spacer profile engineered by the Glass Alliance labs, is made of fiberglass-reinforced polymer enhanced with a special entirely metal-free transparent multi-layer barrier. Developed by Alu Pro and Rolltech and marketed around the world through the Glass Alliance Network, Multitech G is positioned as the product with the best linear thermal transmittance performance available today, ensuring superior indoor comfort, excellent energy-efficiency and extremely low CO2 emissions.
This new milestone once again highlights the Group's innovative prowess – absolute leadership in the development of warm edge technology for high-performance IG units.
The distinctive transparency of the multi-layer barrier, which makes it possible to maintain the original color of the spacer profile on all sides, lends Multitech G an aesthetic edge and makes it ideal for any architectural design calling for insulating glass units with two or more cavities.
Elegant design and reduced heating costs are just some of the many advantages this new spacer adroitly melds with extremely competitive pricing and exceptional processing ease (using bending machines and special automatic equipment or traditional corner keys).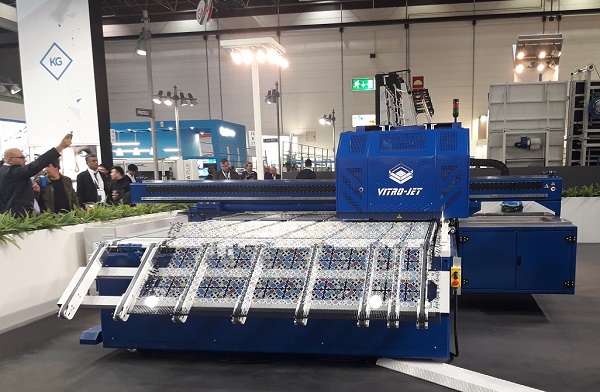 DURALUX 2020. VERSATILE, DURABLE, ECO-FRIENDLY. THE MIRROR-BACKING PAINT FOR THE NEXT MILLENNIUM.
From the leading global manufacturer of mirror-backing paints comes Duralux 2020. A totally innovative, eco-friendly, all-in-one solution for the production of all types of mirrors, with superior performance in terms of durability and corrosion resistance.
The extremely low-lead content formulation of Duralux 2020 is ideal for both the more traditional copper-manufactured mirror processes, and the more advanced copper-free technologies. The unique combination of reduced lead content and extreme durability makes Duralux 2020 an exceptionally versatile product, able to meet the most varied production needs.
Regardless of the production line in use, mirror manufacturers around the world can now provide a complete range of high-performance mirrors.
With Duralux 2020, the Fenzi Group affirms its leadership position in the field of mirror-backing paints and once again revolutionizes the industry, not only fulfilling the need for maximum production efficiency but also ensuring maximum safety and durability for the end consumer.
The most innovative solutions are developed at Fenzi's state-of-the-art "center of expertise", dedicated to research in mirror-backing paints. And, since the Luxver glass silvering line of products is now on board alongside Duralux, the product range is 100% complete. 
With Duralux and Luxver – already the products of choice for some of the leading glass companies – Fenzi offers a unique set of products that cover the entire mirror production cycle, ensuring its customers a substantial, genuine competitive edge.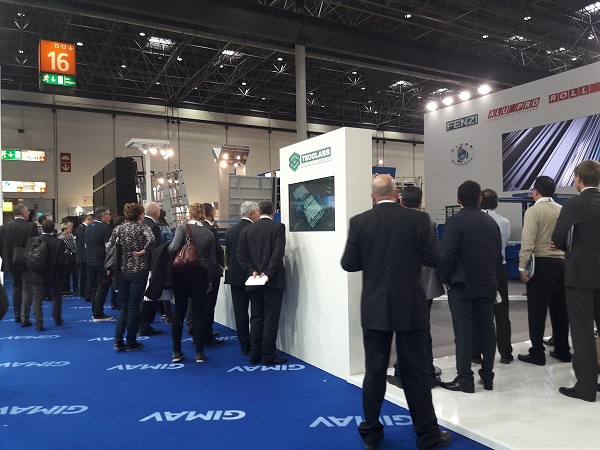 TEMPVER HG, INNOVATIVE PAINTS FOR GLASS PACKAGING.
The glass industry can now rely on state-of-the-art thermoplastic paints for the decoration of bottles and tableware and all types of containers used in the food & beverage industry. The new line is perfect for embellishing and adding uniqueness, in brilliantly reproduced colors, to any type of glass container through images, logos, technical details, graphics and design elements.
Extreme chemical resistance guarantees the new Tempver HG range the utmost durability currently available in the market and superior performance in industry tests, as well as excellent safety in glass packaging. With high gloss values and perfect printability, especially with very detailed graphic motifs, Tempver HG is ideal for mass production as well as special, exclusive processing needs.
Thanks to its exceptional characteristics, Tempver HG optimizes screen-printing performance on glass containers, impeccably combining durability, ease of use and long lifetime.
The series is composed of 18 base colors that can be mixed to obtain any color desired and comes in two different types: Tempver HG One Way, for especially brilliant colors, and Tempver HG Returnable, with extremely high chemical resistance.
AQUAGLASS NG. X, DELUXE LINE OF WATER-BASED PAINTS.
The Fenzi Group range of water-based paints celebrates 10 years of success with Aquaglass NG. X, a new generation of environmentally-friendly paints with enhanced performance. Fenzi is now offering an entirely-revamped version of its range of one-component water-based paints designed and developed specifically for the decoration of large sheets as well as custom sizes of glass with an endless series of colors and customizable effects, perfect for meeting the needs of contemporary design and decor.
Aquaglass NG. X paints combine the extreme versatility inherent to the full range of Fenzi paints with the eco-friendliness of a water base. The new Aquaglass line offers solid opaque tints, with satin effects and a wide range of metallized hues with extraordinarily brilliant, unique shades sure to lend a distinctive look to the decor in offices and homes, baths and kitchens, private and public spaces.
By upgrading the product's already outstanding and globally-recognized functionality, the Aquaglass NG. X range ensures superior adhesion to the glass surface, heightened chemical resistance, improved mechanical properties of the painted film and extraordinary coating power, greater tint stability and durability over time even after the application of the adhesion promoter.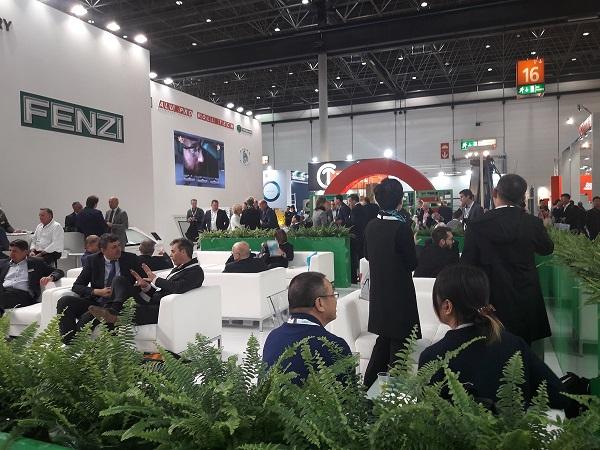 600
450
www.fenzigroup.com
2018-11-23T08:16:13
Fenzi technologies take center stage at Glasstec
glassonweb.com