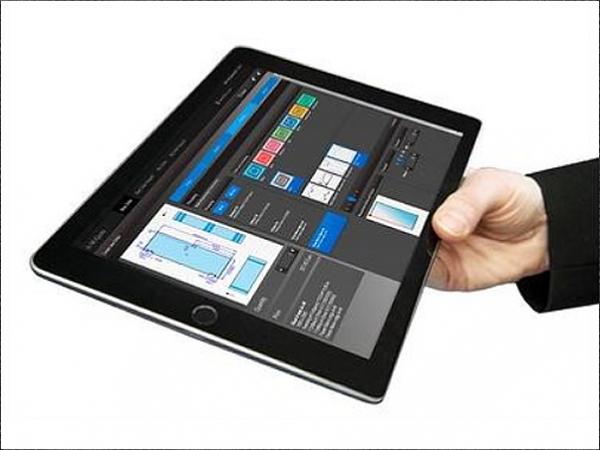 Work is changing for many different reasons and not just because of the pandemic. How can mobile applications help your workers do more in less time? How can they help you increase your yield or revenue?
A+W iQuote: Order online around the clock
Increase your efficiency along the entire value chain!
The digitalization of quotations, POs, and orders between market partners is a high priority in the flat glass industry because it mirrors customers' changed purchasing habits in their private lives. You order online around the clock, and increasingly on mobile devices. Why not in the commercial sector too? Due to the Covid-19 crisis, according to customers who already order digitally, there is an increasing focus on the necessity of online order processing.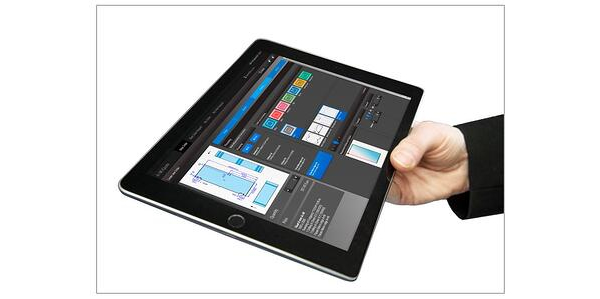 Innovative companies in the glass and window industry have already understood this and are providing online ordering portals for their customers. The ideal tool for this is A+W iQuote, which many companies around the world are already using for digital ordering.
Reduce your throughput times in order processing and production!
Ordering with A+W iQuote offers customers the greatest flexibility, mobility, and time savings. They do not need to install any software or use an office terminal; they can just use a mobile end user device with a Web browser.
Together with the end customer, the user can play through product variants, prices, and other options on-site and create correct quotations, for he is always working with current data in the producer's ERP system: products, prices, conditions – everything fits. In addition, the integrated information system provides "all" orders with the possibility to download all commercially relevant documents in addition to the graphic timeline of the delivery stati. Orders and producers save valuable time and effort.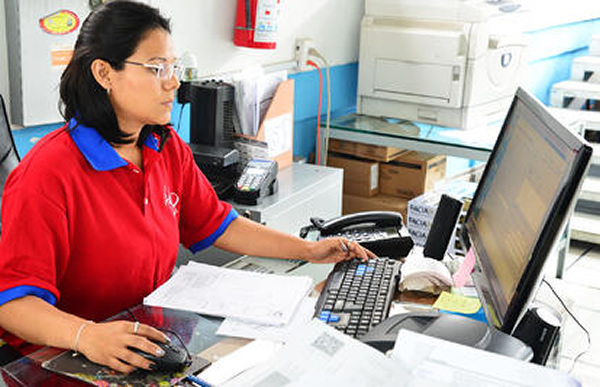 To learn more, download the current A+W iQuote flyer here!
A+W iShape: Digitalize templates with the smartphone
From smartphone photo to cutting in just a few minutes – increase your productivity when processing free shapes!
For the production of a non-rectangular sheet (shape, free form), glass processors frequently receive a hand drawing or a wood, chipboard or cardboard template from the customer. Modern production on CNC machines requires digital data in order to define these shapes.
The glass processor needs a simple and flexible solution for generating digital data from the template. Older systems for digitalization require special equipment and calibration – but this is expensive and time-consuming.
A+W, in conjunction with Viprotron, has developed a user-friendly, amazingly easy-to-operate app for exactly this purpose – A+W iShape. The template is fitted with the L-shaped reference objects and then photographed with a high-end smartphone camera. The reference objects, high-quality precision metal pieces, are placed on the template or fastened to it. They serve to correct any distortions when photographing. The objects also have a QR code, which enables automatic detection of the objects and eliminates the need for any further configuration.
The special feature: in contrast to older solutions, no calibration of the camera is required! A+W iShape works with any good smartphone camera.
Here see how the A+W iShape app simplifies the digitalization of templates. For more information, visit our A+W iShape flyer.
A+W Smart Companion
Scan smarter with smart devices
The bar code scanner has long since established itself as an indispensable tool in the flat glass industry. From goods receipt in the warehouse to status registration in production to delivery confirmation; data is recorded via bar code scanning and transmitted to ERP and production systems.
However, the industrial scanner as we know it is quickly becoming obsolete. Smart devices equipped with the A+W Smart Companion app, great computing power, and outstanding graphics algorithms will soon replace it. A+W Smart Companion assists users along the entire value chain, contributing to its digitalization and saving time and money, for processes become more flexible.
The hardware can be any modern smartphone or the TC20 smart device from Zebra. In addition to all the features that distinguish a smartphone, it also has a hardware-supported barcode scanner. The app works on Android and iOS devices.
A+W Smart Companion can scan several bar codes at once, e.g. edge compound labels on a rack, which saves a lot of time. Work is more productive and there are fewer errors.
And A+W Smart Companion can be used not only as a bar code scanner, but also as a mobile info terminal. Employees can use it to display the locations of order components and the content of racks since communication becomes bidirectional. Thanks to the display of data on-site, employees have to run around less, so they do less unproductive work.
See here how customers are using A+W Smart Companion and take a look at the current A+W Smart Companion flyer!
A+W Logistics Optimizer
Score points with delivery quality
Delivery is one of the most important customer touchpoints. Making deliveries on-time, complete, and in the condition promised is exceptionally important – for these are the criteria that customers use to assess their suppliers.
Complicated logistics lie behind every perfect delivery. The logistics begin with route planning – and, with appropriate configuration – optimized packing in the correct sequence. The A+W Logistics Optimizer creates and optimizes the shortest routes taking into consideration data for your fleet and the order data transmitted. The customer is informed about the precise delivery date and the truck's expected arrival time.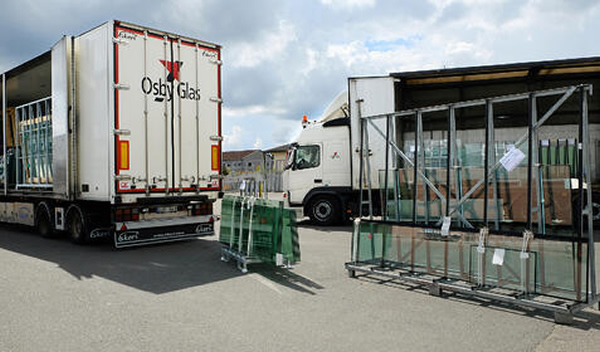 Delivery itself is also supported: use a delivery app to book the delivery via smartphone and report all important data back to the office in real time. There, the dispatch manager can monitor the delivery of the route online and react in real time if needed, e.g. in case of breakage. The system also supports the delivery and pick-up of additional racks and it can thus be integrated completely into route optimization.
See how you can use the A+W Logistics Optimizer to plan your routes intelligently and without errors here. The A+W Logistics Optimizer flyer provides you with additional information. You can also read the third part of our "Industry 4.0: Digitalizing Shipping and Delivery" series!
Networked digitally with A+W software!
A+W iCut
Optimize cutting – edit orders – manage storage – plan, optimize, and check your processes digitally!
Has it occurred to you that even small and medium-sized companies will have to digitalize their processes in order to prevail over the competition? Are you looking for a state-of-the-art, cost-effective IT solution that automates your most-used functions in the office, storage, and cutting? Then A+W iCut could become your new integrated software system – perhaps the first step toward digitalizing your company.
Use A+W iCut to enter orders and optimize your glass cutting. Manage your glass storage and use automatic synchronization with the optimization – after cutting, A+W iCut automatically updates the inventory.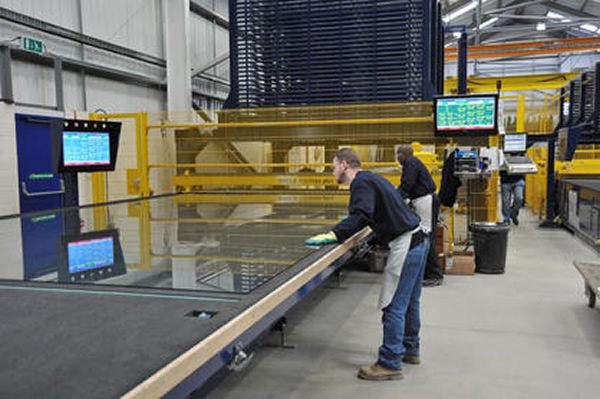 Use A+W iCut to create customers and products easily and quickly and use a clear interface to enter insulated glass, TG, LAMI, and other glass types, as well as any required edge processings. Then calculate the total price for the order based on the item prices entered.
With the integrated Production Manager you transfer the orders entered to the optimization with a mouse-click.
Another crucial feature of A+W iCut is a system for managing residual plates. This way, you ensure that in addition to the stockplates, the optimization also considers your valuable residual plates in order to achieve the best yield.
Would you like to learn more? Download the A+W iCut flyer!
A+W Business Pro
The ERP not just for beginners – plan, optimize, and check your processes digitally! Integrate all company processes!
A+W Business Pro is a professional, cost-effective solution that completely integrates order processing and production planning – a complex, flexible, and robust system for medium-sized companies.
With the commercial part of the integrated solution, you can handle the entry of quotations, orders, credits, complaints, and delivery notes and manage orders and inquiries; Control other company areas such as warehouse, purchasing, and shipping. A+W Business Pro checks projects, and handles alternative quotations, sub-orders, cost calculation, and much more. All order data is entered only once.
From order entry directly into production
The order data is available for production planning right away. Thanks to the integrated wizard function, the process of batch formation, optimization, on through to production release can be completed with a few mouse-clicks.
Of course the user can switch to "expert mode" at any time and thus influence the results directly. The cut optimization per batch and glass type is based on the latest algorithms and, thanks to the intelligent variation possibilities for storage space depth, selection of various jumbos and residual plates, and optimization parameters, produces very good results.
For more information, visit our A+W Business Pro flyer.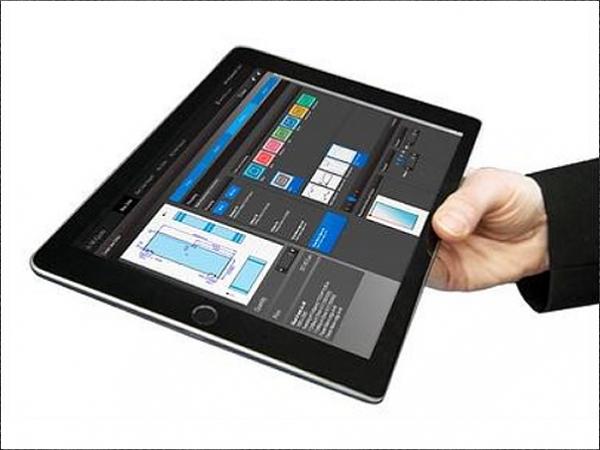 600
450
a-w.com
2020-11-09T08:00:00
Work on the go with A+W software!
glassonweb.com