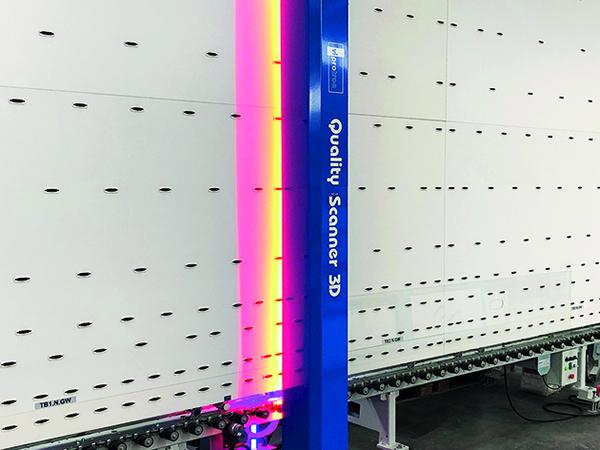 Photo source
www.viprotron.de
The Quality Scanner automates your glass quality control and brings it to the highest standard.
This efficient quality control machine is incorporated directly after glass washing and detects reliably all different types of glass defects – Making it ideal for a profitable glass production and processing.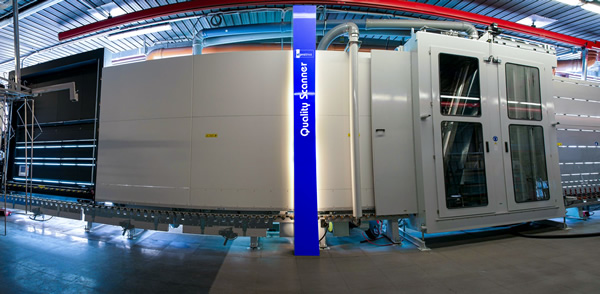 MACHINE SUMMARY:
The Quality Scanner reliably detects bubbles, scratches, fine streaks and hairline scratches, at the same time it ignores dust or smallest dirt contamination. The machine consists of up to three, independently operating detection channels. Each channel scans the glass from a different angle and under different light circumstances, while it is being transported at top speed through the Quality Scanner.
The modular and expandable device can be integrated into already existing production lines. The freely definable quality parameters allow you to make individual changes depending on your client's quality standards. If necessary you can also supply your client with the control results of each pane, thanks to the documentation and included archiving system.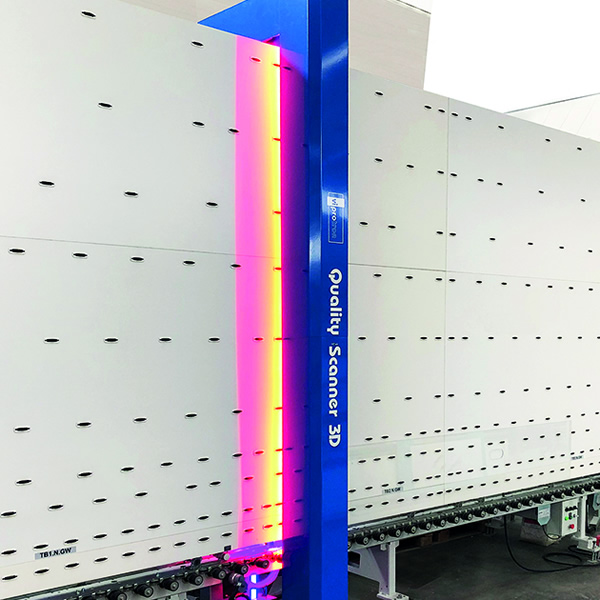 YOUR BENEFITS:
Reduced complaints and recalls
Establish your own level of quality
Automatization of manual controls
Glass quality independent of employee motivation and shifts
Decreased cycle time in glass production
Documentation and archiving of the control results
Statistical quality analysis
Improved overall quality within the production
Save glass through reworking
Amortization after only app. 1.5 years
DETECTION PERFORMANCE OF THE QUALITY SCANNER
Bubbles, stains, tin, foil inclusions, scratches
Stains, finger and cork marks
Dirt, washing residues
Hairline scratches, smear and haze
Coating  scratches, coating abrasion
Pinholes, flakes, debris
etc

WHAT IS MEANT BY 3D?
3D stands for three independent detection channels. Each of these controls the glass from a certain angle and under certain lighting circumstances. This way, the system can reliably detect a multitude of different defects.
In the standard edition, the Quality Scanner 3D has a Brightfield-channel (direct inspection according to EN 1279 I), a darkfield-channel (simulates sun light from the side) and a reflection-channel (to concentrate specially on coating defects). With its three inspection channels that can be used and extended modularly, the machine is suitable for many different areas of application. For example as well for the inspection of not or not completely transparent glass, such as acid etched or sand blasted glass, mirrored, enameled or printed glass.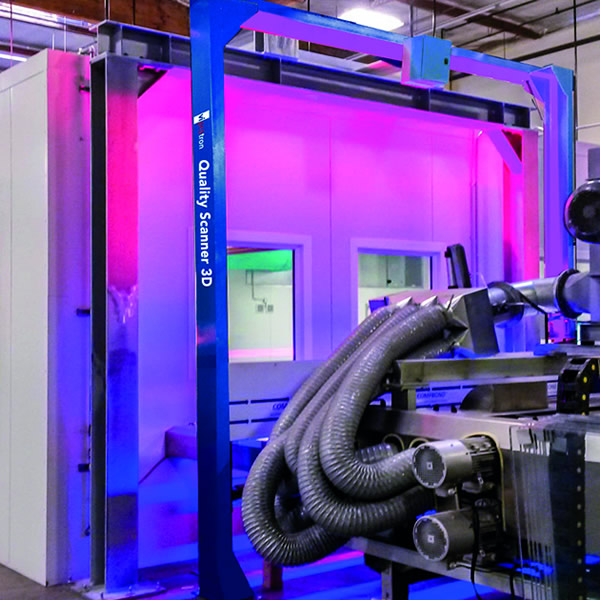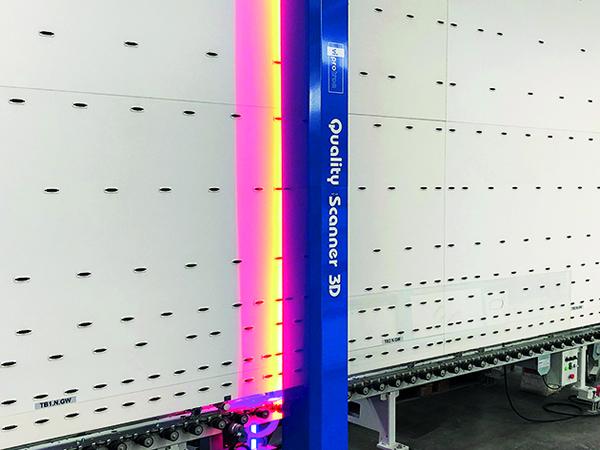 600
450
www.viprotron.de
2021-01-12T10:54:10
Viprotron Quality Scanner 3D - For highest expectations in glass industry
glassonweb.com