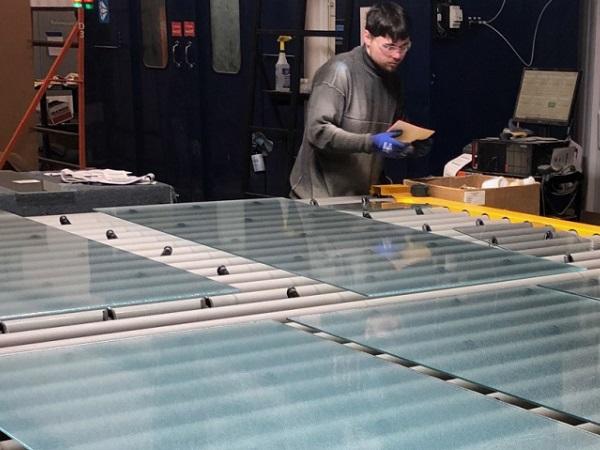 Splendor Shower Door grows with US glass trends using Glaston RC Series.
"For our current modernization project, undertaken during Christmas break in 2018, Glaston was by far the best vendor to work with," says Tom Wanamaker, President of Splendor Shower Door in Holland, Ohio. "From start to finish, our experience with them was great. Communications, installation and training all went very smoothly."
Splendor Glass Door started as a small glass fabricating company serving the northwest Ohio and southeast Michigan area. When Tom Wanamaker bought the company in 2004, he took the business to a completely new level, growing with the rising trends in shower door and interior glass in the US.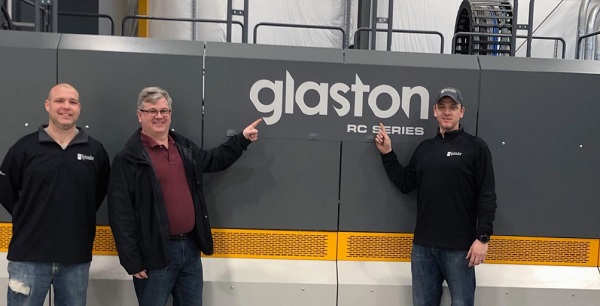 CHANGING TRENDS IN THE US
"Throughout the 70s, 80s and 90s, shower doors were framed or semi-framed with thin glass. It wasn't until the early 2000s that the European and Asian style of thicker 3/8" or ½" unframed glass began to be used as shower doors and for other interior use," Tom says.
In his opinion, the US has always been about 20 years behind Europe when it comes to trends in interior glass.
In addition to the unframed, thick glass, a US-specific trend is toward building ever-bigger bathrooms. "So, the demand for larger-sized glass is growing considerably," he says.
After updating his company's machinery and strategy in 2010, the business flourished. Tom was able to grow more, expanding into 16 US states with the increasing use of glass in stairways and partitions, in addition to shower doors. "One product that's getting big now is barn shower doors.
That's a regular barn door that has a bar across with rollers that travels back and forth. So, instead of sliding doors with internal rollers, we're seeing a huge increase in sliding glass shower doors where we provide both the glass and hardware to glass supply shops that then install the shower doors," he explains.
TIME AGAIN TO MODERNIZE
About two years ago, Tom and his team decided it was time to modernize and bring some outsourced processes in-house, such as the ability to temper larger-sized glass with higher quality.
"Over the eight years since we explored this earlier, the change in machinery – especially the automation – was huge!" he says. "We began our process by looking at three suppliers for a new tempering machine."
Glaston was chosen because of its reputation. "What was impressive to me, though," Tom says, "was how Kimmo Kuusela, Sales Director, North America, got involved with what type of furnace we needed. He made us feel really comfortable. Not only did he know the sales side, but also all the technical details of the furnace."
In Tom's opinion, Glaston really knows how to work well with small companies. All the people from Glaston were very responsive and established a good relationship with his employees.
COLLABORATING ON INSTALLATION
One thing that Tom appreciated most was how Glaston worked closely with the team from Splendor that would be using the machine: "This means that our guys really understand how the machine was put together and how to use it. We can see the quality of all the nuts and bolts. The furnace is really well built. Glaston doesn't cut corners when it comes to quality."
He goes on to say that from start to finish, the entire process was easy, productive and stress-free, unlike the experiences they had with some other machinery installed at the same time.
"Toni, the installer, was patient and understood our needs. He was followed by Anders, the set-up guy, who made sure we were ready to go when trainer Hamed arrived, who taught us the ins and outs of the machine. All in all, it was a very enjoyable process," Tom says. "I give everyone who worked on the furnace and with us an A+ for all their help and for producing such a great furnace."
TEMPERING QUALITY MAKES THE DIFFERENCE
According to Tom, tempered glass needs to be of the highest quality. Consumers don't want to see any blemishes or scratches. The glass must be perfect.
"Tempering is the last step in the process – and it's the hardest. That's why we feel we now have a highly competitive furnace," he says. The RC Series will help his company take their quality to the next level, allowing them to temper the larger stairwells and showers that were not possible before. "We can also continue to expand within the states where we are currently present to win new projects."
AUTOMATION MAKES IT FUN AND EASY
Another feature of Glaston's tempering furnace that Tom loves is the software. "It was phenomenal what they've done with it! The process is so very easy for anyone to use – even I could do it," he laughs. "The machine actually makes decisions for you – and makes it fun to run the process."
Glaston RC Series

More about RC Series www.glaston.net/machine/rc-series/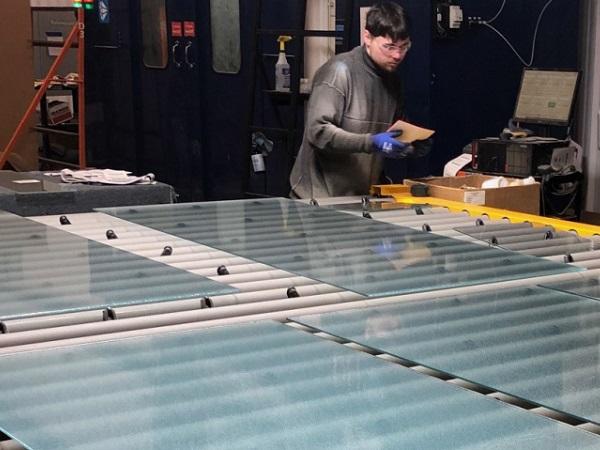 600
450
glaston.net
2019-04-05T08:03:27
Small company finds it easy to work with Glaston
glassonweb.com