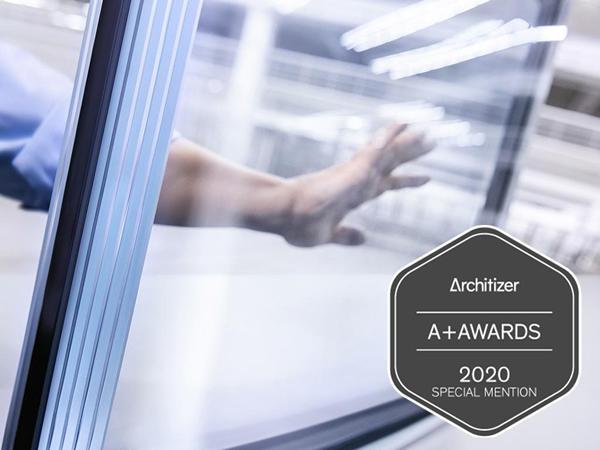 Insulating glass in all bullet-resistance classes "A+Awards Special Mention 2020" for sedak isosecure.
As protection against attacks using weapons sedak off ers protection in the bullet-resistance classes BR2 NS to BR7 NS (according to DIN EN 1063), so up to the highest level of protection, with its insulating glass sedak isosecure. Glass panes are therefore available to suit every security requirement level. The glass does without the polycarbonate system that is usually used, whereby the fi re risk is reduced in comparison to conventional solutions. In August 2020, sedak isosecure achieved a "Special Mention" in the well-known Architizer A+Awards. The comprehensive overall functionality of the insulating glass was commended.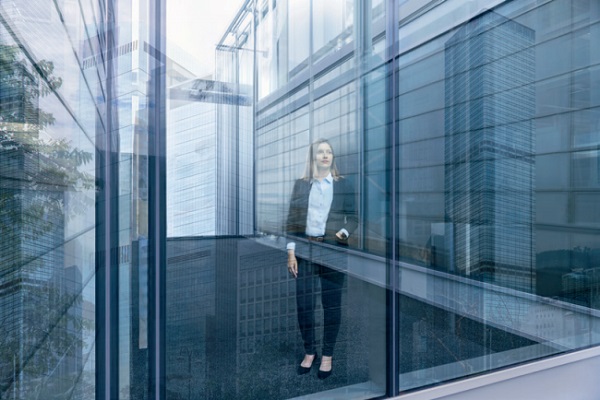 Seats of government and embassies, private houses with increased security requirements, airports and venues for events: there are many buildings that have high security requirements in connection with protection against attacks with fi rearms. This places high demands, especially on the transparent surfaces. The glass processor sedak offers the bullet-resistant insulating glass sedak isosecure to meet these demands. It is now widely certifi ed in the bullet-resistance classes BR2 NS to BR7 NS (according to DIN EN 1063). In the highest bullet-resistance class the panes even withstand attacks with hardened steel-core ammunition.
The bullet-resistant insulating glass is available up to a maximum format of 3.6 x 20 meters – and is also certified for thermally toughened glass. A special feature is that sedak isosecure achieves its high splinter-free resistance without use of the conventional polycarbonate system. This reduces the fire risk significantly.
Independent of the security class, the glass can be supplied with the usual solar and heat control coatings. Reliable security and aesthetically pleasing transparency for representative buildings with high security requirements are therefore no longer mutually exclusive – through the use of bullet-proof, oversized glass panes. This is all the more true since the pane construction always has glass (and not film) on both external sides: so that the impression made by the glass remains undisturbed from both the inside and the outside.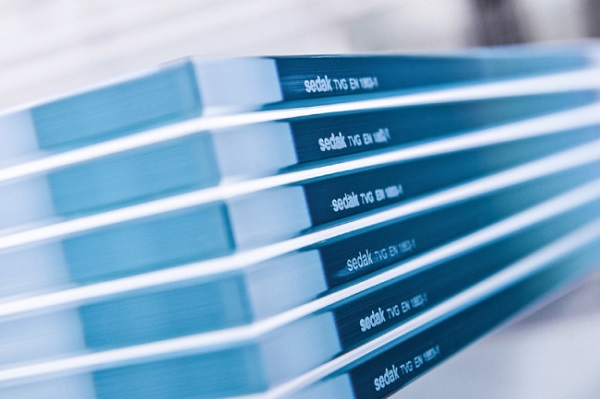 Award-winning
At the beginning of August sedak isosecure received a special award for its high functionality, which combines high aesthetic requirements with modern energy standards and special functions: in the well-known architecture product competition "A+Awards" from the American portal "Architizer" the glass received a "Special Mention" in the category "Facades – glass and glazing".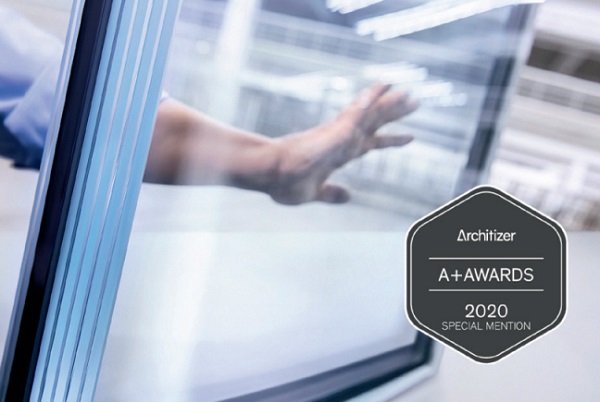 Top security on both sides: sedak secuprotect
sedak also offers bullet-resistance for glass with a monolithic construction. It provides protection from both sides. This makes particular sense, for example, where large numbers of people stream past each other and it is difficult to predict in advance the position from which an act of violence will start (passenger movements in airports etc.). The construction of sedak secuprotect solves this problem elegantly as its symmetrical design offers certified bullet-resistance from both sides. The security glass is certified for the highest bullet-resistance class BR7 NS and even achieves STANAG Level 3.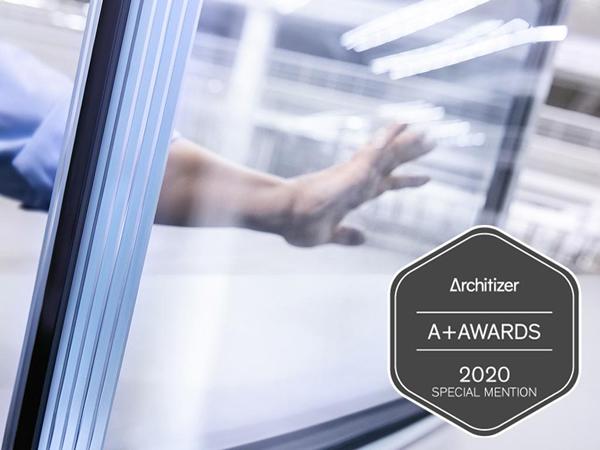 600
450
www.sedak.com
2020-08-13T12:00:00
sedak isosecure receives award
glassonweb.com