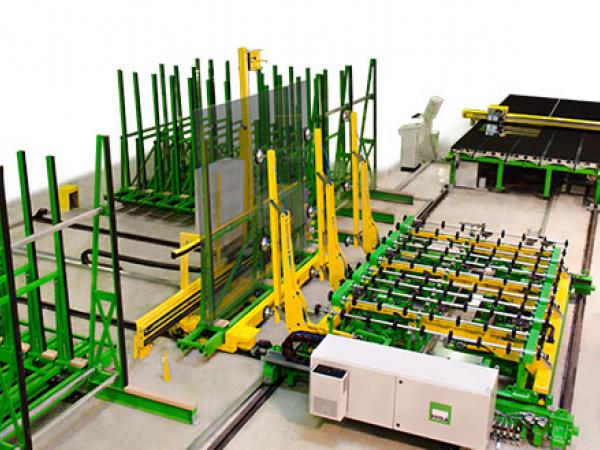 Photo source
www.hegla.de
Accurate, automatic and designed as a compact cutting solution. The RAPIDCUT KT is a standalone system specifically developed for cutting models and linear profiles of flat glass that achieves precise scoring results through the use of low-maintenance linear drive technology.
The fully graphical HEGLA software as well as the preprogrammed model catalogue make it easy and time-saving to operate.The cutting line is equipped with an integrated tiltable support table for loading glass in a user-friendly manner.
The RAPIDCUT KT can be used universally as a standalone system.
Performance features:
Standalone cutting line with electromagnetic linear drives for cutting models and linear profiles of float glass and patterned glass (monolithic glass)
Integrated tiltable support table for loading glass
Electromechanical tilting drive for smooth movements that are gentle on the material
Motor-driven cutting head that can be rotated 360 degrees for the precise cutting of models
Integrated break-out bar in X/Y direction
Max. sheet size depending on RAPIDCUT KT model:

3.300mm * 2.550mm (RAPIDCUT KT 3326)
4.500mm * 2.550mm (RAPIDCUT KT 4526)

Control via a fully graphical software package with form catalogue (import function for cutting plans)
Air cushion on the system helps the operator to align glass
Optional performance features:
Edge Deletion Module for low emissivity glass (low-e)
Additional software to optimise offcut
FreeForm software to import free-form shapes in DXF format
Additional breaking table to increase the cutting and separation capacit
Functional description:
A suction unit, for example, is used to place the glass on the support table and then it is lowered electromechanically into the horizontal processing position. The cutting bridge remains in a vibration-free waiting position and is not tilted to maintain the precision.
An air cushion generated by the system supports the operator to subsequently align the glass.
The glass cutting is controlled by software using a preprogrammed form catalogue.
The integrated break-out bars can be used to separate the scored glass.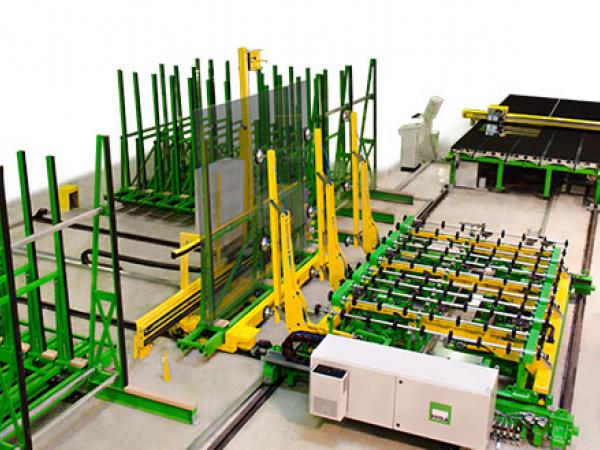 600
450
www.hegla.de
2016-04-18T13:00:00
RAPIDCUT KT: Glass Cutting Table as Stand-Alone Solution
glassonweb.com