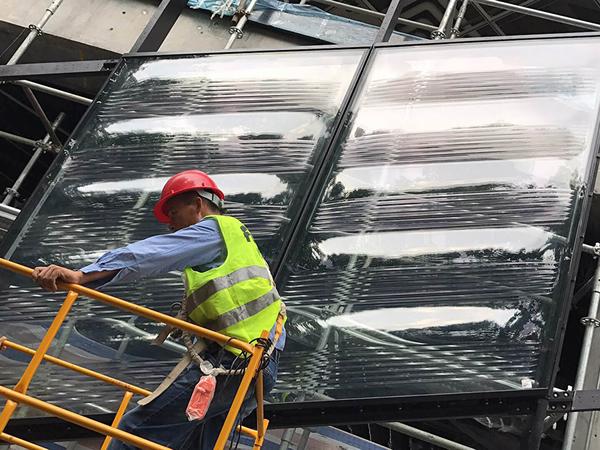 Photo source
www.northglass.global
These exquisite glass panes were produced by Tianjin NorthGlass, a glass business unit of NorthGlass Group.
Recently, lots of reports regarding "air cushion glass" were spread in "Circle of Friends"and other news. "Good, you guessed it! " It is exactly about Shanghai 001 retail store of Nike.
As the globally first high-end flagship store integrating digitization and offline service of Nike company, Shanghai 001 retail store is intend to bring Nike's best products and services to consumers through introducing the design of experiential environment, driving the transformation of sporting goods retailing industry.
For this purpose, Nike specially chose to use custom-designed "air cushion glass" for the construction of store façade, inspired by "Nike Air" and speed and move status of athletes, making the whole building visually stunning and look more like a palace of art. These exquisite glass panes were produced by Tianjin NorthGlass, a glass business unit of NorthGlass Group.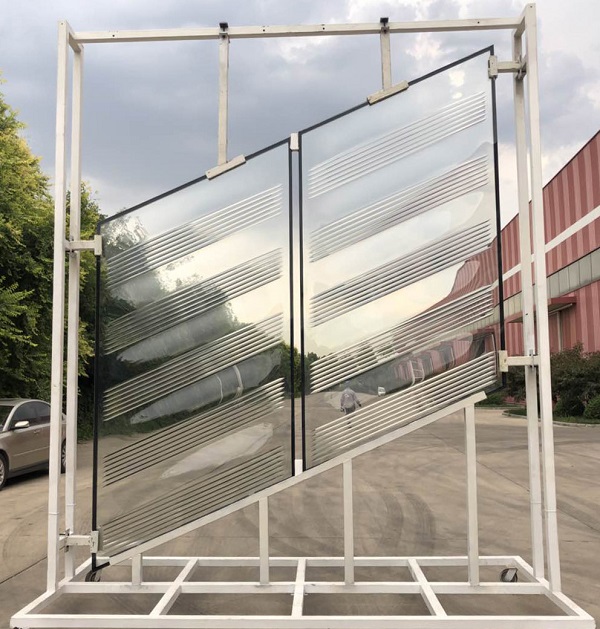 "It is one and only kind of glass." , said by Dennis van Oossanen when talking about the innovation of the store, who is in charge of direct retail business of Nike in Greater China. He firstly mentioned the unique features of these special glass panes from Tianjin NorthGlass: The splicing angle between each two glass panes is in the same direction of Nike Logo; these glass panes put together can vividly reflect street lights at night; and if necessary, different colors can be took on for different brand activities.
This kind of glass curtail wall designed by Nike breaks traditional design patterns of large-size glass for building facades. When lighting, the combination of good glass flatness and "dynamic bubbles" brings out the best in each other, attractively and faultlessly interpreting the uniqueness of this high-end flagship store.
To ensure glass quality and make the customer satisfied, Tianjin NorthGlass cooperated with both China National Building Materials Research Institute and China Academy of Building Research on technical communications, and conducted a lot of tests and preparation work at the early stage of production.
In the period of production, NorthGlass' technicians strictly followed all phases and carefully do plenty of glass inspection work one by one to guarantee that all data of every glass pane met the customer's design requirements before delivery.
When tourists from all over the world walking on crowded Shanghai Nanjing Road, undoubtedly they will be deeply attracted by this unique building façade and give sincere compliments. What Nike 001 brings us to think about is not only the glass itself, but more importantly the innovation trend of future curtail wall glass design.
600
450
www.northglass.global
2019-01-25T08:00:00
Nike Gave a New Definition for Facade Glass with NorthGlass
glassonweb.com