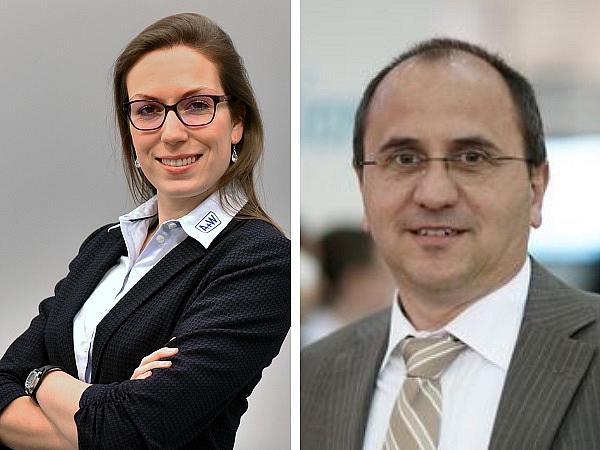 Two hundred forty-two presentations and interesting trade show booths await visitors at this year's edition of GPD. Of course, A+W will also be there and as a GPD sponsor.
In one of our two presentations, A+W will present jointly with our partners at VDMA on new solutions for the Internet of Things (IoT) and an initiative to standardize machine interfaces. Additionally, you can find our current generation of products in trade show booth.
Photo: Sarah Kugler and Dr. Klaus Mühlhans, A+W
Track and Trace with state-of-the-art IoT technology
Do you know what data is available in your production? Not all that long ago, we were satisfied with knowing which lites were on a rack and pleased to have comprehensive ERP and PPS data. These days, we need more data to fulfill quality requirements and to identify opportunities for avoiding waste while also improving machine performance.
With A+W IoT – Smart Trace, you can record and save data from various sensors, scanners, machines, and software systems. To do this, the information is enriched with metadata (when, where, by whom, generated and sent with basic conditions) and stored on a central data server, so it is revision-proof. Information about temperatures, quality characteristics detected, and booking time stamp can also be logged or input manually by a user.
A+W developer Sarah Kugler will give a presentation in the "Smart Technology" session on June 28. Here's the abstract: https://bit.ly/2Yucwuj
Standardization of machine interfaces
Industry 4.0 has arrived in the flat glass industry. Digitally networked machines ensure greater efficiency and process reliability while also enabling the evaluation and use of ever more digital data. 
However, because most companies work in a heterogeneous machine environment, it is still necessary to develop many individual interfaces for communication between the machines, as well as between the machines and the MES and ERP systems. This creates additional costs and risks during start-up.
One sub-committee of the VDMA called "Standardized interfaces in the glass industry" works with industry representatives to develop common rules.
Dipl.-Ing. Gesine Bergmann (VDMA) and Dr. Klaus Mühlhans (A+W) will deliver a joint lecture at GPD on this topic. Here's the abstract: https://bit.ly/2E9GvQE
Dr. Klaus Mühlhans will also serve as Chairman of the "Quality Management" session.
Are you taking part in GPD? We look forward to meeting you at our presentations or at our trade show booth!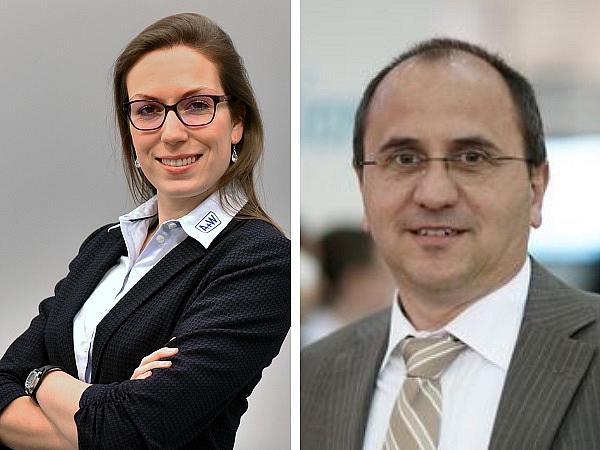 600
450
www.a-w.com
2019-06-18T08:00:00
GPD 2019: Exciting A+W Presentations About the Internet of Things (IoT)
glassonweb.com