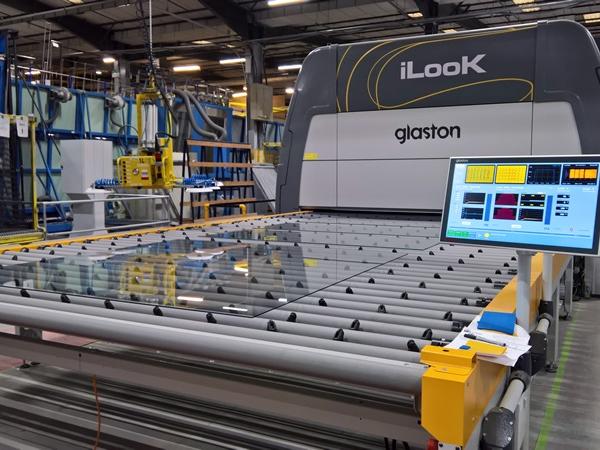 Photo source
www.glaston.net
Euroview completes changeover to stay on top.
"With a company name change and a GBP 4 million investment in new machinery and equipment, Euroview Architectural Glass has set out to provide the finest specialized glass available to commercial applications across the UK. A key part of our drive for quality has been the addition of Glaston's FC500 flat glass tempering furnace with the first iLooK online glass quality measuring system in the UK," says Steve Larvin, Euroview Managing Director in Essex, UK.
NEW NAME REFLECTS CHANGE
Steve Larvin has been leading the company through an all-encompassing change process for the past two and a half years, ever since he started as Managing Director at Village Glass.
Once he arrived, he saw a huge opportunity for the company to raise both output levels and quality to reach a new standard of glass for the growing commercial and high-end sector in the UK.
"As our investment plans got underway, the former name, Village Glass, just didn't seem appropriate any longer for the company. So while promoting a complete cultural change, we decided to rename the company to be in line with our future focus," he says.
Village Glass was the name given 25 years ago to this domestic and commercial glass manufacturing company. Over the years as the company grew, it became harder to get new customers because many of them did not know that the company was actually one of the largest in the UK for high-end specialized applications.
Euroview Architectural Glass, the new company name and brand, reflects the company's core values of professionalism, clarity and quality, highlighting a commitment to customer satisfaction. "We're all about service and quality for our customers. The new name now says everything we want it to," Steve states, "to let our customers know who we are today."
LONG ROAD – BUT WORTH IT
"Looking back, it has been difficult at times," Steve confirms. "At one point, the company was down to 50% of its normal production capacity, as we made enormous changes to our furnace and other equipment. And our competitors dove right in to take our customers away."
"At the moment, we're regaining our momentum. While the others are promising five to six weeks for delivery, we can turn orders around in about one week," he states.
One of the key components of Euroview's investment has been the new Glaston FC500 flat glass tempering furnace with the UK's first iLooK online glass quality measuring system. Steve was familiar with the output and performance of the FC500 furnace from a previous position, and so the decision to purchase it as part of the overall investment plan was quite straightforward.
Today, the furnace is proving its worth. It provides greater output and is capable of running larger glass sizes of up to 6,000 x 3,300 mm. This has enabled Euroview to cut its turnaround time to just over a week.
"Another advantage of the FC500 is that it is one of the only furnaces in the UK able to process 12 mm heat strengthened clear, super Low-E and other high-performance glass. And roller wave has consistently been less than 0.1 mm," Steve says.
ILOOK DOCUMENTS QUALITY
"For our customers, the iLooK online quality system offers proof that we're delivering what we've promised. Every sheet of glass comes with its own report from the online system. This means that customers can really see the quality for themselves from the documents produced."
For Steve, the ability to get feedback on how much glass is being produced and the quality in terms of roller wave, edge lift and actual sizes has been very important. For him, this is exactly the intelligence he needs to maintain a leading edge with customers and develop his business.
Customers who earlier had concerns about roller wave have no worries any longer. "With iLooK, I can just print out a report and give it to the customer with each piece of glass," Steve says.
SMOOTH INSTALLATION AND COMMISSIONING
The FC500 furnace was installed at Euroview during the Christmas break in 2016. By the end of February 2017, it was up and running. The iLooK was operating about one month later, although Steve says they've been tweaking it ever since.
"The overall installation was very professional," says Steve. "The lead technician came over and spent many hours during the holiday break to make sure it was ready for us on time. In fact, it was even ready slightly ahead of schedule."
The personnel were trained on using the furnace and also iLooK. "When you receive a picture of the glass sheet on the screen, you just push it and all information about that glass comes up. It even categorizes the glass so you know exactly the quality level," Steve describes.
RECOUPING POSITION AND GROWING AHEAD
Euroview Architectural Glass, after all the massive investments and changes, has now come to the point of finally turning the business around and is starting to capitalize on the major investments.
"Lately, I've had new customers come to us who are very interested in what we have to offer them. They want to see what we can do for them. We're telling them that we can process glass sizes that are bigger than most other suppliers can provide. We've got new equipment that produces the high-end quality our customers expect. And we can also give them proof of our glass quality, thanks to our iLooK reports," says Steve.
"The next step for us as a newly rebranded company is to recoup our leading position in the market – and grow that position slowly, but surely," he concludes, confident in the outcome of the overall investment program.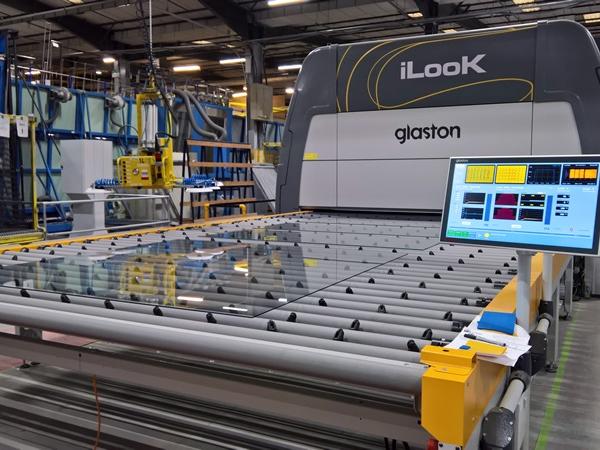 600
450
www.glaston.net
2018-02-09T08:00:00
Glaston FC500™ – with UK's first iLooK™ – adds quantity with quality
glassonweb.com