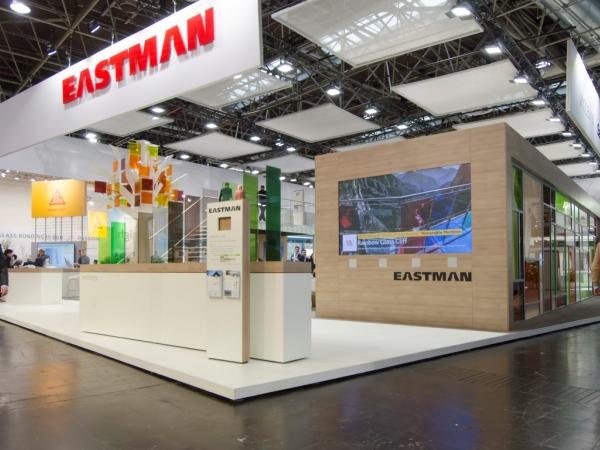 Eastman is looking forward to Glasstec in June 2021
Eastman, manufacturer of Saflex® glazing solutions for architectural and automotive applications and the Vanceva® Color System for laminated glass, is pleased to announce that it will be participating in the rescheduled Glasstec International Trade Show in Düsseldorf, Germany, from June 15-18, 2021.
"Every other year, we look forward to attending Glasstec, where we have the opportunity to connect with our customers from around the globe. But given the current concerns around COVID-19, we understand that it was a difficult decision to postpone Glasstec," says Kevin Moens, Global Commercial Director — Advanced Interlayers. "We are happy to see that this much anticipated event was rescheduled for June next year as it will provide an excellent forum for getting everyone's focus back on glass."
Glasstec is our major international glass industry trade show and our favorite place to personally connect with customers and worldwide colleagues to share plans and ideas for the future.  "We look forward to the opportunity to once again welcome visitors to our booth and show how Eastman can address the needs of the glass industry" continues Moens.
Media Contact:  Janet Ryan, +1 314-822-8860 | +1 314-614-7408 | janet@ryan-pr.com
Notes to Editor:
Saflex®, Vanceva®, and all other trademarks listed above are trademarks of Eastman and/or its affiliates. 
Eastman is a global specialty materials company that produces a broad range of products found in items people use every day. With the purpose of enhancing the quality of life in a material way, Eastman works with customers to deliver innovative products and solutions while maintaining a commitment to safety and sustainability. The company's innovation-driven growth model takes advantage of world-class technology platforms, deep customer engagement, and differentiated application development to grow its leading positions in attractive end-markets such as transportation, building and construction, and consumables. As a globally inclusive and diverse company, Eastman employs approximately 14,500 people around the world and serves customers in more than 100 countries. The company had 2018 revenues of approximately $10 billion and is headquartered in Kingsport, Tennessee, USA. For more information, visit www.eastman.com.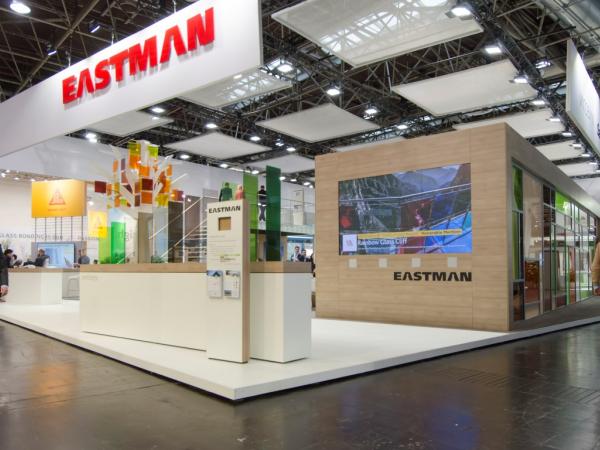 600
450
Eastman
2020-05-29T16:11:03
Eastman Onboard for Glasstec June, 2021
glassonweb.com