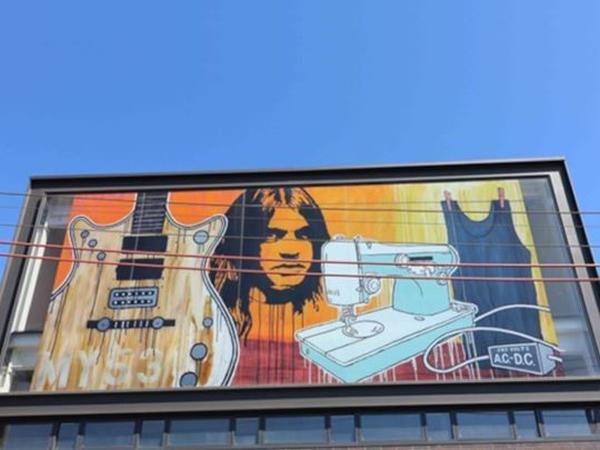 Photo source
www.tecglassdigital.com
A tool designed to take creativity to new heights, digital printing is like turning glass into blank canvas. Just look at what they've done in Abbotsford (Melbourne, Australia).
The exterior wall of an office building in a neighborhood also known as the artists' district and a magnet for the most unique art studios, blends technology and art, where glass becomes the quintessential eye-catching medium of communication.
Viridian Glass crafted the custom-designed glass project, a tribute to the legendary AC/DC rock band. It is a graphic representation of the origins of the band's name, featuring Malcolm Young, one of the band's founders, and the famous tag on the sewing machine cord from which the band took its name AC/DC (Alternating Current/Direct Current).
Digitally printed using Tecglass technology, the 15 mm thick tempered glass panel uses the brilliance and color rendering of Jetver inks to their best advantage. The line of ceramic inks is highly resistant to weather and humidity, with excellent durability and perfect adaptability to the most advanced glass coatings. With the development of increasingly innovative solutions, including in the field of ceramic inks, Tecglass can offer its clients the possibility of achieving the exact color nuance desired.
The entire range of RAL, Pantone, NCS and many other already-formulated colors are always available, as well as unique colors that no one else can guarantee: like gold, platinum, magenta and all the subtle shades of yellow, red and orange. Every day, the Tecglass labs develop new, special colors, upon request, for the most sophisticated and imaginative projects.
Buildings become works of art, perfectly attuned to their surroundings and the mood of the neighborhood.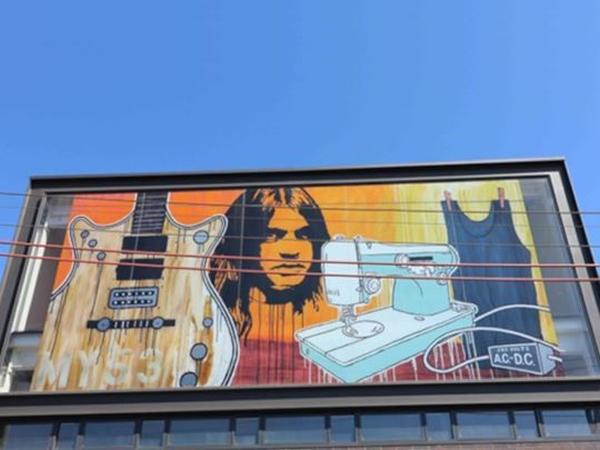 600
450
www.tecglassdigital.com
2020-05-09T08:00:00
Building art. A glass tribute to the legendary AC/DC.
glassonweb.com