Photo source
aldora-architectural.com
Aldora Aluminum and Glass Products is pleased to announce the acquisition of Louisville Plate Glass Company, Inc. (LPG) of Louisville, KY. The purchase was completed in early 2016.
In addition, LPG will move into a new, state of the art, 60,000 sf manufacturing facility which will provide much needed tempering capability.
LPG was founded in 1911. Like many businesses, LPG (then part of United Glass Corporation) was struggling in 2008/2009 during the recession. United Glass' Board of Directors were planning to shutter the operation and serve the area through an Atlanta facility.
Bill Stone, using his extensive experience from being a partner in glass fabrication and tempering plants in Atlanta, Columbus Ohio and Pittsburgh, seized this opportunity to buy back LPG, save the jobs of the employees and orchestrate a comeback when the economy turned.
After a few years of sluggish recovery, LPG turned the corner, doubling its revenues and increasing its workforce from 25-40. Product line expansion and extending service area south to Nashville and north to Cleveland were major contributing factors. LPG grew on a reputation of quality and service.
Though the business was doing well, Bill was very concerned about the long term survival of LPG. It did not have tempering capability nor did it have a family successor for Bill to pass the reins. Stone's children were all successful in careers outside the architectural glass industry.
While Stone could personally finance a new facility with much needed tempering capability, it would not be prudent to go at it alone. Bill's situation and the success of LPG created an opportunity for Leon Silverstein, CEO of Aldora Aluminum and Glass Products, to get together and work out an amiable plan.
Stone had known Silverstein for years when he was the CEO of Arch Aluminum and had starting talking about a potential plan to get together since 2012. Bill was excited to have a young (Leon is 8 days younger than Stone's oldest child Pamela Ryan who is currently a Managing Director at Goldman Sachs), experienced partner involved in the industry and agreed to an acquisition by Aldora.
A major component of the deal was the transition of LPG into a new facility with tempering and glass fabrication capability. Stone also felt that Silverstein shared the same emotional ties to employees and believed he could entrust their futures with Aldora.
The new branch is located on Chef's Way in Louisville. Stone, Silverstein and other investors purchased the Creations Garden building on Chef's Way off of Produce Road where they have been remodeling and installing new state of the art glass fabrication equipment.
Bill Stone will remain active as President of LPG and a new shareholder of Aldora. The iconic name of Louisville Plate Glass will live on and the Louisville community will benefit from having one of its oldest operating businesses expanding with projections to have over 100 employees by 2020.
The Branch Manager is 30 year industry veteran Don Power, who has been supervising the installation of equipment and renovation of the property. Don has an extensive knowledge in plant equipment and plant management having operated glass fabrication facilities in Indiana, Ohio, Florida, Virginia and New Jersey.
As National Director of Operations for Arch Aluminum and Glass, Don had multi-branch supervision, establishing training programs, Best Practices, Key Performance Indicators (KPI's) and successfully implementing Lean Manufacturing concepts throughout all of the Arch locations.
Louisville Plate Glass will now provide tempered glass, fabricated shower enclosures and fabricated glass in addition to its current line of IG units, Opaci Coat, laminated glass and stock sheet glass and mirror distribution.
The new facility houses a NorthGlass/HHH Tempering Furnace with 96" x 196" capacity, jumbo cutting table, glass polisher and water jet. An upgraded residential IG line will be relocated into the new plant.
"We are really excited to partner with Aldora and to provide our customers with added products and services", says Bill Stone. "Our business has grown substantially, so the timing of the transaction along with the new facility couldn't have been better."
In addition to its own product line, LPG can now extend its offerings to include products from other Aldora branches. Leon Silverstein, CEO of Aldora states, "We are pleased to add Louisville Plate Glass to the Aldora family. Bill Stone's team has a great reputation in the industry and we believe it will only get better with the capability that the new plant will provide."
Louisville Plate Glass, located in Louisville, KY has served the glazing industry for over 105 years. Founded on traditional values and customer service, LPG provides tempered glass, IG units, laminated safety glass, shower enclosures, Opaci Coat and distribution products throughout the states of Tennessee, Ohio, Indiana and Kentucky. LPG's website can be found at www.LouisvillePlateGlass.com.
Aldora Aluminum and Glass Products is an industry leader in glass and aluminum fabrication. Headquartered in Miramar, FL, with 5 manufacturing locations, Aldora features full lines of glass and mirror products, including sophisticated edgework, beveling, shower enclosures, tabletops, laminated glass (SGP,PVB and Uvekol), and insulating glass as well as all glass entrances.
Aldora also manufacturers hurricane resistant, blast resistant and non-impact aluminum storefront and entrance systems. In addition to LPG's distribution area, Aldora serves the east coast from North Carolina to the Florida Keys, as well as export. Manufacturing facilities are located in Hialeah, FL, Miramar, FL, Orlando, FL, Charleston, SC and Louisville, KY. For more information visit www.aldora-architectural.com.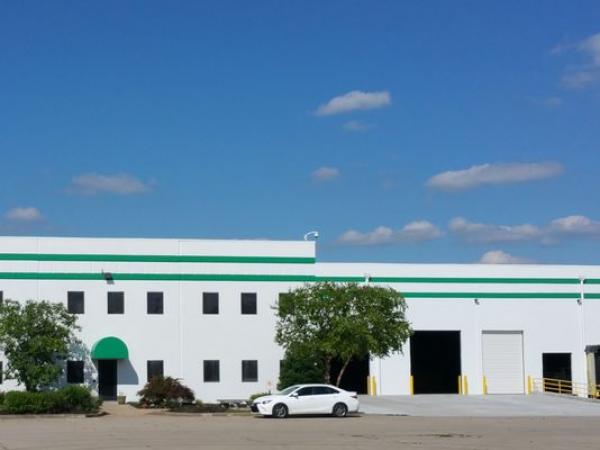 600
450
www.aldora-architectural.com
2016-07-29T13:00:00
Aldora Aluminum and Glass Products Acquires Louisville Plate Glass
glassonweb.com