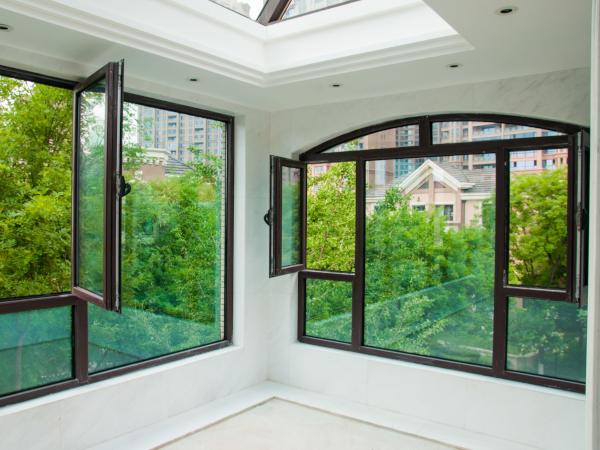 Photo source
Vitro Architectural Glass
Vitro Architectural Glass will be presenting several new products and technologies at GlassBuild America 2022, which returns in person in Las Vegas.
Vitro's range of products on display will represent some of its most recent technological innovations and enhancements as well as the brand's ongoing commitment to sustainable manufacturing and design.
GlassBuild America is produced by the National Glass Association and is the largest annual exposition for the glass, window and door industries in the Americas. Vitro Glass will be present as an exhibitor at booth #6064, where attendees can meet with representatives and view samples of products, including VacuMax™ Vacuum Insulating Glass (VIG), Solarban® R77 low-e glass, Solarban® Acuity™ low-e, low-iron glass and Solarvolt™ Building-Integrated Photovoltaic (BIPV) glass systems. The event also marks Vitro's celebration of 30 years of the success and performance of Intercept™ Spacer System technology.
Launched in September 2021, VacuMax™ VIG integrates into traditional and advanced glazing systems to deliver extraordinary R-values, exceptional insulating performance and the safety of tempered glass. These 8.3mm VIG units consist of two fully tempered lites of glass separated by a proprietary non-leaded metal seal and a vacuum space. The units' slim construction and light weight allow them to be incorporated into virtually any traditional glazing system, window frame or curtainwall application.
The newest member of the Solarban® family of solar control, low-e glasses is Solarban® R77 glass. Designed by Vitro to fill a specific niche in its portfolio, Solarban® R77 glass offers architects a pleasant exterior-reflected color that captures the visual character of the sky and ambient environment while enabling specifiers to meet increasingly stringent building code mandates. In a clear 1-inch insulating glass unit (IGU), Solarban® R77 glass delivers a solar heat gain coefficient (SHGC) of 0.25 and visible light transmittance (VLT) of 47%, providing clear exterior views and illuminating interiors with soft, natural, neutral daylighting.
Since 2018, Vitro Glass has offered Solarban® Acuity™ low-e, low-iron glass as a competitively priced upgrade to conventional clear glass that offers superior clarity for vision glass applications and truer rendition of colored spandrel glass panels. Acuity™ low‑iron glass is specially engineered for vision glazings, both as a substrate for Solarban® low‑e coatings and for all lites in an insulated unit or laminated configuration.
2022 marks the 30th anniversary of Intercept™ Spacer System technology. Since its introduction, the Intercept™ Spacer System, which is constructed in a U-channel design with tin-plated steel or stainless steel rather than traditional box shaped metal or foam, has been fabricated into more than 600 million windows in Europe and North America. Compared to alternative materials like foam, steel window spacers offer exceptional value and many performance benefits such as superior thermal performance, strength, aesthetics, durability and gas retention in residential windows.
In early 2021, Vitro unveiled Solarvolt™ BIPV glass systems. Solarvolt™ BIPV glass combines the aesthetics and performance of Vitro Glass products with CO2-free power generation and protection from the elements. Solarvolt™ BIPV glass systems can be used to enhance various components of commercial building exteriors while simultaneously generating passive solar power, reducing air conditioning costs and even replacing conventional cladding materials.
For more information about Vitro's latest products and technologies or to learn more about its full range of architectural glass products, visit www.vitroglazings.com or call (877-VTRO-GLS (877-6457).
600
450
Vitro Architectural Glass
2022-09-27T05:00:00
Vitro Architectural Glass to present innovative products and sustainable design at GlassBuild
glassonweb.com