Company address
Jeziorzany, Aleja Krakowska 3
Tarczyn 05-555
Poland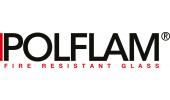 COMPANY DESCRIPTION
POLFLAM is a Polish producer of fire-resistant glass.
The company has operated in the glass sector since 1992. Over that time, we have gained a thorough knowledge of both fire-resistant glass and the fitting systems in use.
We make our glass:
according to our own proprietary technology,
from raw materials that we permanently keep in stock.
As we are the sole hydrogel producer for fire-resistant glass in Poland, so we are not reliant on any suppliers, which allows us to offer:
minimum order-to-delivery times,
attractive prices for our products.
Our experience and professionalism is backed up by:
thousands of successful installations all over Europe,
appreciation expressed by investors and contractors.
We offer both the product and a systematic approach to service:
We specialise in the following areas:
production and sales of fire-resistant glass,
laboratory facilities for the testing of glass and complete structures,
advisory services and training.
We shall be eager to co-operate with:
producers of aluminium, steel and wooden joinery,
system providers of any type of fire-resistant perforated joinery,
architects, construction engineers and developers.
POLFLAM's mission statement is to provide products that ensure safety.
This imposes a serious commitment upon us:
• glass products leaving the POLFLAM factory are of the highest quality and meet any technical standard,
• both the glass sheets and the hydrogel are regularly tested in our company lab, while our products are subject to assessment by independent research institutes,
• we maintain highest level of production technology while launching subsequent new solutions.
Safety is not a luxury; it needs to be a prime concern.
Our priority is to offer state-of-the-art products that improve the safety of a building and satisfy or even exceed any required standards; products that are available at a reasonable price affordable to any investor.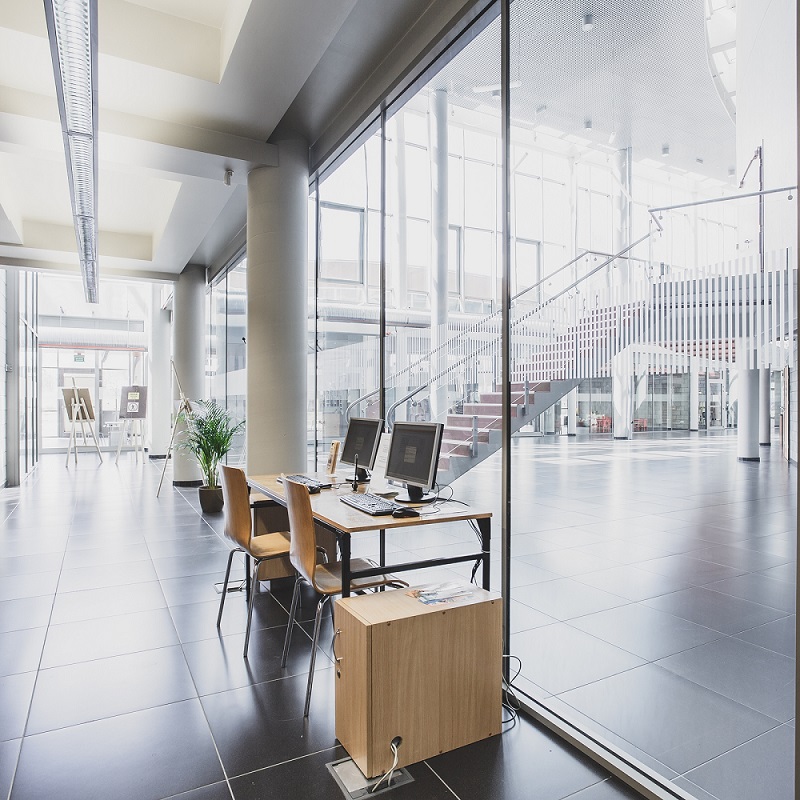 "Available safety" – that is how we understand innovativeness and this philosophy governs our production activity.
Our glass has been used in a number of publicly- financed buildings, including schools, hospitals, sports halls and university buildings.
The facilities get more light and space and, most of all, ensure safety to all those inside the building.
We don't just deliver our goods, send an invoice and say goodbye. We consider it equally important to provide consulting, to educate in the area of fire safety and constantly improve safety standards.