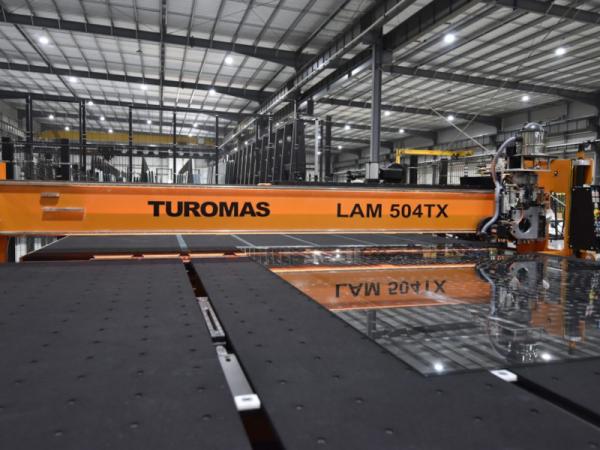 Üveg has entrusted TUROMAS as supplier of the equipment for its new plant in Cordoba: two automatic glass cutting lines and a new storage system for jumbo glass with scraps manager.
Located in the city of Cordoba, Argentina, this company has a 12,000 square metre plant on a 3.5 hectare site. It has a fully automated infrastructure thanks to all the equipment of leading European brands and cutting-edge technology recently installed.
Among the processes carried out in the plant are the tempering and lamination of jumbo glass, the production of DVH and TVH with argon gas, as well as the processing of glass with special coatings such as TPF or Easy PRO.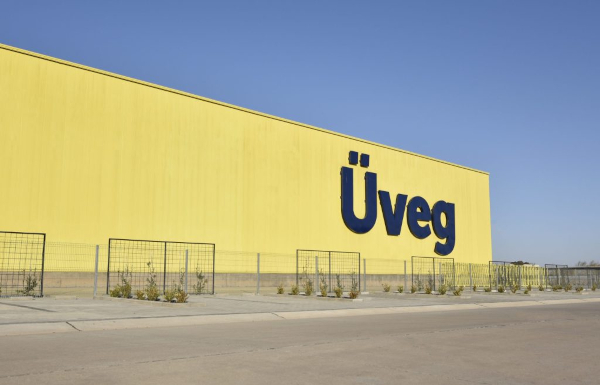 Interview with Santiago Ürményi, co-founder of Üveg
With a track record of more than twenty years in the management of leading national factories, Santiago Ürményi has a deep understanding of the challenges facing the sector. This solid experience has motivated him to seek innovative solutions to overcome common obstacles affecting efficiency, quality and growth in the glass industry.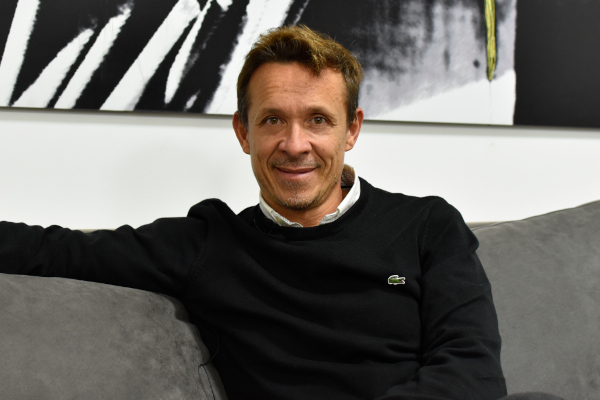 In 2015, he began a tour of 25 glass processing plants around the world, with the aim of designing a plant in Argentina that would provide a service in line with the demands of the most demanding global markets.
During his search, Santiago found in TUROMAS a reliable partner with which to keep up with the sector.
"The choice of machines was a long and difficult process. We visited more than 20 plants in Europe to understand what was the best technology for us and after really understanding what we wanted we chose TUROMAS."
The installation process has been exceptional. People have come from Spain all the way to Argentina and, without a doubt, we have felt very comfortable with the team at all times.
It has been a first class installation, with quality machinery and a really valuable implementation. Our production expectations are very high and we are working collaboratively between Üveg and TUROMAS to perfect every detail and make sure the machinery is running at full capacity.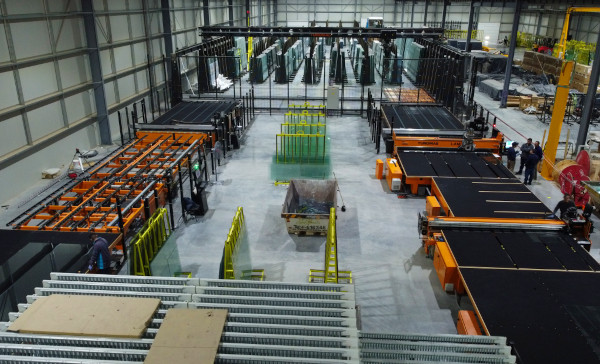 The machines installed by the Argentinian manufacturer consist of an intelligent glass storage system – LA-06, which has a double supply system for cutting by means of two MAM-06 tilting tables. The loader has a grid equipped with high precision and high power vacuum suction cups, designed to hold and transport glass panels safely. These machines feature advanced control technology, offering remarkable speed and precision that significantly reduces loading time and effectively increases productivity.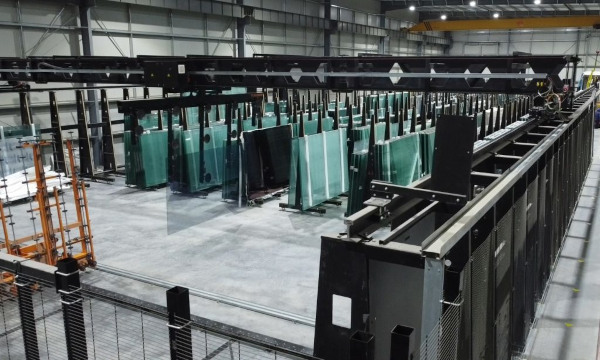 Together with the LA-06 warehouse, an external SG-06 automatic remnant warehouse has been installed, which allows remnants to be stored without the risk of damage, knowing their exact location, their measurements and the type of glass for later use in optimisations.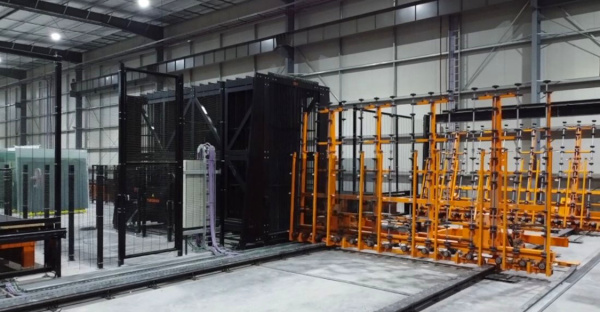 The TUROMAS software has also been implemented with the StockGlass tools, which simplifies inventory management by collecting stock information in automated warehouses. And LinkGlass, which automates the production sequence, eliminating operator intervention in work order selection and load scheduling.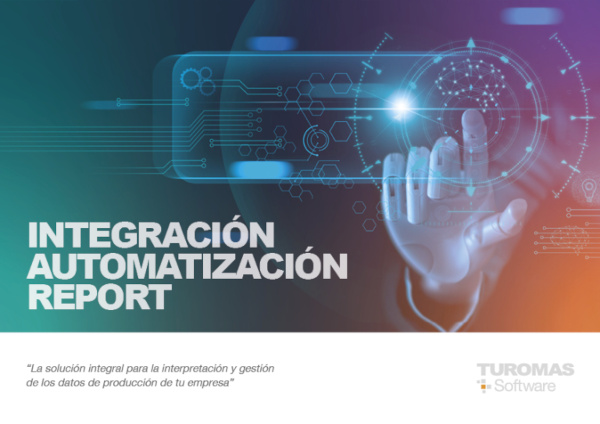 Two automatic lines
For the glass cutting process, two automatic lines have been installed.
The first is a complete RUBI 516C float cutting line, equipped with linear motors and TX-6A automatic cut-off saw. The automatic cross-cutting system cuts the cross-cuts ("X" axis) by means of the combined action of a lower longitudinal breaking slide and the punctual upper clamping of the workpiece. It manages to maintain high edge quality at a constant rate to ensure a continuous flow of glass on the cutting line.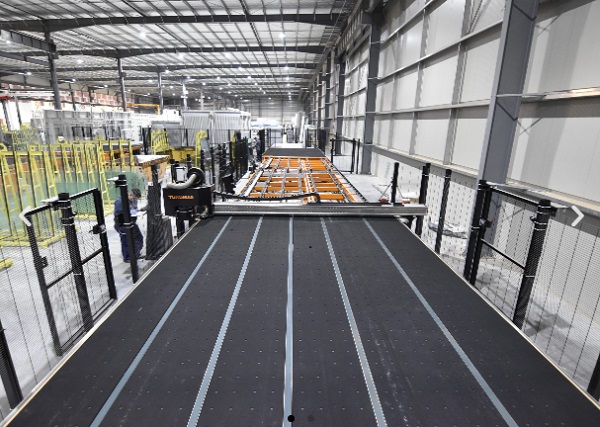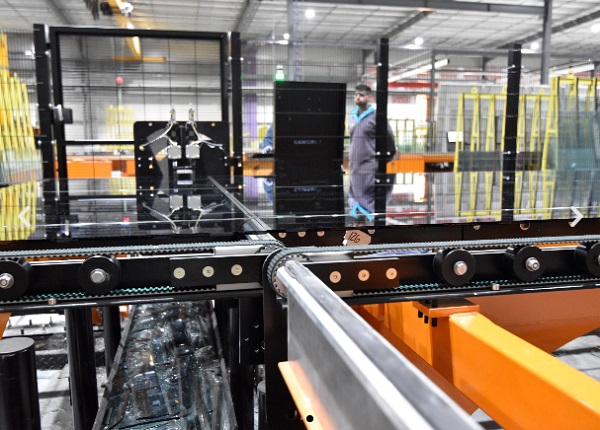 In addition to this line, TUROMAS Cutting TV, the application that provides automatic visualisation of optimisations, has been added. At a glance, the operator has access to all the information needed for the cutting process. The screen shows parts, remnants and the processes required for each optimisation. It automates the process, avoiding the use of paper, and allows the operator to customise fields and adjust parameters such as minimum remnant size and weight limit.
The second is a mixed LAM 504TX line for monolithic and laminated glass, which includes a second synchronised cutting bridge – LAM 304. The line incorporates a specific TUROMAS Splitter software that allows balancing and distributing the transversals automatically according to the specific needs of each optimisation, helping the operator in the decision making process.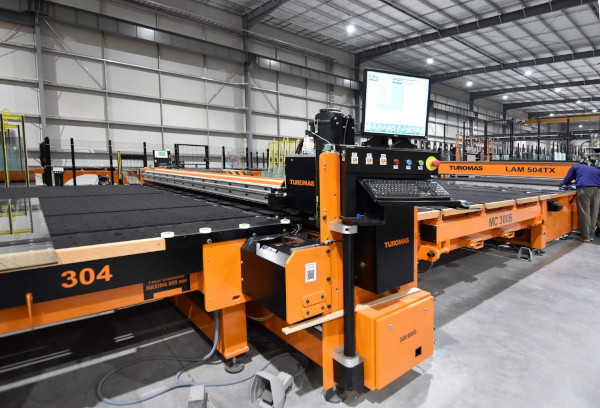 These technological solutions guarantee an efficient and precise process in glass cutting, making it possible to make the best use of resources and achieve high quality results.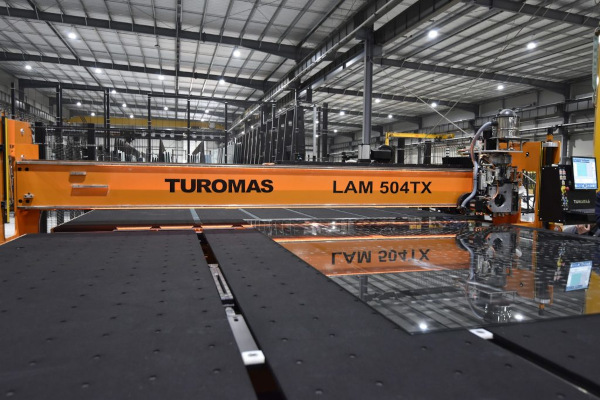 Üveg has transcended local sales and expanded its export reach, competing successfully with established companies in Chile, Brazil, Colombia, Mexico and Spain.
"Thanks to the investment we have made and the team we are building, we have been able to sell important projects that are being planned for the end of 2022 to the beginning of 2023, so we are very happy to be able to make the projection of our plant in important projects in Argentina and in the region a reality."
Santiago Ürményi, Co-founder of Üveg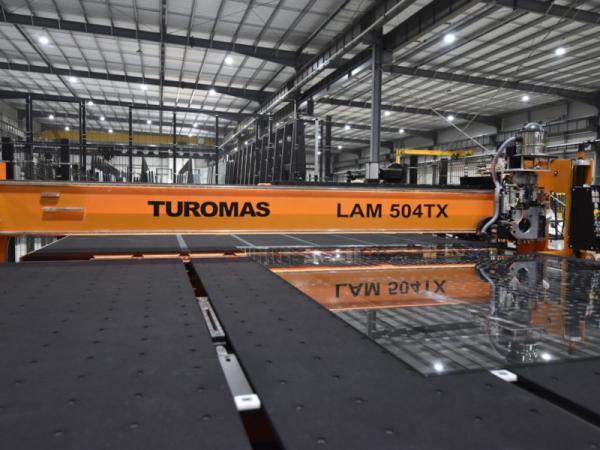 600
450
Turomas
2023-06-28T10:30:00
TUROMAS supplies its equipment to Üveg
glassonweb.com