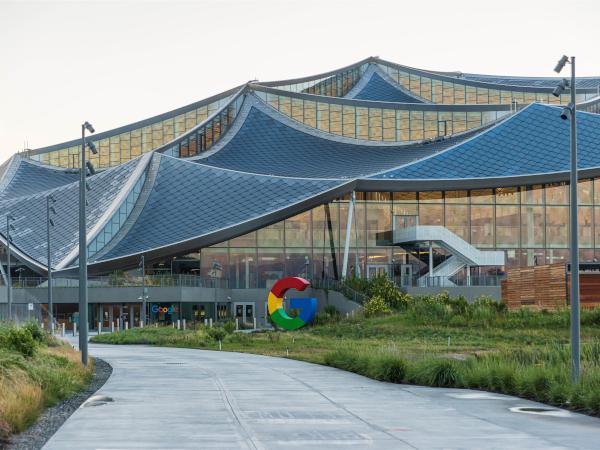 Tvitec technology present in Google's new campus
TECGLASS provides digital printing solutions for bird-friendly glass applications with a wide variety of patterns ready-to-go for different uses, such as spandrels, laminated glass, curved glass and Insulated glass units.
TVITEC - one of the largest high-performance glass processors in Europe - recently has supplied the glass to the stunning project "Bay View Google Campus". Tvitec manufactured more than 20.000 metres of glass for this building envelope, primarily highly sustainable double glazing where bird-friendly glass is playing a relevant role in the construction's requirements of the building. Pattern designs digitally printed in Google's new headquarters facade, have been conceived based on the compliance with two primary objectives; reflecting Google's corporate image with printed patterns on glass which can be easily associated to the Californian corporation, and simultaneously fulfilling with bird-friendly glass regulations required for this astronomic project where the decorated glass is the absolute protagonist.
TECGLASS, thanks to the development and infinite possibilities offered by its unique digital printing technology, ensures perfect visibility for bird safety while maintaining an aesthetic of transparency glass for the human eyes, without renouncing the added value and aesthetic of digitally printed glass by means of the application of ceramic frit patters applied directly onto glass. The perfect balance and combination between last technological trends for the world of decorated glass, allows birds to keep away from the collisions ensuring the final purpose for which the glass has been conceived for this particular project. Printing technology nowadays, provides manufacturers with an extend flexibility and versatility in terms of colours and patterns to be applied, whatever the nature of the project is.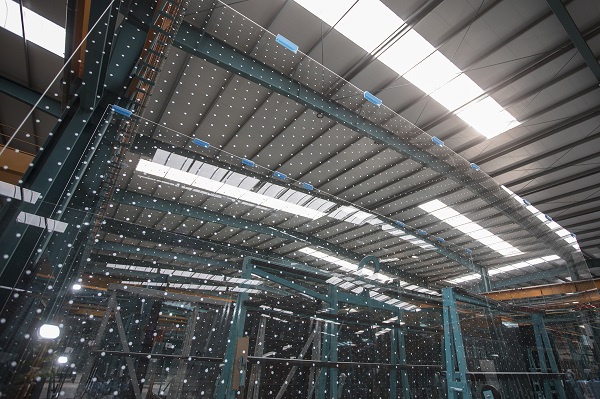 By virtue of the extremely high durability and chemical resistance of Tecglass "Jetver Inks" range - suitable for the most demanded applications like Surface 1 and direct application onto low-e glass - Tecglass ceramic inks and patters are an ideal solution for bird-friendly glass application, significantly reducing reflection and glare, providing a visual barrier for the birds to detect the panel and avoid las unfortunate collisions.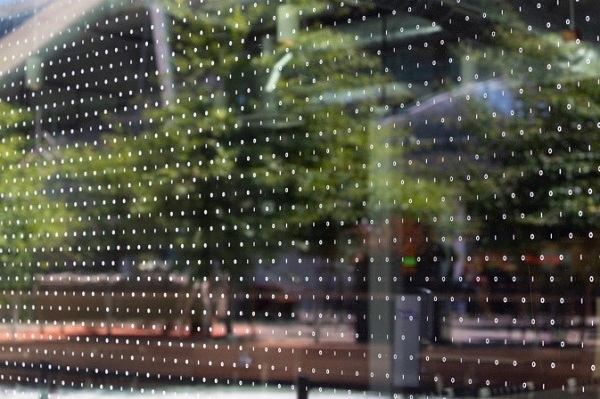 Moreover, with inherent digital printing advantages, a more complex design patterns are available by manufacturers when creating and proposing their own design projects for de bird-friendly glass applications, while adhering to the standardized guidelines of the "2x4 rule" which has been proven to significantly reduce the number of bird collisions.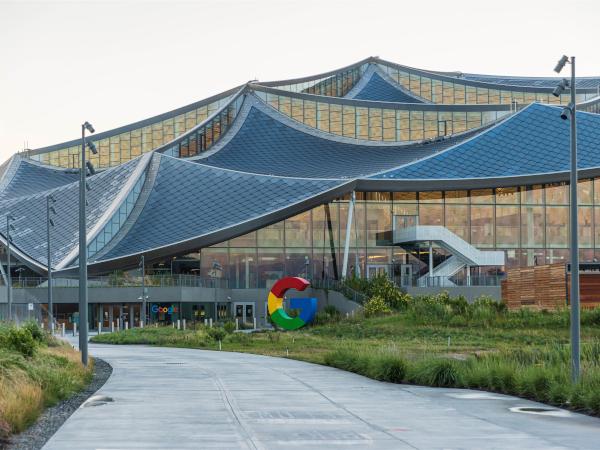 600
450
Tecglass
2023-01-18T05:00:00
Tecglass provides the perfect solution for bird-friendly glass applications
glassonweb.com