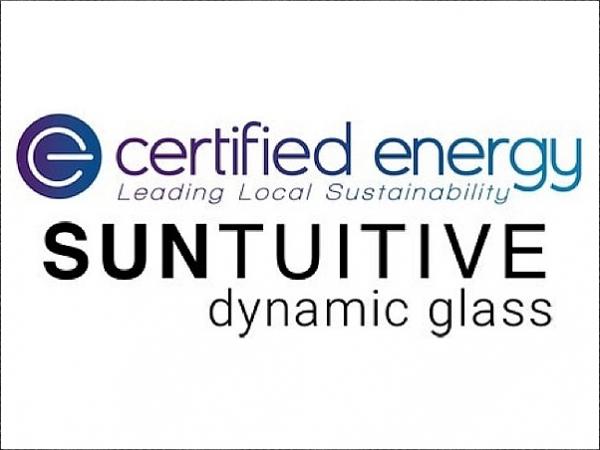 Photo source
suntuitiveglass.com
Suntuitive® Dynamic Glass is pleased to announce that it is partnering with leading Australian consultancy firm Certified Energy to represent the Suntuitive product line in Australia.
Certified Energy features a passionate group of experienced consultants, architects, and engineers who are motivated to bring sustainable technology to the marketplace.
"We are thrilled to be working with Certified Energy, Jamie Bonnefin, and his incredible and talented team," said Jim Gresehover, Vice President International Development for Suntuitive. "They have an impeccable reputation in the Australian design community and their ideals and goals with regards to sustainability line up perfectly with ours."
Certified Energy focuses on delivering innovative sustainable solutions aimed at reducing material cost, increasing property values and providing healthier environments for occupants. In 2019 they plan to present a significant number of architect "Lunch & Learn" seminars, as well as full advancement of the Suntuitive line in the Australian green space at Green Star, NatHERS, and Naber.
"We are very selective in the products and materials that we represent and Suntuitive has met our standards completely," said Jamie Bonnefin, Director of Certified of Certified Energy. "Dynamic Glass technology like Suntuitive can make a significant difference on the energy performance of a building as well as the comfort of those who inhabit the structure. We look forward to educating our community about it all."
Suntuitive Dynamic Glass is the most advanced, yet simplest, dynamic glass technology available. With Suntuitive, architects, building owners, building professionals and homeowners can specify an adaptive glazing system that transitions seamlessly between clear and tinted.
Suntuitive Dynamic Glass works through the use of a thermochromic interlayer that is activated by heat from direct sunlight, causing the window to tint as necessary. The thermochromic elements are embedded in a PVB (polyvinyl butyl) interlayer, which is then laminated between two pieces of glass. This laminate is then incorporated into the final product, a dynamic insulated glass unit (dIGU). There is no electricity used to make this resilient product work and the window unit installs in the same way a traditional unit does.
For more information on Certified Energy: https://www.certifiedenergy.com.au/
For more information on Suntuitive: https://suntuitiveglass.com/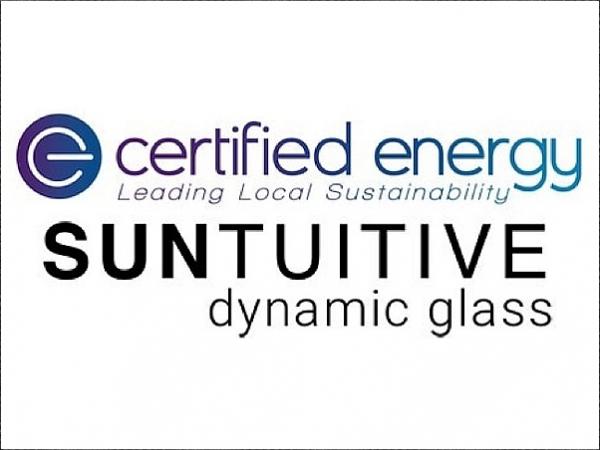 600
450
Pleotint/Suntuitive
2019-03-13T10:30:00
Suntuitive® Dynamic Glass and Certified Energy Connect on Representation
glassonweb.com