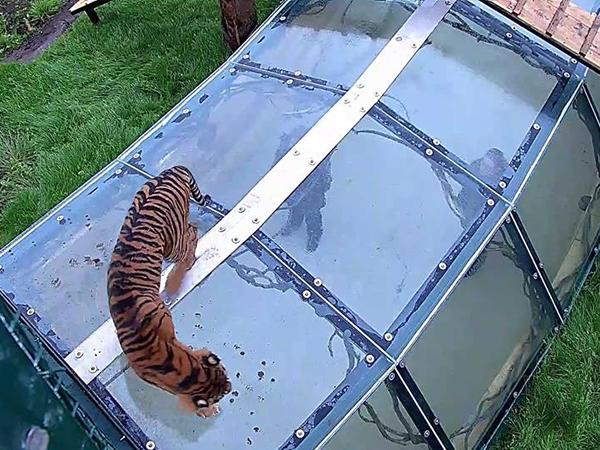 Photo source
www.tuffxglass.co.uk
Tuff X have recently supplied 35.5mm Toughened Laminate glass to Edinburgh Zoo.
The Zoo decided to create a Tiger Exhibit in which spectators would be able to walk through the Tigers den via a glass tunnel.
This would give them a 'live' experience to be able to view the Tigers in their home and natural surroundings.
Customers from the Zoo reportedly were having difficulty seeing the Tigers complaining to the Zoo staff as they were hardly ever visible.
With the Tigers being one of the main attractions, it would usually be a disappointing experience for customers who have come to visit the Tigers if they don't want to come out of their habitat. The Zoo has named the attraction 'Tiger Tracks'.
TuffX supplied Approx. 70m2 of 35.5mm toughened laminated glass which is made up of 19mm Toughened Clear laminated to 15mm Toughened Clear.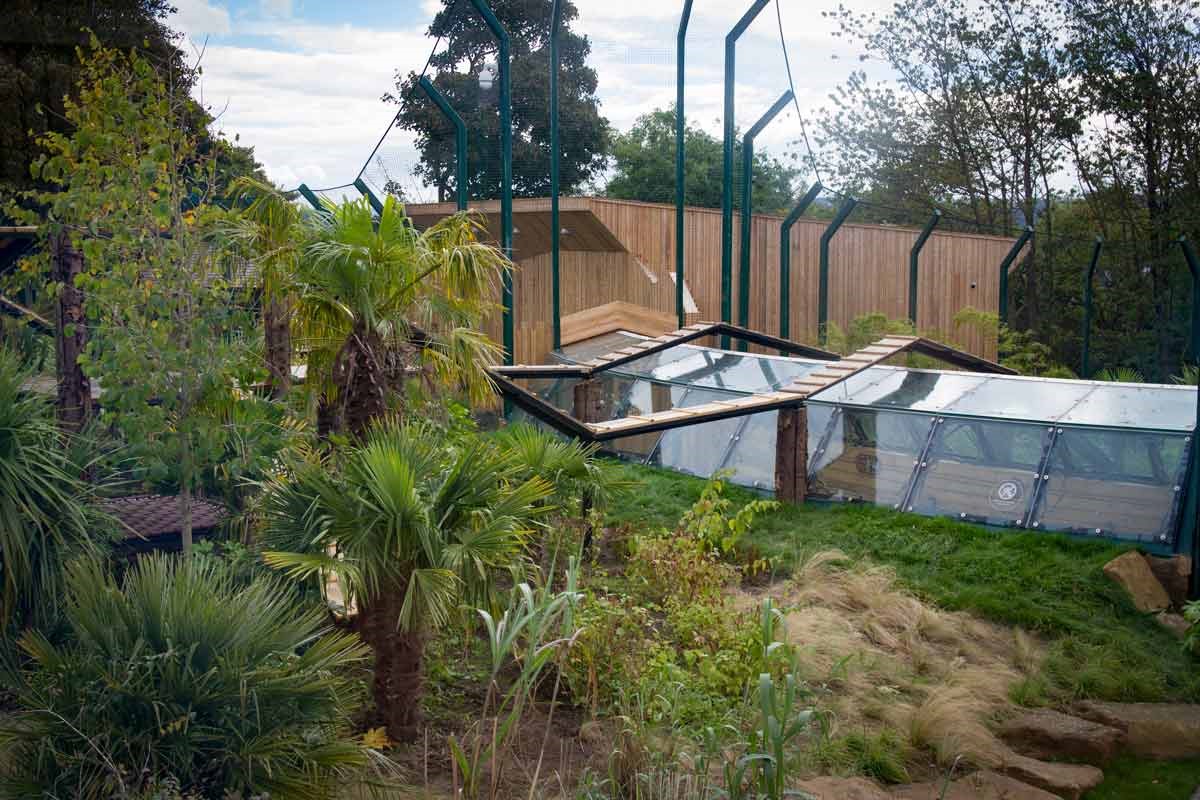 The customer requested a glass of high strength resistance with optimum safety feature, as they had to provide the zoo's safety first and foremost, as well as the animals safety.
They suggested this as it is a type of safety glass that holds together when shattered. In the event of breaking, it is held in place by an interlayer between its two other layers of glass.
TuffX manufacture their toughened laminated and laminated heat strengthened glass in-house on state-of-the-art machinery to meet all current industry standards, they produce the glass up to a Maximum size of 4000mm x 2200mm.
The Zoo reportedly are extremely pleased with the outcome of the 'Tiger Tracks' Barbara Smith, Interim CEO of the Royal Zoological Society of Scotland, said "Jambi and Baginda's new home delivers on welfare, breeding and visitor experience grounds. At three-times the size of our previous Sumaran tiger enclosure, Tiger Tracks will provide a more enriching experience for our animals and greater engagement for our visitors."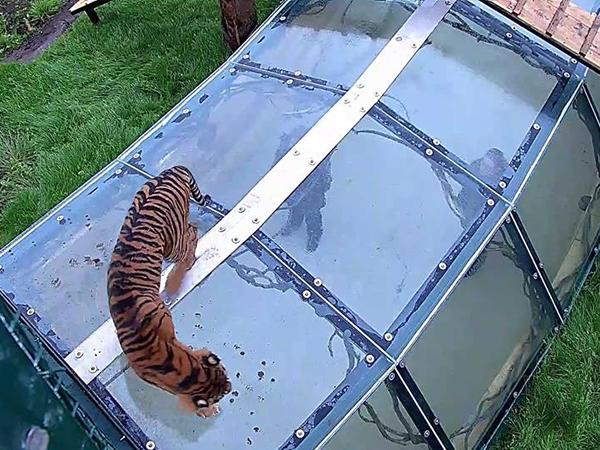 600
450
www.tuffxglass.co.uk
2016-10-19T09:55:00
Roaring success for TuffX Glass
glassonweb.com