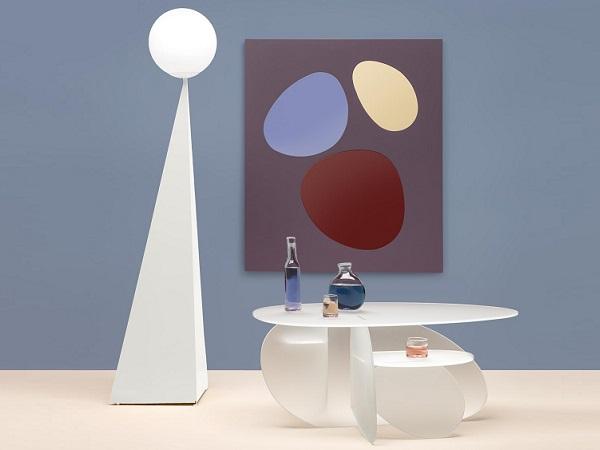 Photo source
www.omnidecor.it
A sublime collaboration between Kiki van Eijk & Joost van Bleiswijk and OmniDecor is officially presented by OmniDecor.lab, in Via Cerva 23 in Milan, during the Fuorisalone 2022.
Pebbles, the new collection by Kiki & Joost for OmniDecor, presents mirrors, a candlestick and a coffee table.
This collection of objects is a clear display of the craftsmanship and experimentation of glass. These qualities have always been a hallmark not only of OmniDecor production, transforming it into a global market leader in frosted, decorated and coloured glass for contemporary architecture, but also of the company's mission itself, which is always ready to promote ideas and design innovative solutions alongside the creativity of architects and designers.
Mirrors
The spontaneity of the imperfect lines hand-drawn by Kiki & Joost brings a sense of the sudden and unforeseen to the mirror, an object which, by its very nature, carries the idea of awareness.
No digital tools were used to make any of the products, in order to maintain imperfection as the ultimate expression of hand-made quality.
The hand-drawn motifs and sketch marks also underline the material's versatility, adding visual depth.
This initial idea resulted in the mirror with shelf, which adapts perfectly to different areas of the home. The two shelves highlight its multifunctional nature: placed at the entrance it can be a handy place for putting keys, while in the bathroom it is ideal for storing beauty products.
This mirror is available with shelves in DecorFlou Design Wire decorated glass, decorated by the designer, or in DecorFlou extra-clear frosted glass.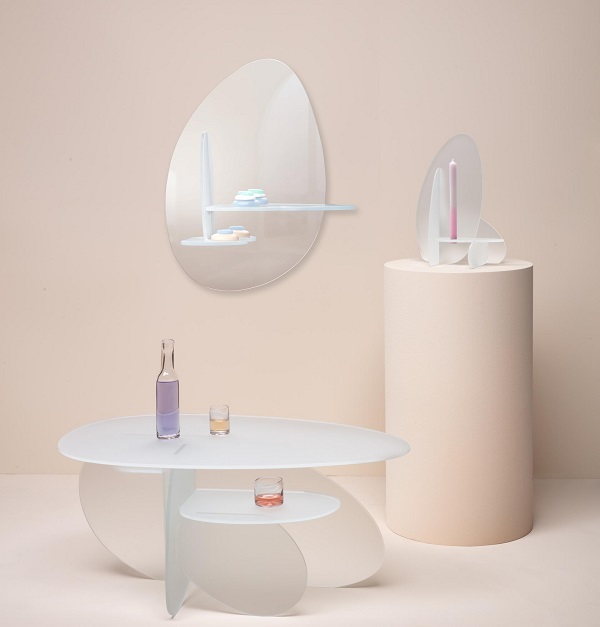 Coffee Table
The coffee table results from the balance between Joost's love of architecture and Kiki's transformative approach to materials.
Created from a combination of clear and semi-clear round surfaces, the coffee table conveys a sense of gracefulness and elegance. The glass becomes almost cloudlike, created using a 3D collage technique.
Kiki and Joost successfully unite the teachings of Russian constructivism with a clear reference to nature and organic forms.
The Coffee Table, with its frosted mesh motif, is produced in DecorFlou frosted glass or in DecorFlou Design Wire decorated glass.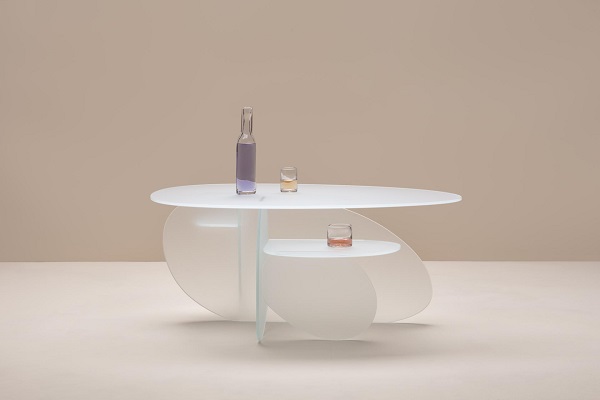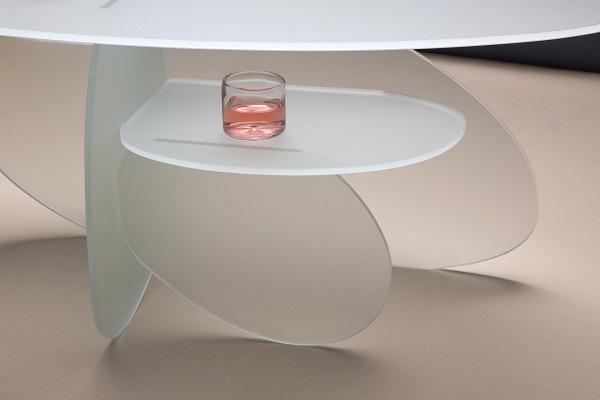 Candlestick
Its structure, conceived as a 3D collage, consists of two semi-transparent sections and recalls the organic forms of found pebbles.
The candlestick is available in a Gold version and in DecorFlou Design extra-clear.
This collection narrates the intersection of the elegance of glass with the skilful craftsmanship of Kiki & Joost's unmistakeable style. The end results are unique objects of glass design which meet a wide variety of tastes and needs.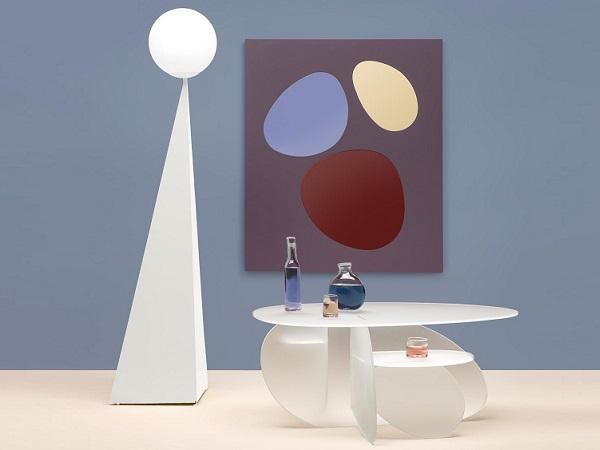 600
450
www.omnidecor.it
2022-06-24T07:30:00
OmniDecor presents "Pebbles" di Kiki & Joost
glassonweb.com