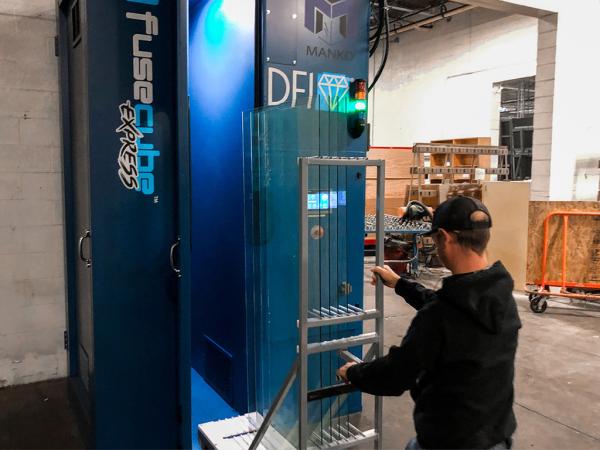 Photo source
dfisolutions.com
Manko adds FuseCube™ Express glass coating machine to remaining fabrication facilities.
Window manufacturer, Manko Window Systems, adds FuseCube™ Express glass coating machine to remaining fabrication facilities to treat glass products with Diamon-Fusion® protective coating.
Today, Manko Window Systems, announced that they have upgraded their two remaining (2) manufacturing locations in Aurora, CO and Des Moines, IA with DFI's FuseCube™ Express glass coating machine. The addition of the fully automated machine at these locations gives Manko the industrial flexibility to offer customers Diamon-Fusion® glass protection on their full line of shower doors and architectural systems, quickly and easily.
"Manko services over 28 states in the Midwest region. Using the automated capabilities of the FuseCube™ Express to treat our glass will allow us to keep our commitment on overall product quality, on-time delivery, and shortened lead times." – Kevin Bahner, National Sales Manager
Different than other protective coating applications, DFI's FuseCube™ Express utilizes a proprietary chemical vapor deposition (CVD) process, that fuses the coating into the glass. This application process provides superior protection, transforming ordinary glass into a high-performing, water-repellent surface. The patented coating comes with a lifetime warranty on residential surfaces and a 15-year warranty on commercial surfaces.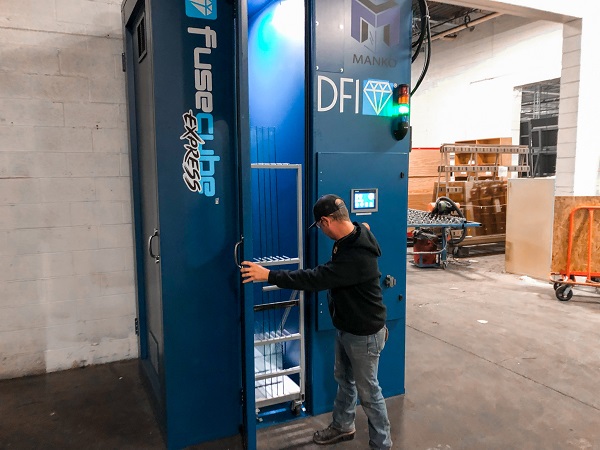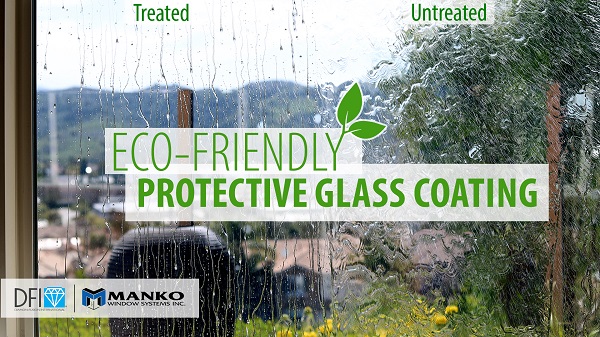 The easy-to-clean coating is an ideal solution for architects, glaziers, and designers looking to enhance their glass surfaces – keeping the glass cleaner for longer. And now, machine-applied through the FuseCube™ Express, Manko ensures their customers will receive uniform coverage, double-sided application, and the best glass protection possible.
"Low-maintenance glass is becoming a growing trend today on architectural systems and shower doors. At the same time, sustainability and products that contribute to LEED points are becoming widely used. Diamon-Fusion® checks all those boxes, allowing Manko to provide customers with unique, value-added benefits not only on their glass, but for their overall business plan." – Kevin Bahner, National Sales Manager
Diamon-Fusion® was the first hydrophobic coating approved by the United States Green Building Council to contribute to LEED points in: Sustain Sites, Energy and Atmosphere, Indoor Environmental Quality, and Material and Resources. DFI has also published Health Product Declarations (HPD's) that are available on the HPD Public Repository.
"Manko's decision to streamline Diamon-Fusion® coating process throughout all their plants in the U.S. clearly provides another testament of growth through added-value glass protection and unique industrial flexibility with the FuseCube™ Express." – Guillermo Seta, VP of Business Development
For more information about Manko Window Systems or Diamon-Fusion International, please visit http://mankowindows.com/ or https://www.dfisolutions.com/, respectively.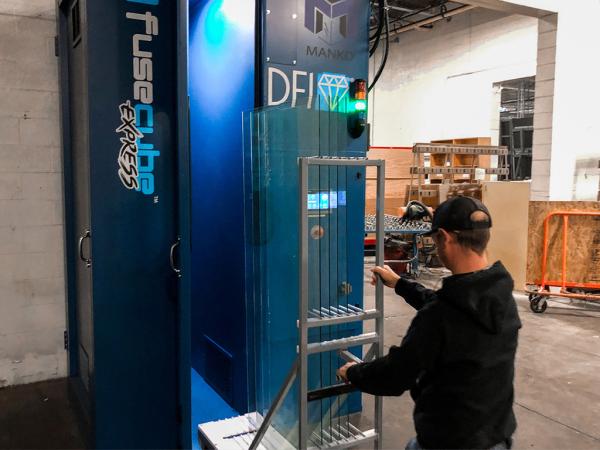 600
450
dfisolutions.com
2021-10-28T11:00:00
Manko Upgrades All Three Manufacturing Plants with DFI Glass Coating Machinery
glassonweb.com