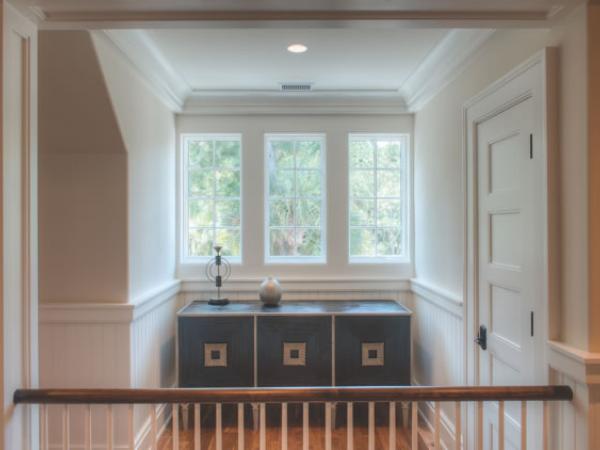 Every year, summer signals the arrival of hurricane season across the Southeast and East Coast. Unpredictable and powerfully destructive, these weather systems can wreak havoc on countless homes and buildings in a matter of hours, as well as lead to emotional trauma for residents.
During one of these intense storms, a home's windows are at risk from windborne debris, which can cause extensive damage to the interior living spaces due to water and wind.In addition to the emotional and psychological impact these storms can have on individuals, the financial cost to repair and restore damaged homes is in the billions every year, according to the National Oceanic & Atmospheric Administration.
However, preventive steps taken today can help protect homes and families from this traumatic experience.
"We are constantly working to develop products that help protect the homes of our customers from whatever Mother Nature can produce," said Jim Parello, Vice President of Marketing for JELD-WEN.
"While we recommend that homeowners always follow instructions from local agencies regarding safety, our windows featuring ImpactGardTM glass help homeowners remain assured that their windows will work hard to protect the home during storms."
New option for storm protection
JELD-WEN's best-selling Siteline® wood windows are now available with ImpactGard glass.
These windows are designed to provide up to Wind Zone 3-level protection (up to 130 mph), from windborne debris impacts during hurricanes common from Texas and the Gulf Coast, all the way north to New England.
Coupled with the company's proprietary AuraLast® wood, these windows represent best-in-class performance without compromising on design aesthetics.
ImpactGard glass features laminated glass technology with the glazing on the outside of the window so that, in the event of breakage, most of the broken glass adheres to the protective inner layer or falls to the outside of the home.
One unobtrusive, small clip on each side of the rail enables the use of ImpactGard glass, which takes the brute force of storms and diffuses it into the frame and wall. Because the clip is inconspicuous, the look is simply beautiful rather than fortress-like.
"JELD-WEN® windows and doors provide durable options for homeowners who need extreme weather solutions," added Parello. "We are committed to developing windows that blend a beautiful design with durable construction so homeowners can enjoy a gorgeous view year-round without worrying about the impact of storm season."
JELD-WEN offers a full line of windows and patio doors with ImpactGard glass and other options designed to meet a wide variety of building codes, features, budgets and warranty considerations.
JELD-WEN windows with ImpactGard glass are available throughout the Eastern Seaboard and along the Gulf Coast in the United States and come with a robust warranty.*
For more information on JELD-WEN products or how to help safeguard a home during storm season, please visit jeld-wen.com.
About JELD-WEN
JELD-WEN — one of the world's largest manufacturers of doors and windows — operates in 25 countries with 113 manufacturing facilities located primarily in North America, Europe and Australia.
Headquartered in Charlotte, North Carolina, the company designs, produces and distributes an extensive range of interior and exterior doors, wood, vinyl and aluminum windows and related products for use in the new construction and repair and remodeling of residential homes and non-residential buildings.
JELD-WEN's full breadth of products has earned numerous awards and endorsements for dependability, innovation and excellence — providing solutions that deliver exceptional value for builders, architects and homeowners around the world.
JELD-WEN is a recognized leader in manufacturing energy-efficient products and has been an ENERGY STAR® Partner since 1998. For more information about JELD-WEN or to find a dealer, visit jeld-wen.com.
*For warranty information, please visit jeld-wen.com.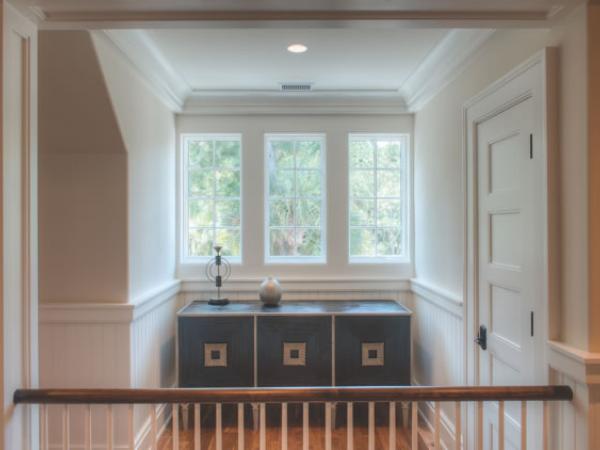 600
450
www.jeld-wen.com
2016-08-04T13:00:00
JELD-WEN Introduces Siteline® Coastal Wood Windows with ImpactGardTM
glassonweb.com