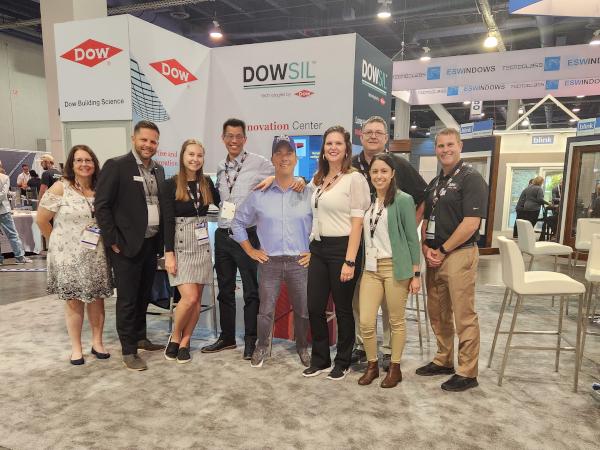 Photo source
Patrick Elmore, Infinite Recycled Technologies
DOWSIL™ Branded technologies improve efficiency, aesthetics, and durability
Last week, Dow displayed their high performance silicone sealants for window and door manufacturing at GlassBuild America 2022 hosted by the National Glass Association (NGA). Visitors had the opportunity to discover Dow's energy-efficient solutions that advance applications for window and door fabrication, structural and protective glazing, weatherproofing, insulating glass, and building materials protection.
"As the world's largest construction silicone provider and global leader in silicone innovation, our technical expertise is unmatched in helping manufacturers develop the next generation of durable, sustainable windows and doors," said Jessica Mijal, Marketing Manager for Façade Systems at Dow. "By combining our advanced materials science capabilities with the design ingenuity of our customers, we are bringing a whole new approach to creating the built environment of tomorrow."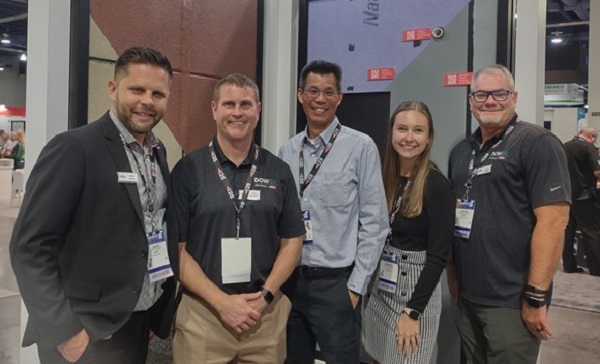 Featured Innovations
Dow showcased its broad chemistry portfolio and spotlight technology solutions that address key needs across window and door applications including:
DOWSIL™ 3363 Insulating Glass Sealant, which supports economical joint sizes in highly demanding insulating glass applications such as high wind in tall buildings, hurricane loads, cold-bent glass, or high impact loads.
DOWSIL™ 375 Construction & Glass Embedding, which enables the installation of glass balustrade systems without frames in a variety of interior and exterior glass wall embedding applications.
World's first Carbon-Neutral Silicone Service for Building Facades, a service that represents a significant milestone in Dow's sustainability journey and is available for structural glazing, insulating glass, and weather sealing for high performance facades globally. 
Inspire the Futurescape with DOWSIL™ Sealants
On Wednesday, October 19, Stanley Yee, Global Building Design and Construction Scientist at Dow, presented on the GlassBuild Main Stage, a "TED Talk" inspired session on how to redefine the built environment of tomorrow by addressing key energy efficiency and sustainability challenges through Dow's wide range of innovative silicone technologies including our new Dow Carbon-Neutral Silicone Service for Building Facades.
In addition, Dow's Building Innovation and Collaboration Center capabilities were featured at the company's booth.
For more information on Dow's innovations and established performance-enhancing technologies for building facades, visit Building Science Connect to navigate an interactive online portal to easily access Dow's product catalogue.
Dow Building Science is focused on smart science for a sustainable future. Learn more at dow.com/dowbuildingscience.
Photo: ''Flatrick and the Dow group'' courtesy of Patrick Elmore, Infinite Recycled Technologies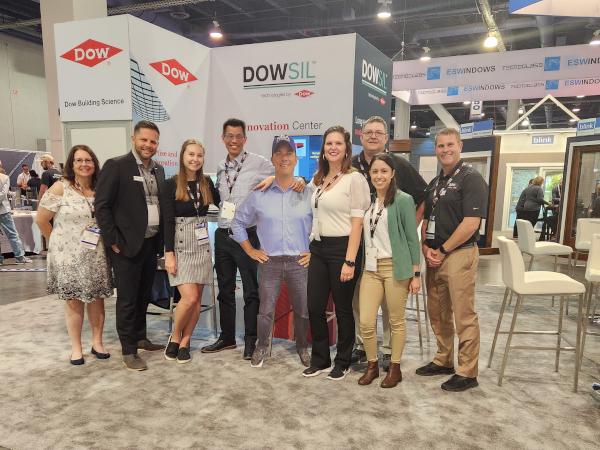 600
450
Dow
2022-10-26T11:30:00
Dow highlighted proven performance at GlassBuild America 2022
glassonweb.com