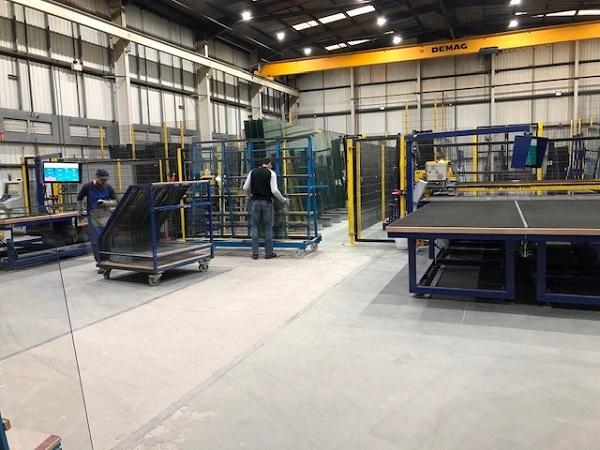 Cwmtillery Glass has once again bolstered its production facilities with the installation of another HEGLA Optimax cutting table.
The system incorporates laser technology and two loading systems that include a double sided loader as well as a shuttle loader, which can provide the double sided loader with many more types of glass. 
As an investment, this will allow the company to further increase cutting capabilities, increase efficiency and work in conjunction with other equipment already installed.  Laser technology allows Cwmtillery Glass to provide customers with a broader product range in a far shorter timescale and in a much more controlled way.  
This expansion phase is part of Cwmtillery Glass' management continuing investment in the company. By upgrading equipment this will ensure that there is more quality control which will help to drive efficiencies and improve productivity.  As the company will be celebrating its 25 year anniversary next year, this is testament to the drive and commitment of the team to provide consistently top quality products for customers.  
With demand increasing for various types of glass from the company's range, made Managing Director Paul Hayward, want to simplify production methods. Subsequently, flow-through and output on the production floor have increased considerably, with staff now deployed elsewhere to better use their technical expertise.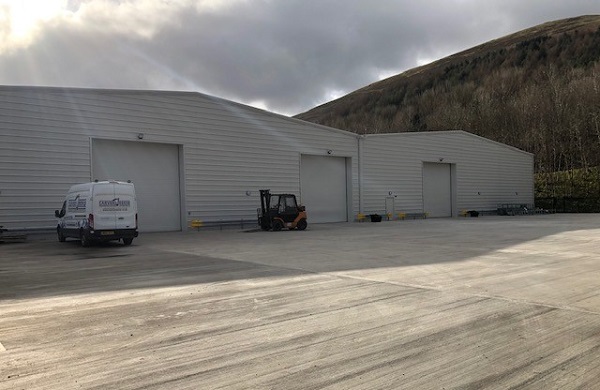 A new 20,0000 sq,ft extension to the CGC production facility has ensured that new equipment including a furnace will enable the company to improve and extend its manufacturing capabilities. The HEGLA team's understanding of the market together with vast experience has ensured that the right products could easily fit into this facility.  Long-term efficiency was crucial for this installation with the Optimax enabling larger batch sizes to be cut more quickly and the laser technology simplifying the whole production process in combination with the shuttle loader.  
The initial CAD drawings demonstrated how the Optimax could be incorporated into the Cwmtillery facility. Therefore, when the machines were delivered and installed, manufacturing was not disrupted, with downtime minimized. The two machines from HEGLA now replace three machines that were previously cutting their requirements, the combination of laser marking system in combination with automatic changing of multiple glass types cannot be underestimated.  
The highly advanced cutting and loading systems installed provide greater health and safety guarantees as the machines are fully fenced to current standards and electro mechanically interlocked.  The loader is sequenced fully automatically with the cutting table via a cutting code. This guarantees that glass quality is improved with fewer scratches made during production with less handling.
A fully tailored design was provided by the HEGLA engineering team with the assembly process considered 'perfect' by Paul Hayward. 
Cwmtillery Glass' portfolio incorporates high quality processed glass units which are supplied to the domestic sector nationally.
Positive Results
The reliability of the HEGLA brand has already proved itself and had a very positive impact on the company. Cwmtillery further automated its methods and the company has achieved excellent results on the back of this.
Paul comments "It is absolutely vital that we can get orders right and to get that done quickly, which can only be achieved on dependable machinery. This latest installation has brought numerous real time saving benefits and the after sales care from the engineering team is superb. They leave nothing to chance.
Since installation the HEGLA equipment has proved its worth many times over."
Confident Customer Care
For Cwmtillery Glass, customer care is imperative and with quality engineering interwoven into the business, to ensure that standards remain at their highest. 
Steve Goble, Managing Director at HEGLA UK, comments, "The quality of our engineering standards are reflected at Cwmtillery Glass - helping customers achieve optimum results will always be our priority.
We look forward to a long, continuing working relationship with Cwmtillery Glass."
For more information on the HEGLA range including the Optimax, laser technology and the new Tai Fin range of furnaces, please call 01908 261933.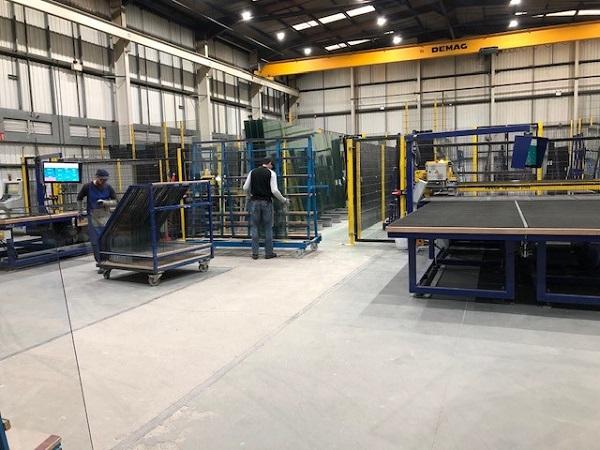 600
450
Hegla UK
2020-03-12T11:41:08
Cwmtillery makes further investments in Hegla
glassonweb.com