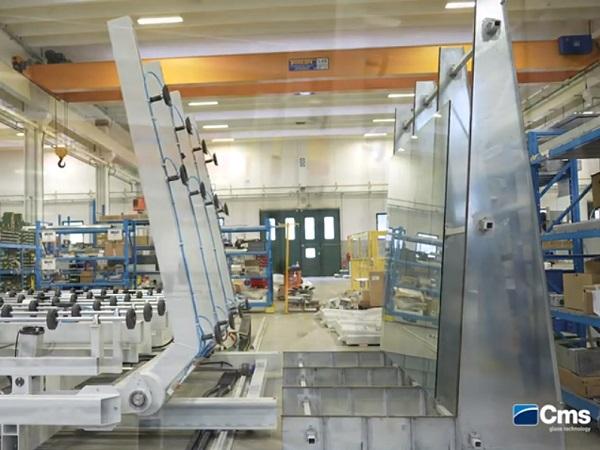 CMS's runner line is available in two sizes: half Jumbo and Jumbo.
A fully automated cutting line involves the glass sheets being picked up from racks, cutting them to size and lastly the break-out. Depending on the final sizes of the glass to be unloaded, the line can be overseen by a single operator.

CMS's runner line is available in two sizes: half Jumbo and Jumbo.

One of the main features of this line is its versatility: it allows glass of different sizes to be loaded, from a minimum of 1 to a maximum of 8 racks. The line can be configured to suit the client's demands and if more are required, that's not a problem. Custom configurations can be accommodated.

The CMS LD loader automatically picks up the sheets from the racks and conveys them horizontally to the cutting table.

The cutting sequence is optimized by the runner line, performing both straight and shaped cuts. There is also the option for "on the go" automatic tool change between one cut and another, thanks to the CMS' special Z-carriage with 4 cutting heads.

Lastly, the runner line automatically transfers the sheets to the TR break-out table where the operator can use break-out bars to separate the cut glass and unload it.

So, a single operator can oversee a fully automated line with as many as 24 possible configurations depending on the size of the glass and number of racks.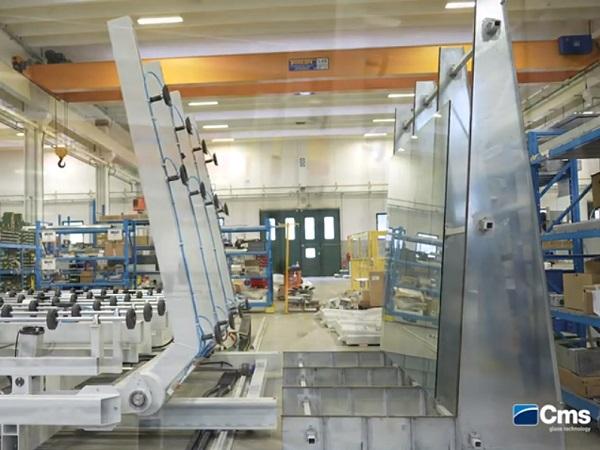 600
450
CMS SpA
2022-06-14T05:00:00
CMS: Find out how just one operator can oversee an entire cutting line
glassonweb.com