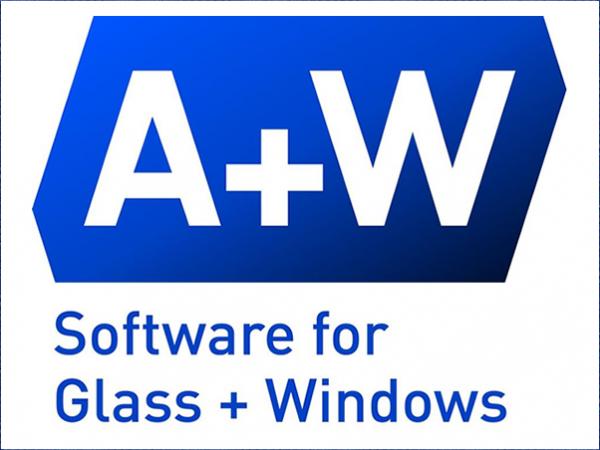 Transform data into insights that are worth some money!
Are you simply overwhelmed by the flood of data at your company? Do you despair when trying to combine, analyze, and visualize important data from a wide variety of sources in order to make the right decisions? And this across several locations?
Today, glass processors and insulated glass manufacturers accumulate an abundance of information each day. The sources are frequently not compatible with one another, which makes evaluation complicated and time-consuming; the ERP system is both a data source and production software. 
Even the integration of the data presents an enormous challenge. You need an intelligent and effective tool in order to be able to examine and and analyze sales and complaint statistics, breakage evaluations and machine times – all of this possibly from different sites – in a consistent environment.
A+W Analytics  (powered by QLIK®), is state-of-the-art Business Intelligence* (BI) software with a user interface that is designed so that it is ideally suited for use on mobile devices and tablets; each element displayed becomes an interactive filter with just a click.
In the future, you can combine data from "everywhere" on a reliable platform and generate interactive data analyses. You will gain critical insights faster than ever and create meaningful reports and dashboards with impressive diagrams and graphics.
Your mobile BI tool
A+W Analytics (powered by QLIK®) was designed for mobile use. Whether in the office or on the road, you can always gain new insights, work easily with others, and take measures immediately. In addition, you can create new evaluations on your mobile device with just a few simple steps. You will see all changes displayed graphically right away.
Become data-driven and therefore more successful
Use these evaluations to make operative improvements and as the basis for making business decisions, whether with regard to prices, products or investments in new machines and tools. Your analyses will allow you to adapt to changing market conditions faster and to act in goal-oriented, focused fashion. Become a data-driven company with A+W Analytics (powered by QLIK®)!
Your benefits:
Statistical evaluations based on A+W ERP and PPS databases
 
Display of key figures on an adjustable graphic user interface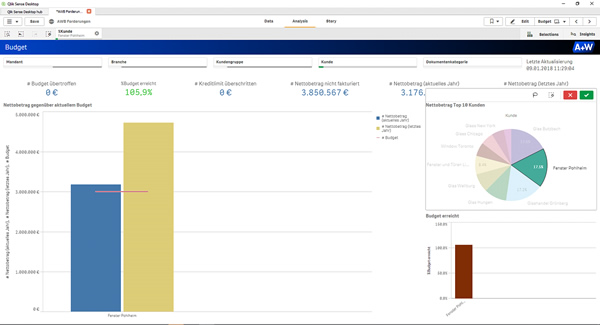 Completely web-based – display the data on desktop PCs, tablets or smartphones
 
Use pre-defined A+W reports and create your own reports flexibly – even without a connection to your A+W applications and their databases
 
Full control over all aspects of the analysis, data and rights management
 
Expandable at any time
 
Little training effort
 
*Business Intelligence software serves to aggregate and analyze data from a wide variety of sources and to display business-critical information that helps the company management, individual managers, and other end users at the company make sound business decisions.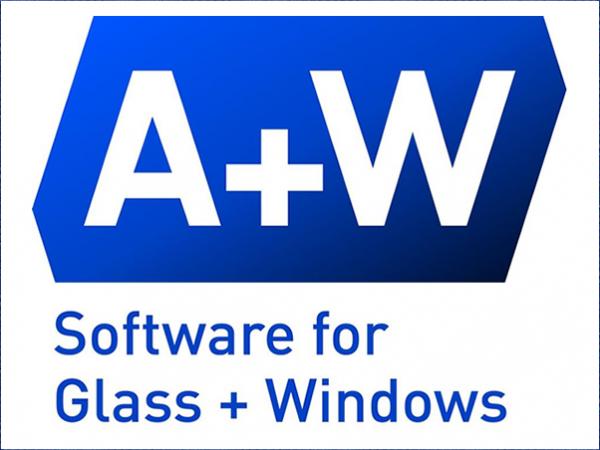 600
450
www.a-w.com
2020-06-24T06:00:00
A+W Analytics (powered by QLIK®)
glassonweb.com