UV fading is quite common in highly glazed areas and can affect many aspects of the interior of your home including furniture and flooring.
This fading is mainly caused by UV rays penetrating through the glass which are responsible for 40% of the fading process. Fading can also be caused by heat and visible light coming into the home as well.
There are a couple of ways to prevent UV fading from occurring that are available to you. Anti-fade and UV protection films can block up to 99% of these rays, with some films being able to block up to 99.9%. This option is available for application after the windows have been installed.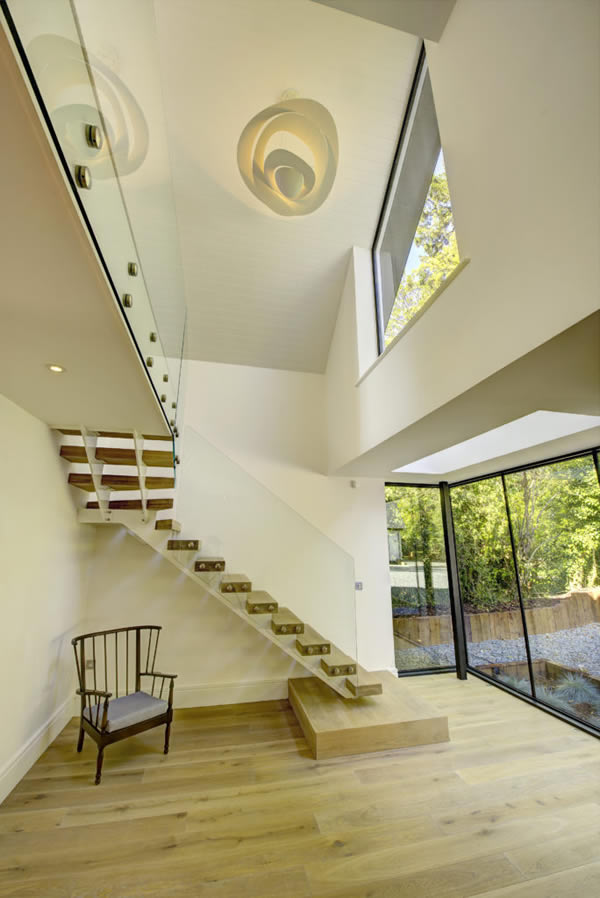 However, if you are thinking about renovating or building a new home then the best way to prevent UV fading is to make sure your windows and doors have PVB or SGP interlayers within the glass.
PVB (Polyvinyl butyral) is a laminate used to provide strength, toughness, optical clarity and flexibility to glass. SGP Interlayers are a stronger, Ionoplast based interlayer that can be used to create stronger architectural glass constructions and offer the same level of UV protection as a PVB interlayer.
Interlayers are used to create laminated glass which is commonly used in architecture as it contains a protective interlayer which is bonded between two panels of glass.
This bonding process takes place under heat and pressure allowing the interlayer to become clear and to help bind the two panels together. Once the two panels of glass have been sealed together, the glass acts as a single unit and looks just like normal glass.
Using a PVB or SGP interlayer within laminated glass for windows can block almost all of the UV radiation, preventing any fading of your interior. These interlayers can also block up to 99.9% of the UV rays that try to pass through the glazing, meaning you are essentially blocking out all UV rays.
IQ Glass use PVB interlayers when creating laminated glass for a number of reasons including acoustic reduction, increase in strength, solar control and most importantly to provide UV fading protection. SGP interlayers tend to be required for external glass balustrades and load bearing glass.