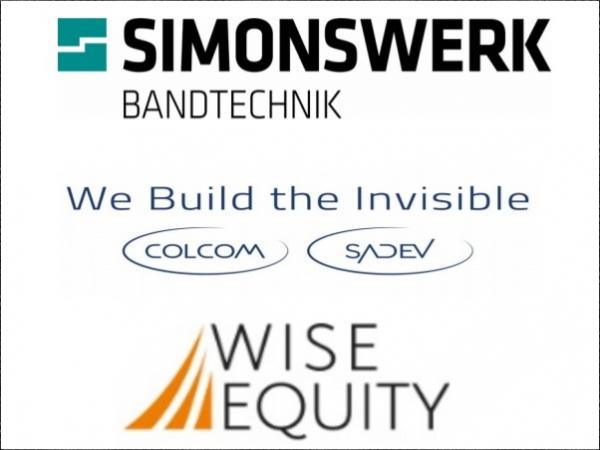 Photo source
www.colcomgroup.it
Wise Equity SGR announces the sale of Colcom Group to Simonswerk GmbH, a leading supplier of high-quality hinges and hinge systems for doors.
Colcom was founded in 1961 by Ezio and Sergio Collio and is based in the Italian town of Nave (Brescia). The business of Colcom Group is related to the development, production and distribution of hinges and fittings for glass doors.
It is a market-leading company in the segment for hydraulic hinges with damping and closing functions. Colcom was acquired by Wise Equity in 2014. As part of the strategic development of the company, the French company Sadev, a producer of fittings for external glass systems such as façades, parapets and balustrades was purchased in 2017.
The Colcom Group employs a total of 135 employees and generated turnover of about 27 million euros in 2018 with sales in more than 50 countries around the world. Colcom has production sites in Nave as well as several international distribution companies (Canada, Spain, Benelux). The French company Sadev is located near Annecy in France and has subsidiaries in Switzerland and the US.
Focused product portfolio expansion
Following the acquisition of a majority stake in Anselmi & C. S.r.l., a producer of concealed hinges for lightweight doors, the takeover of the Colcom Group S.p.A. secures a further major step in expanding the SIMONSWERK product portfolio.
Michael Meier, Managing Director of Simonswerk says "We are continuing the international expansion of Simonswerk. The products and the team of Colcom complement our extensive portfolio of hinges with regard to the segment of glass doors. In addition, Sadev allows us to expand our product range to glass fittings for outdoor use on façades, parapets and balustrades. This segment allows us to get into the important project business at an even earlier stage".
Simonswerk has already enhanced its international orientation in recent years. The company's products are sold in 70 countries and exports accounted for 56% of turnover in the financial year 2018. The acquisition of the Colcom Group is a further step towards expanding the product portfolio for customers and toward developing the company's international presence.
"As an integral part of the renowned Simonswerk Group, Colcom and Sadev are excellently positioned for the future, in order to develop our product portfolio and progress further in serving international sales markets," says Gabriele Basile, who has managed the Colcom Group for the last four years and will continue in his role as CEO.
Since the acquisition by Wise Equity SGR in 2014, Colcom has been developing continuously, and has significantly expanded its turnover, profitability and international presence. Taking into account the strong organic growth as well as the acquisition of Sadev, the group turnover has more than doubled in the last four years.
Luigi Vagnozzi, responsible partner at Wise Equity SGR, with Alessio Riccioni, adds, "We are very proud of how the company has developed in recent years, both organically and as a result of the acquisition of Sadev. We are delighted that our investments over recent years, and in particular the appointment of a new management team and the reorientation of the sales structure, have contributed to this. In this way, we have built a solid foundation on which Colcom can continue its above-average growth also in the future. We very much welcome the acquisition of Colcom by Simonswerk, an internationally renowned company from the field of door hinges."
Integration into the Simonswerk Group
In order to realise its growth opportunities, Simonswerk will continue to invest in the new company, as in all other locations. The planned synergies will not require any personnel cutbacks.
As a very important aspect for Simonswerk the entire management team of Colcom Group will stay on board on a long term basis. "Simonswerk is a responsible traditional family business that feels a particular obligation to its employees and its locations. This understanding will likewise apply to the new colleagues at Colcom and Sadev, who we warmly welcome to Simonswerk" says Michael Meier.
Wise Equity has been advised as legal counsel by Simmons & Simmons with Moira Gamba, Alessandro Bonazzi and Andrea Accornero while Spada Partners with Guido Sazbon and Fabrizio Gnecco acted as tax Advisor.
Simonswerk has been advised by ONEtoONE Corporate Finance, Linklaters, EY, Chair of Machine Tools (WZL, RWTH Aachen) and Arcadis.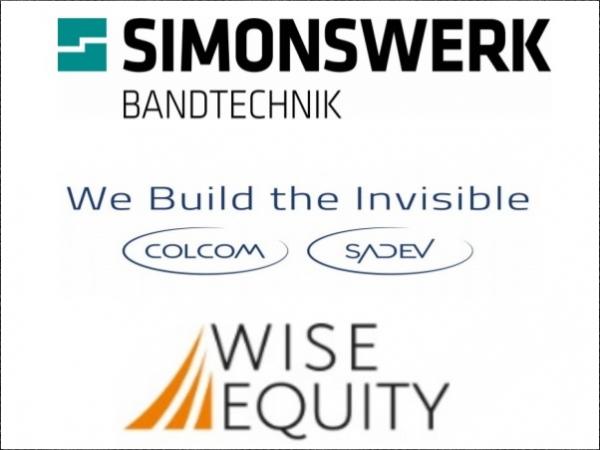 600
450
www.colcomgroup.it
2019-03-18T08:00:00
Wise Equity SGR announces the sale of Colcom Group to Simonswerk
glassonweb.com