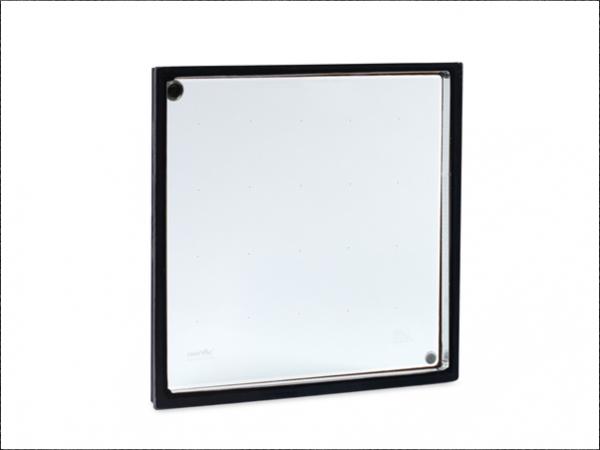 Photo source
www.vitroglazings.com
New capability provides extraordinary R-values
Vitro Architectural Glass (formerly PPG Glass) has announced the launch of VacuMax™ Vacuum Insulating Glass (VIG). VacuMax™ VIG units integrate into traditional and advanced glazing systems to deliver extraordinary R-values and exceptional insulating performance.
This new offering, previously announced in July 2021, is the result of an exclusive rights agreement between Vitro Glass, LandGlass and VIG Technologies that named Vitro the exclusive provider of their high-performance tempered vacuum insulating glass products in North America.
The new 8.3mm tempered VIG units consist of two fully tempered lites of glass separated by a non-leaded metal seal and a vacuum space. The units' slim construction and light weight allow them to be incorporated into virtually any traditional glazing system, window frame or curtainwall application.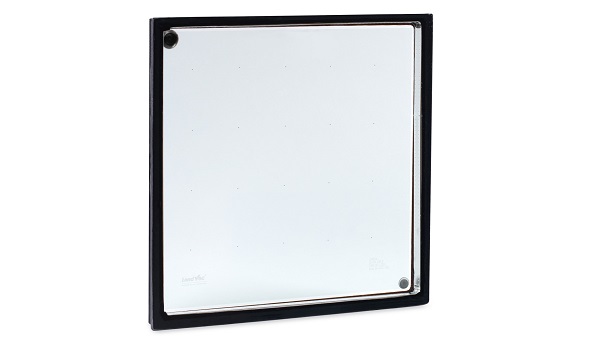 VacuMax™ VIG units can enhance the performance of any insulating glass unit by significantly improving thermal efficiency, delivering insulation performance that is two to four times better than conventional insulating glass and six to 10 times better than standard monolithic glass.
VIG units deliver an R-value of 14, which is closer to the R-value of a traditional wall than glass. Improved R-values in cladding materials are increasingly in demand as building owners and developers face imperative incentives to minimize their environmental impact, from new stringent energy code updates to Net Zero energy goals.
"VacuMax™ VIG enables unprecedented insulating performance and the safety of tempered glass," says Nathan McKenna, marketing and innovation director, Vitro Architectural Glass. "No matter the configuration, a VacuMax™ VIG-enhanced hybrid IGU will elevate the R-value substantially — to the point where the unit performs more like a wall than glass. And because VacuMax™ VIG lites are always tempered, they can be used in virtually any interior or exterior application."
VacuMax™ VIG units are available with Solarban® 60 solar control, low-e coatings by Vitro Glass, which can further enhance the energy efficiency of the IGU.
VIG units can be used alone as a replacement for monolithic glass or as a substitute for the interior lite in a traditional one-inch insulating glass unit (IGU) where it forms a second airspace and creates a hybrid IGU that can achieve an R-value of 16. VIG IGUs also deliver better noise abatement and eliminate condensation. The full range of Solarban® glass coatings and Vitro Glass substrates are available on the non-VIG lites in a hybrid IGU.
"Innovation is about more than just the next high-performance coating or glass substrate," added McKenna. "It's about reimagining how our products work together to deliver real, next-generation sustainability and energy efficiency."
VacuMax™ VIG is always tempered for safety and to ensure consistent performance across indoor and outdoor temperature extremes, which makes the product ideal for exterior glazing applications for any commercial project requiring superior insulating performance, including office buildings, educational institutions, hospitality and healthcare facilities.
VacuMax™ VIG units are available exclusively through the Vitro Certified™ Network of glass fabricators and window manufacturers.
In March, Vitro launched Solarvolt™ building-integrated photovoltaic (BIPV) glass lites. Like VacuMax™ VIG, Solarvolt™ BIPV also can integrate with the company's entire product range.
To learn more about VacuMax™ VIG and other products from Vitro Glass, visit www.vitroglazings.com/products/special-applications/vacumax-vacuum-insulating-glass or call 1-855-VTRO-GLS (887-6457). 
VacuMax™, Solarvolt™ and Vitro Certified™ are trademarks owned by Vitro. Solarban®, Sungate® and Starphire Ultra-Clear® are registered trademarks owned by Vitro.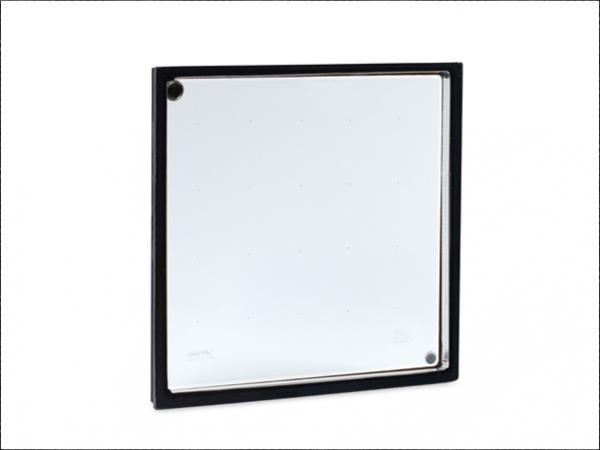 600
450
www.vitroglazings.com
2021-09-07T06:00:00
Vitro Architectural Glass launches VacuMax™ Vacuum Insulating Glass (VIG)
glassonweb.com