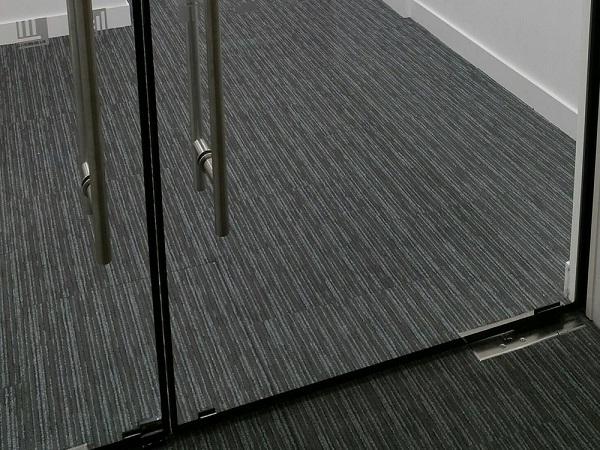 Photo source
glasstecsystems.com
In years gone by, if you'd wanted to install a secure fire-rated glass door you would probably have had to make sacrifices in the areas of design and aesthetics. Fortunately, as we move into the 2020's, this is no longer the case.
Architectural glass design and technologies are advancing at speed. We are now able to develop stunning, aesthetically pleasing solutions that not only pass fire-rating standards but also fulfil on advanced level interior design requirements.
The popularity of glass in commercial and residential interior applications has been growing for many years now, as architects, designers, contractors and consumers alike seek light-filled interiors with sleek design offering the subtle perception of space.
Today's frameless fire-rated glass doors can come with a slim casing around the perimeter of the door to conceal the intumescent seal of the fire-rated glass.
We can now create a modern, frameless look that doesn't impose on other elements of the overall internal design.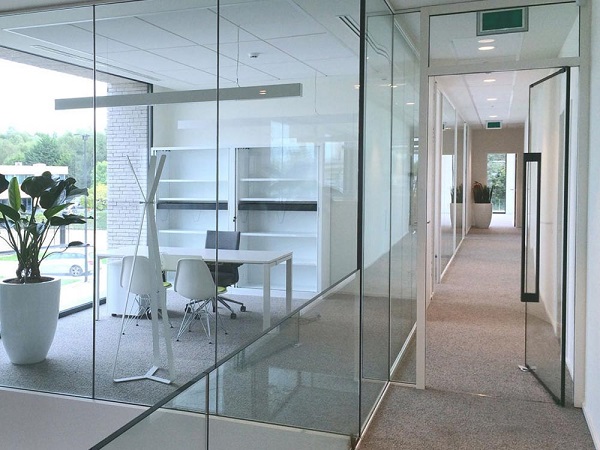 Manufacturers have been keen to address the functional, design-led requirements for these in demand, on trend, fire-rated glass door solutions.
Vetrotech Saint-Gobain can claim to be the first company to specialise in the development, manufacture and distribution of this type of high end sustainable fire-resistant safety and security glass. They have been offering the highest of protection classes for some time now. This company offers the 'Lunax' range of fire-rated glass doors, delivering fully-glazed solutions for the most advanced of interior applications.
The Lunax range of fully-glazed 'all-glass' frameless fire-resistant doors are ideal for contemporary architectural designs and interiors. Not only do they provide contemporary aesthetics with a real sense of light and transparency. They fully meet the requirements of E, EW and EI in fire-resistant glass as set out by the UK Building Regulations Approved Document B. Style and safety can now be provided as standard.
Lunax doors consist of a fully-glazed surface and feature only four discreet clamps, thereby creating a sleek, minimalist interior glass door, perfect for modern interiors. Offering a fire-proof resistance on both sides of the glass of either 30/30 or 60/60, the Lunax range truly combines elegance with comprehensive fire safety.
Minimal and seamless detailing is presented throughout. The doors feature flush head and floor closers. Steel pivots are used, featuring electromagnetic hold-open springs for automatic closing in the event of a fire. The fixing details use graphite strips that connect the glass doors to surrounding fire-rated wall structures.
These innovative doors can be integrated into both new-build designs and renovation projects with ease. This results in a much more modern and clean aesthetic when compared to traditional, cumbersome surrounding frames, hinges and closers.
The Lunax range is available in thicknesses of 20-27mm in single door format or 20-28mm in double door format.
Contemporary designs for residential and commercial interiors
The Lunax range of fire-rated doors offers the ideal solution for contemporary residential or commercial interiors, where frameless glass fire-safety doors are required to complement minimalist styles. Structural glazing specialists Glasstec Systems are proud to offer the Lunax range.
Lauren Cass of Glasstec Systems said, "We listen closely to what our customers want. The demand for beautiful, fire-rated 'all glass' interior doors is growing. We are pleased to offer what we believe to be the best on the market. Their level of fire resistance is unparalleled, and the doors look great, especially where a lot of glass is being used internally, for example in the modern office space.''
Glasstec Systems are proud to be approved installers of Lunax fire doors and have already installed the doors in a range commercial and residential projects around London, the South and South East of England.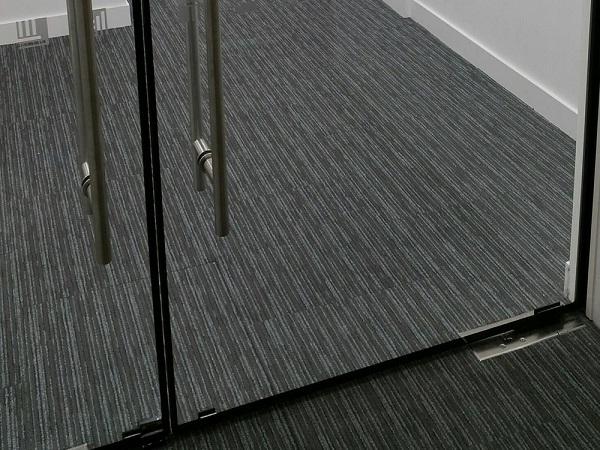 600
450
glasstecsystems.com
2019-01-16T08:00:00
On Trend and In Demand: Sleek, Frameless, Fire Rated Doors That Don't Compromise Design!
glassonweb.com