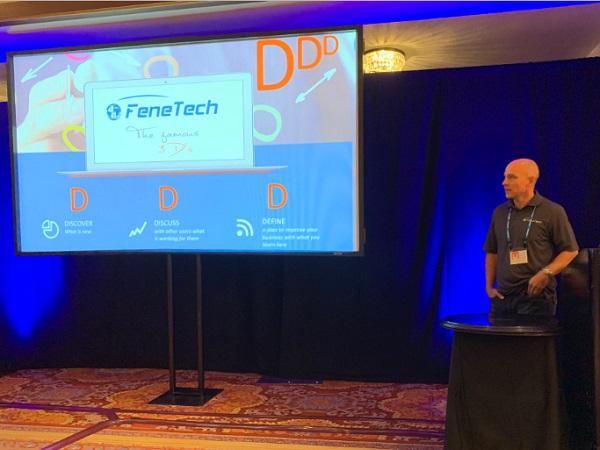 Photo source
fenetech.com
Both users and employees leave with newfound goals.
The FeneTech User Conference ended Wednesday after two-and-a-half days of educational sessions and networking opportunities. Wednesday afternoon, both conference attendees and FeneTech employees left the event armed with a variety of new ideas to keep them busy until next June improving their businesses and developing new features.  
This year's conference saw a record attendance of 127 users from 60 different window and door manufacturers and glass fabrication companies. Attendees could choose from over 80 different sessions ranging from FeneVision Basics to Ask the Experts.
Also included among attendees were several industry sponsors representing companies and organizations that do business in fenestration. Between conference sessions, users were invited to network with each other and with the sponsors present, further strengthening the bond among industry professionals.
Monday evening, users and employees gathered at Cleveland's Masthead Brewing Co. which featured a cornhole tournament organized by quality systems developer Softsolution. Tuesday evening's event at the iconic Corner Alley included a bowling tournament comprised of 20 randomly assigned teams, allowing everyone an opportunity to meet someone new.   
At the close of the conference, FeneTech's business development team surveyed conference attendees about what additional features they would like to see in future releases of the software. The team will then rank these items according to overall need, and the outcomes will drive FeneTech's development of FeneVision for the coming year. Meanwhile, FeneTech's employees returned to headquarters to begin mapping a path for this future growth.
Over the past 17 years, Vice President of Engineering Craig Morris has watched the conference evolve into one of the industry's most anticipated events. "The user conference is a great opportunity for our customers to learn more about the FeneVision software and our solutions but also for FeneTech to understand and learn more about the changing business needs and challenges our customers face. We always look forward to this opportunity to learn, discuss solutions, but in the end, help our customers. The social and networking events are also invaluable in strengthening our relationships and the foundation of our company's mission statement."
Next year's FeneTech User Conference will be held May 31 through June 2, 2020.
FeneTech, Inc. is home to FeneVision ERP, leading software provider for the fenestration industry since 1996. Learn more about FeneTech at fenetech.com.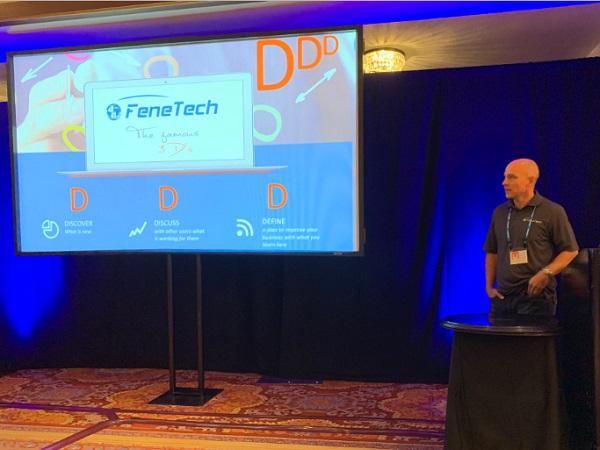 600
450
fenetech.com
2019-06-17T16:27:41
Takeaways from FeneTech's 17th User Conference
glassonweb.com