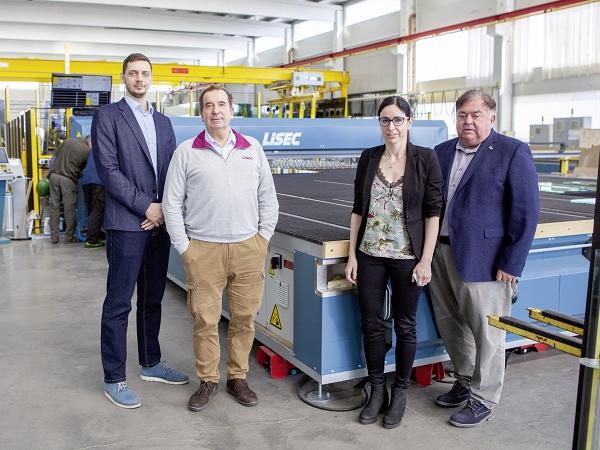 Photo source
www.lisec.com
Mr Rákosy is generally extremely satisfied with the cooperation with LiSEC. In particular with regards to service and spare parts availability.
The family company Rákosy Glass Kft. has been active in the glass processing industry for three generations in east side of Budapest. Modern, highly specialised machinery, installed over a total area of 25,000 m², is used to manufacture a wide range of products for the construction glass industry, and specifically also for the decorative sector.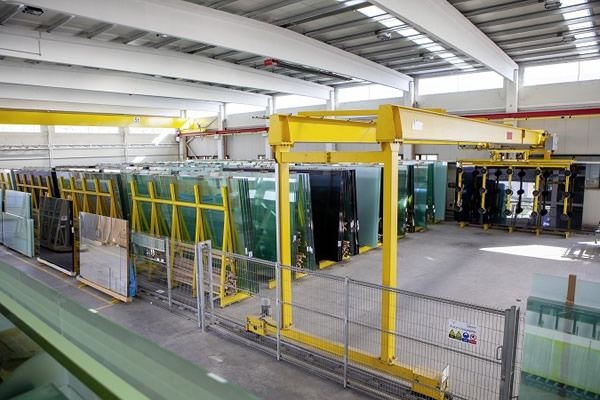 About Rákosy Glass
Rákosy Glass Kft. was founded in 2007 as the successor to Rákosy Üvegipari Egyéni Cég. 156 people are currently employed by the company. The majority of sales take place on the Hungarian market – primarily products for complex projects in the architectural or decorative glass sector are also exported, whereby Rákosy Glass is able to impress with its expertise and specialised solutions and technologies.
The company is constantly expanding its product portfolio and range of services. In doing so, Rákosy consistently demonstrates speed and flexibility. The focus of the company's activities always lies on individual glass solutions and surfaces that make space for light and therefore elevate the quality of the visual environment. The broad product portfolio ranges from special heat-insulating glass in extra-large dimensions, individual doors and windows, motor-driven sliding doors, right through to heating glass.
A designated showroom in the production area presents the innovative solutions of the family-run business: From special textured glass sheets to oversized glass sheets for sliding glass doors and the latest innovation from the house of Rákosy: The glass heating system.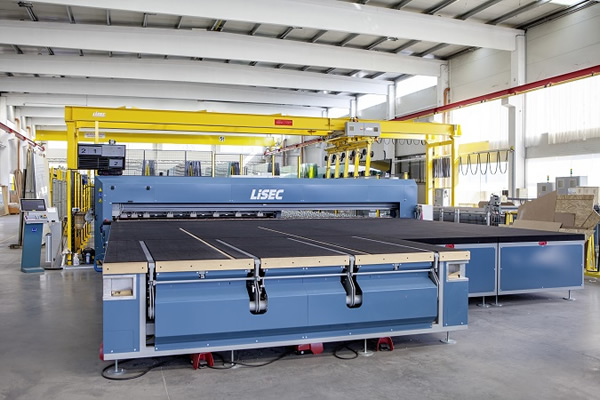 The SKC Glass Heating System from Rákosy
With this invention, the Hungarian glass processor is meeting the new requirements of modern living space design, which is increasingly demanding a more aesthetic, brighter or light-flooded ambience. On this basis, the in-house R&D team developed a state-of-the-art glass innovation: Glass heating – an entirely new heating system.
The design consists of two tempered safety glass sheets. Here the inner glass is laminated with a heating coating and can therefore satisfy all safety requirements, even in the event of glass breakage. With low costs, this system delivers a pleasant temperature sensation and is an excellent alternative to conventional heating systems. "We are proud that we are able to offer our customers such solutions, thereby offering not only savings on heating costs but also alternative options for interior design. Such innovations will certainly become more and more important in the future!", says Mr Rákosy. For more detailed information about this product visit: https://rakosyuveg.hu/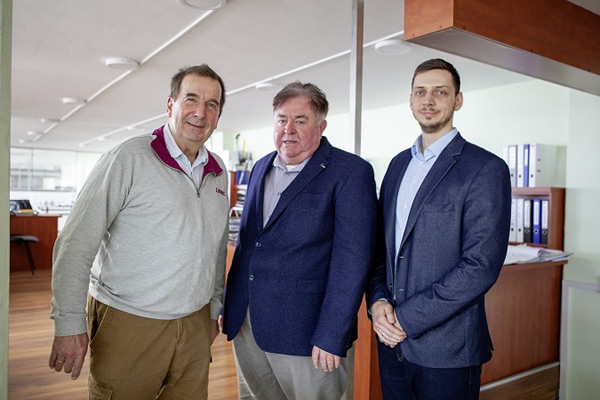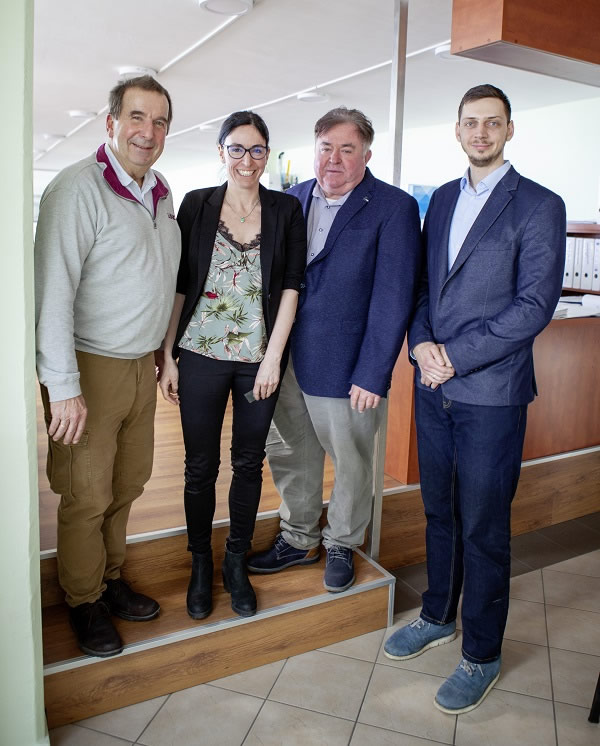 Rákosy's LiSEC cutting system
Mr Rákosy acquired the first LiSEC cutting table as a second-hand model in 1998. At that time, the cutting table had already been in use for 5 years. It was only after 21 years in service that this first LiSEC purchase was replaced with a new LiSEC cutting table last year.
"The investment really paid off. First of all, the technology used was well ahead of its time back then and was therefore always used to our satisfaction over the subsequent years. And secondly, LiSEC machines are a prime example of reliability. ", enthuses Mr Rákosy.
In the meantime, the bright and well-organised production hall of the Hungarian glass processor has been home to a LiSEC cutting system consisting of seven machines – including two LiSEC GFB60/30RE-S (2008, 2019, glass cutting tables for float glass), a VB60 laminated glass cutting bridge from 2019, two LiSEC BTS (2008, 2019, breakout tables), a LiSEC PKL (2008,  gantry loading system) and a LiSEC ATL (2008, movable glass loading station).
The fully automatic glass cutting table is equipped with an additional grinding device, which enables the removal of coatings. Shapes and digitised shapes can be cut without difficulty. Further advantages of the LiSEC table are the second oil feed, the automatic cutting pressure control and fixed stripping brushes.
The LiSEC PKL is a self-propelled glass loading station with a rotating suction frame. Thanks to the rotating double suction frame, the glass gantry loading system is able to stack large format sheets automatically and precisely. This is made possible by the automatic synchronisation, which is controlled via optical sensor technology. Rákosy Glass has 60 loading positions and cycle times are shorter due to travel path optimisation. The laser measuring system is maintenance-free and wear-free and can also be designed as a half gantry or bridge.
The LiSEC ATL is a stationary or movable glass loading station, which can be loaded by means of an automatic gantry loading system and is used for feeding a downstream cutting system. When the table surface of the ATL is in vertical position the LiSEC gantry loading system places the glass sheet to be processed on the ATL. The table surface is then brought into a horizontal position. This is followed by glass sheet outfeed to the downstream glass cutting system. The key advantages are the simple and robust design, as well as the input speed of up to 60 m/min. The LiSEC ATL is also extremely low-maintenance due to the use of a hydraulic tilting device.
Cooperation with LiSEC
Mr Rákosy is generally extremely satisfied with the cooperation with LiSEC. In particular with regards to service and spare parts availability. "We had no real problems with the LiSEC team – on the contrary, the discussions were always highly constructive and goal-oriented. If something doesn't work at our site, the LiSEC team always does its best to find a quick solution – although such situations are infrequent. Our LiSEC cutting system has never stood still longer than 1 day". In such cases original LiSEC spare parts are used, which have the advantage of rapid availability and perfect fitting accuracy.
LiSEC machines guarantee high product quality for the end consumer, and for years to come. For Mr Rákosy, this is one of the main arguments in favour of a LiSEC cutting system. "The precision is consistent and the performance of the machines is constant over the years – which increases our production reliability immensely."
However, the cooperation with the Hungarian LiSEC team is also outstanding: LiSEC agent Fábián Kristóf and LiSEC engineer Regenyei Béla are always welcome at Rákosy Glass and together with Austrian colleagues successfully solve all Customer's demands.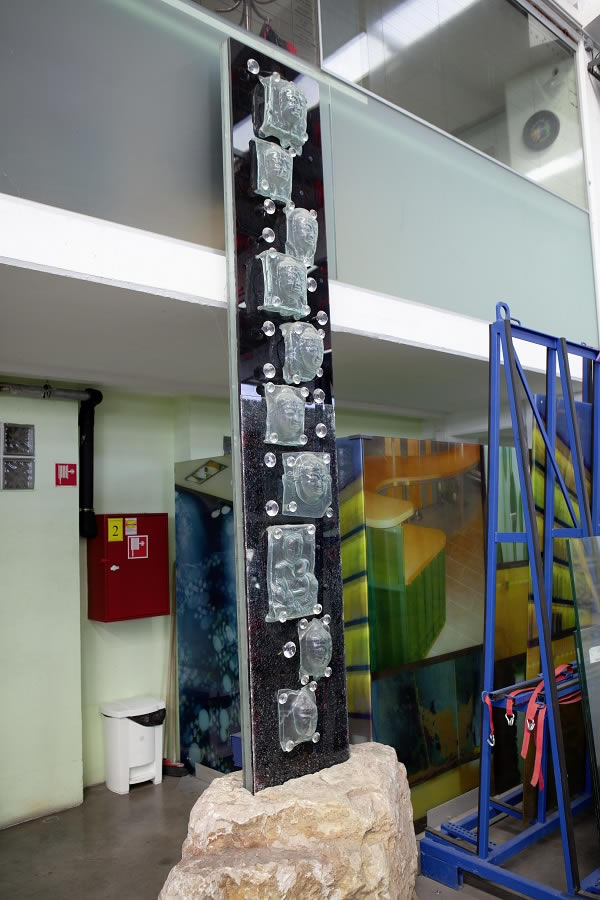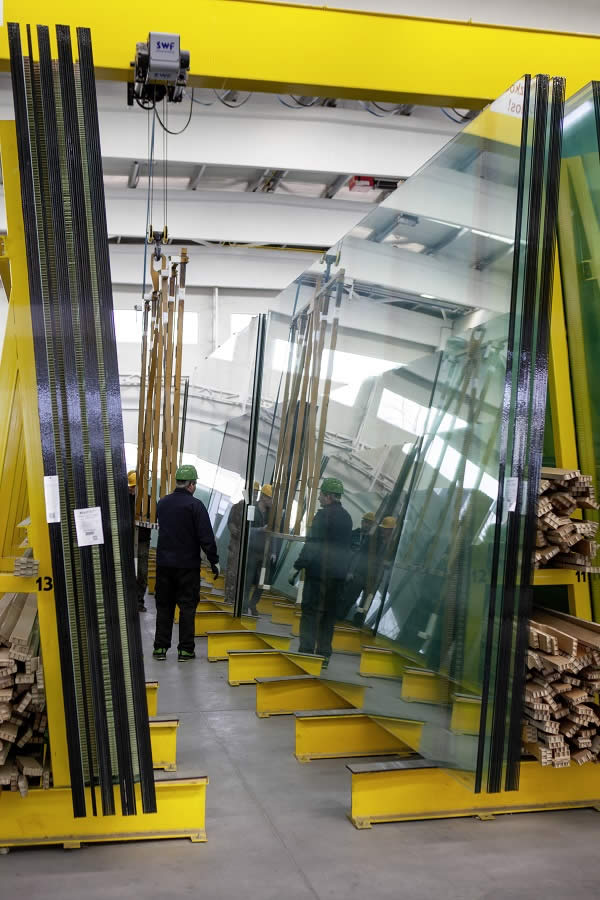 600
450
www.lisec.com
2020-04-02T08:00:00
Rákosy Glass – innovative and decorative products for the construction glass industry | LiSEC
glassonweb.com