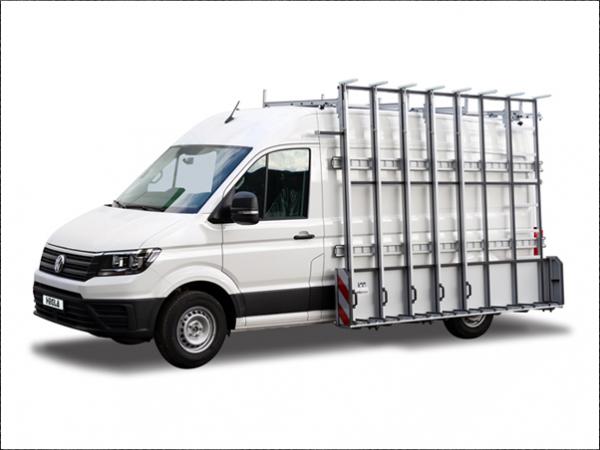 Photo source
HEGLA Fahrzeugbau
Delivering windows, structural elements, and glass always poses a challenge for the installation and logistics team.
It could be the weight, the oversize format or even the number of items involved that makes a delivery from the company premises to the construction site a complex task.
Vans converted into glass-industry vehicles provide optimal loading positions, a high degree of flexibility, and easy load securing options. On the one hand, an attachment like this makes it easier for employees to get their work done quickly and routinely – even with alternating teams. On the other hand, the vehicle also contributes to making a good first impression when visiting customers or simply driving through town.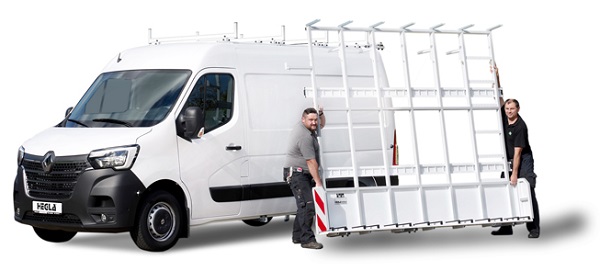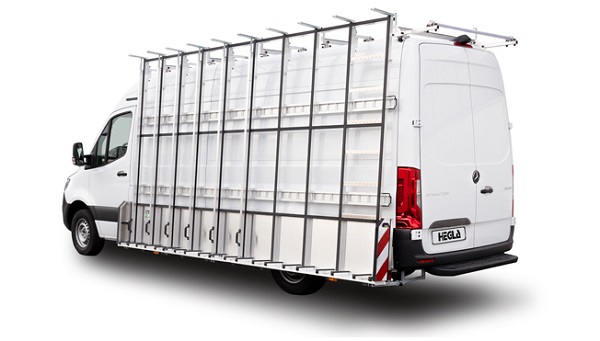 Exterior rack as standard service vehicle equipment
'Exterior racks are fitted as standard on delivery vehicles that are used for the delivery and installation of glass, structural elements and other extra-large items,' explained Hans-Peter Löhner, Managing Director of HEGLA Fahrzeugbau.'They make it possible to handle everyday transport tasks professionally and properly.' Racks mounted on the outside of commercial vehicles are easily accessible and the load can be positioned without having to shift grip. The load can be secured using the user-friendly and height-adjustable slat bars.
They are fixed in the lower and upper hole pattern and provide the necessary security – even for elements that extend above the top of the vehicle. At one of the three HEGLA locations in Germany, an exterior rack is precisely adapted to the vehicle, which means it can offer maximum loading space. The aluminium construction is fully welded, torsion-resistant, and designed for long-term use.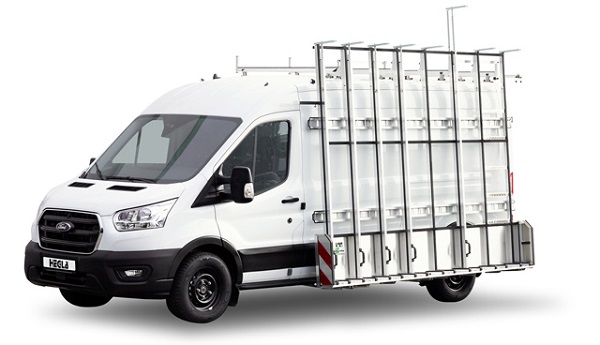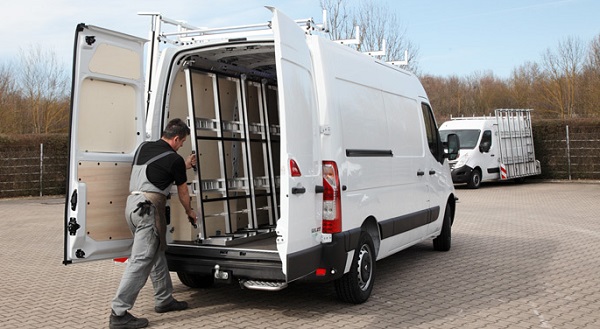 More flexibility with a removable exterior rack
Exterior racks are also available in a quick-release version. Within just ten minutes, the rack can be attached to or removed from the vehicle for even greater flexibility when the situation requires – for example, for vehicle maintenance or personal trips without the attachment. Further, racks in this design are also available for flexible use on several delivery vehicles or for changing tasks.
To create additional storage space, exterior racks are almost always ordered in combination with roof racks. This makes it possible to stow a ladder or extra-long installation materials safely and save space in the process. Access steps built into the rack make it easier to reach the roof, while an optional ladder roller simplifies handling.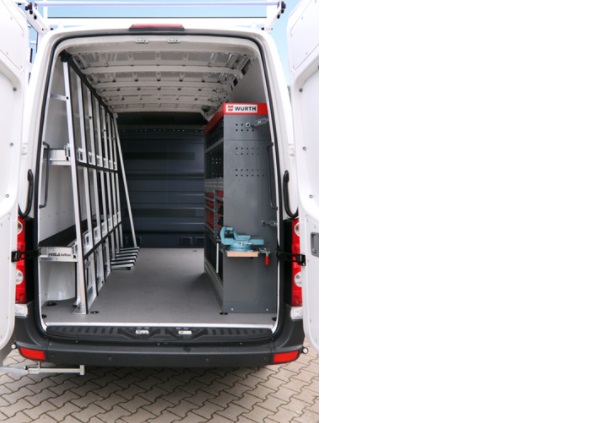 Professional and optimally protected in-vehicle transport
If you regularly transport high-value goods that require extra protection, such as mirrors shower walls and front doors, HEGLA's Managing Director recommends installing an interior rack. This not only protects them from environmental influences in the rear of the vehicle, but also increase the number of loading positions.
Interior racks make it possible to distribute cut glass pieces, IG units, and windows among the various interior and exterior positions as each job requires, so you can access them all easily without having to move the rest around. The interior rack version with folding horizontal support delivers exceptional flexibility. When folded up, virtually all of the loading space is available.
The most user-friendly and ergonomic variant for loading and unloading is the pull-out interior rack. The glass is placed on the rack at body height and then it can be easily pushed into the rear of the vehicle without having to climb inside.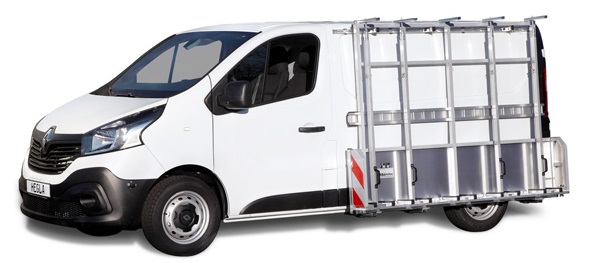 Tool cabinet system for the best overview and a good impression
To make a perfect, well-organised impression with your customers, Hans-Peter Löhner recommends installing a tool cabinet system. 'Everything has a place of its own, you have a clear overview of all materials, and you can demonstrate to customers that you are well-organised,' said Löhner.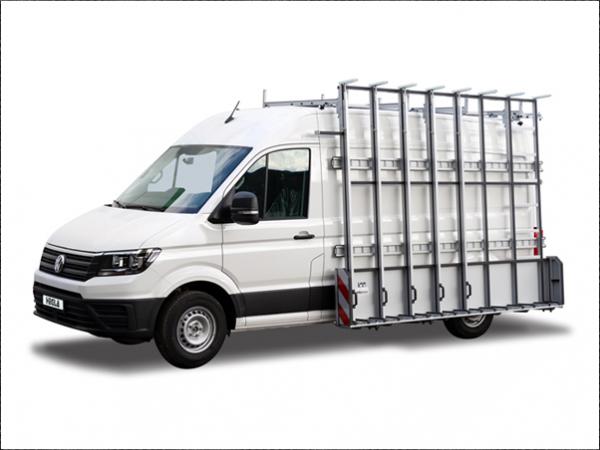 600
450
HEGLA Fahrzeugbau
2021-05-26T09:20:32
The professional glass-industry vehicle for optimally organised service calls | HEGLA Fahrzeugbau
glassonweb.com