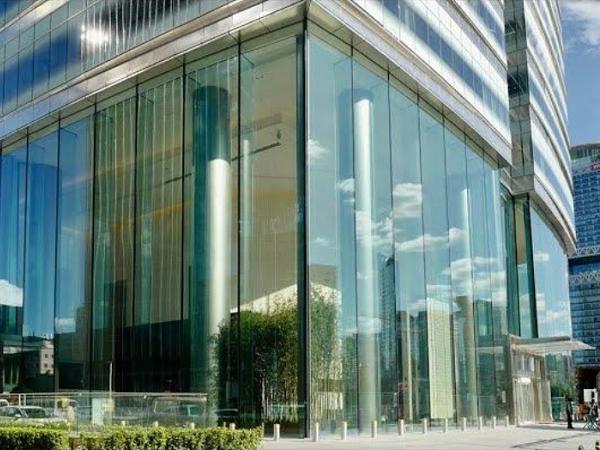 NorthGlass has created the Guinness World Records for the largest single glass window.
On August 6, 2021, nearly 17 meters ultra-high full glass curtain wall on the first floor of Taikang Group building produced by Tianjin NorthGlass is the largest single glass window in the world, with an area of 50.869 square meters, which sets a Guinness World Records.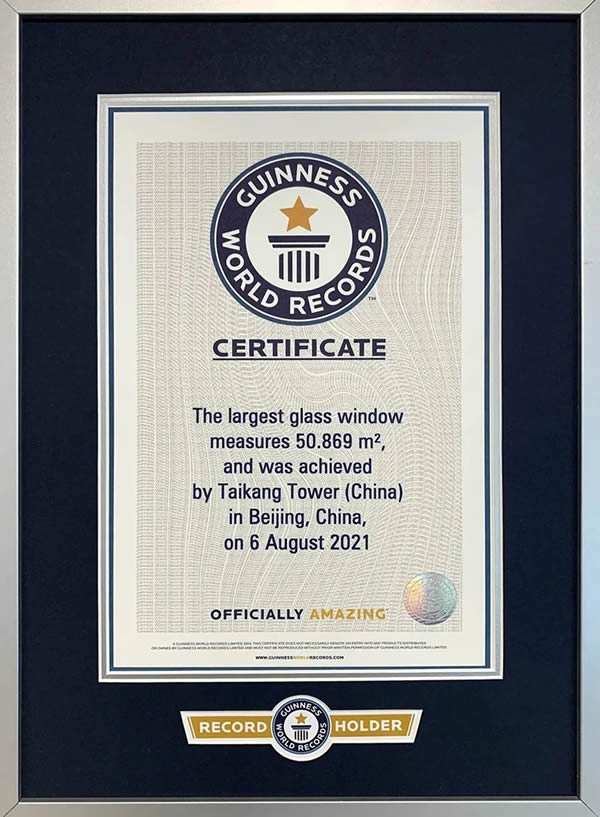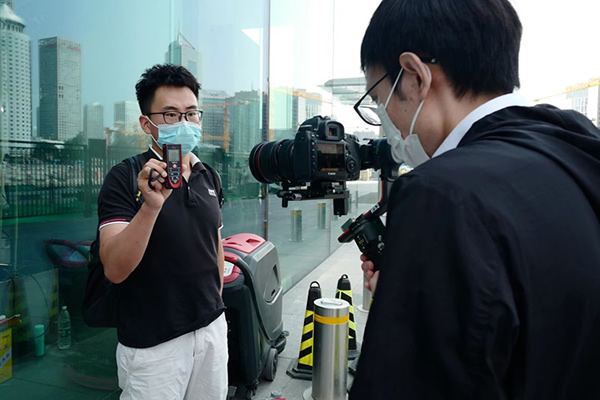 Taikang Financial Building is located in the core area of Beijing, and is adjacent to well-known buildings such as CITIC Tower and CCTV headquarters. The building height is 223.4 meters, covering a total area of about 8,427 square meters, and a total construction area of about 182,135 square meters. The lobby of the first floor adopts the across-page style all-glass curtain wall, and the seated double laminated insulating all-glass curtain wall system. The size of single glass is 17.1m×3.107m, and the single glass weight is 6.5 tons.
With the rapid development of modern buildings, the decoration of the facade has become increasingly valued. At the same time, people's demand for building space is constantly improving, and the large glass curtain wall is becoming more and more widely used in the new building curtain wall. The application of large glass curtain wall on the facade increases the overall permeability of the building, provides a broad imagination space for the architect design, and also provides a broader vision for users, and is more and more favored by the architectural community and customers.
The production and processing technology of large glass curtain wall is difficult, quality requirements is high, structural design is complex, and installation and transportation is difficult. The reason why NorthGlass overcomed difficulites is strong core technology and research and development ability, excellent product quality and years of production and processing experience of large glass curtain wall. 
The cooperation between NorthGlass and Apple Inc. in 2008 officially opened large glass curtain wall research and development, in 2009 NorthGlass developed 12.8 meters large curved tempered glass, used in Shanghai Pudong Apple store, and in 2012 NorthGlass independently developed 18 meters flat curved tempered furnace, then completed the Hong Kong Taikoo, Apple headquarters, Taikang financial building and many other large glass curtain wall projects, and continued to break its research and development record to make 24 meters production line, which makes NorthGlass in large glass curtain wall industry to take the lead. Now NorthGlass's Guinness World Records shows the world what is Chinese creation!
The glass makeup as follows:
Facade: 2x12mm HS Low-E #4 +16A+2x12mm HS
Fin: 5x12mm FT HST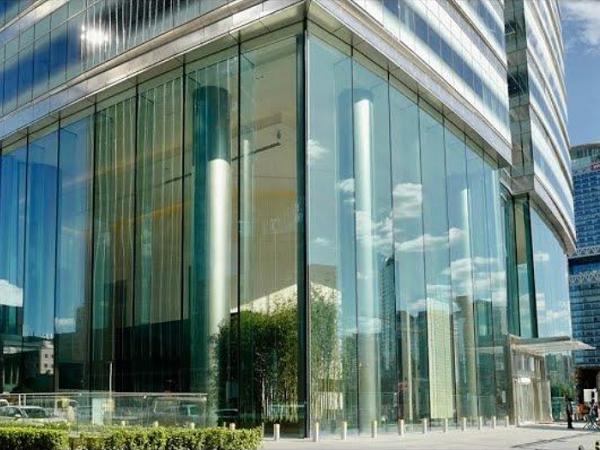 600
450
NorthGlass
2021-09-21T11:00:00
NorthGlass, Guinness World Records Maker
glassonweb.com