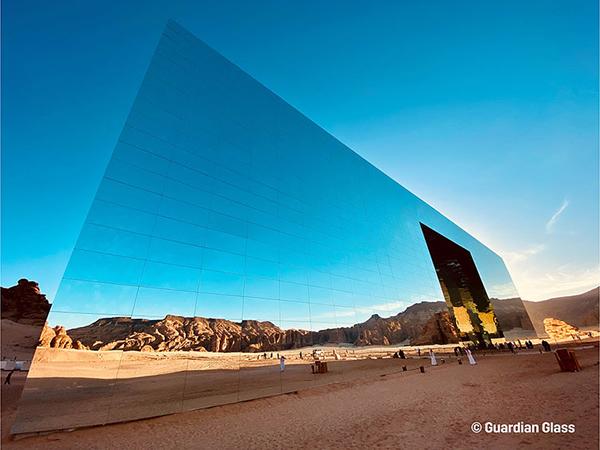 Photo source
© Guardian Glass
Guinness World Records hails Saudi Arabia's Maraya Concert Hall as world's largest mirror-clad building.
Saudi Arabia's latest architectural wonder, the Maraya Concert Hall, has been declared as the world's largest mirror-clad building by the Guinness World Records. The architectural feat , located 22 kilometers away from Al-Hijr Archeological Site, the Kingdom's first UNESCO Heritage site, showcases a mirage effect of its surrounding environment, and is now being enjoyed as part of the Al Ula region's 'Winter at Tantora' festival.
Guardian Glass, the glass manufacturer behind the successful mirror cladding, developed a first-of-its-kind solution specifically for the project that had to be completed within a short period of time to be ready for the winter season's events and performances, now hosting prominent guests and visitors from around the world. The project was completed in December 2019.
Jasmin Hodzic, AME Marketing Director at Guardian Glass, said: "We are proud to have been a catalyst for the Guinness World Records title for Maraya Concert Hall as the world's largest mirror-clad building. Moreover, we highly value the opportunity to support the Royal Commission of Al Ula to achieve its vision for Maraya Concert Hall and capture the essence and mystery of the Al Ula valley through the mirrored glass façade of the building."
The 500-seat Maraya Concert Hall's unique design and purpose promises to contribute significantly to Saudi Arabia's tourism efforts to create a new heritage hub in the Middle East following the declaration of Al Ula as among the UNESCO heritage sites in the world.
"Ingenuity and perseverance paid off well for Guardian Glass as we had to develop the solutions for Maraya Concert Hall's unique needs. The challenges posed by the terrain and time frame were in front of us, but we proceeded and customized our interior glass product -- Guardian UltraMirror™ -- expanding its capability for use externally. With this development, we have created a new value-added product for the construction and architecture industry that meets the quality standard of challenging weather conditions," Hodzic added.
Guardian Glass locally manufactured an exterior mirror based on its UltraMirror interior glass solution, following the highest level of environmental, health, and safety standards. Known for its durability, Guardian UltraMirror™ was already designed to withstand corrosion and stand up to chemicals and clouding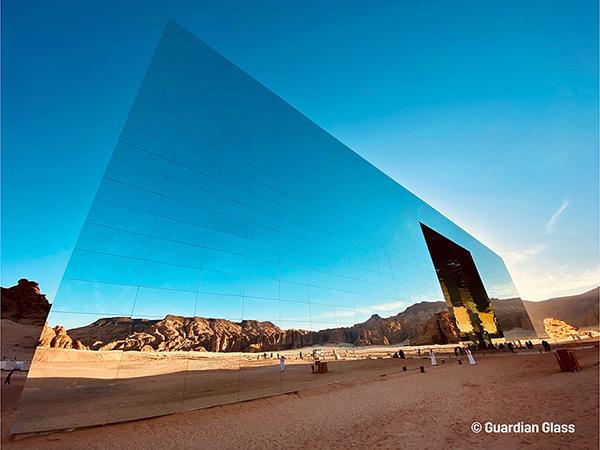 600
450
www.guardianglass.com
2020-05-15T08:45:00
Maraya Hall in Al Ula wins Guinness World Record
glassonweb.com