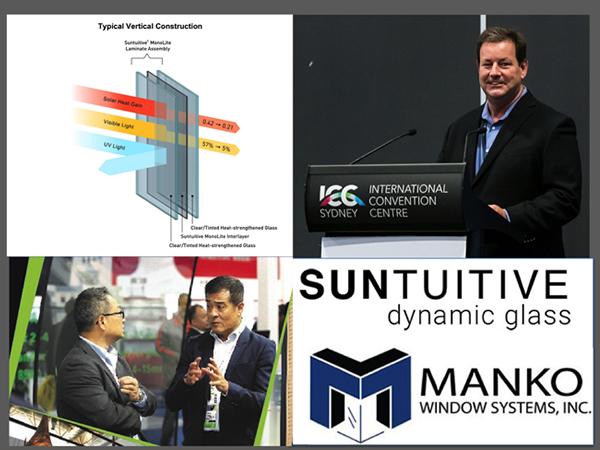 Photo source
suntuitiveglass.com
Product breakthroughs and more from Suntuitive® Dynamic Glass
2019 was yet another big year for Suntuitive® Dynamic Glass with projects all over the world and major technology breakthroughs. Leading the way with product innovation was the launch of the world's first single pane dynamic glass - MonoLite. 
This high-performance piece of dynamic glazing, possesses the benefits Suntuitive® Dynamic Glass offers but in a single laminate, creating a unique solution that only Suntuitive MonoLite can offer. Powered by sunlight, Suntuitive MonoLite dynamically transitions from light to dark in response to solar heat without any wires or controls and installs the same as traditional glass, offering performance unlike any other single pane glass, while still fitting glazing pockets as small as 6.3mm (¼").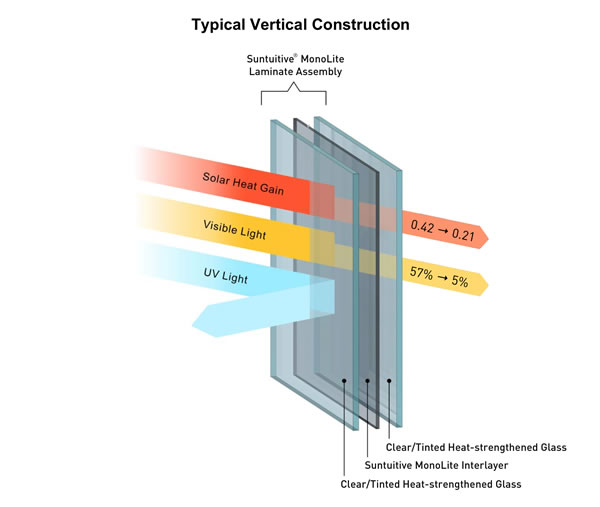 Suntuitive MonoLite is perfect for regions that do not require insulating glass or retrofit projects that can't utilize an IGU.
Read more about it: https://www.glassonweb.com/news/suntuitiver-launches-worlds-first-single-pane-dynamic-glass
2019 also brought new ways to get Suntuitive Glass thanks to the addition of high performance fabricators and representatives all over the world including:
Manko Window Systems
https://www.glassonweb.com/news/suntuitiver-dynamic-glass-expands-agreement-with-manko-window-systems
Thomsa Glass
https://www.glassonweb.com/news/suntuitiver-dynamic-glass-begins-relationship-with-thomsa-glass
Finally, Suntuitive Dynamic Glass was on display at shows and conferences in 2019.  The Suntuitive sales team was able to educate communities of building owners, architects, designers, general contractors, and glaziers about the many benefits of this truly innovative product.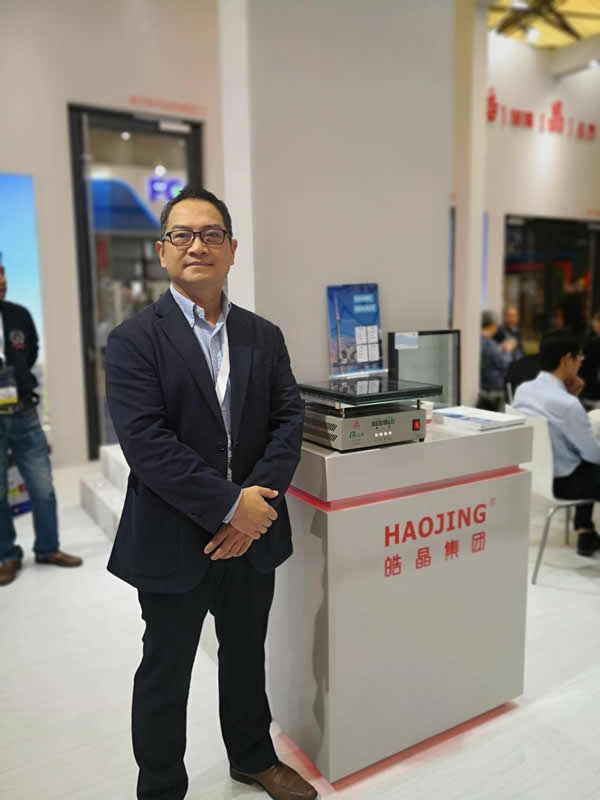 Attendees at these sessions walked away with knowledge about Suntuitive including these important takeaways.
Visible Light Transmittance (VLT): Suntuitive Dynamic Glass constantly adapts to changing sunlight conditions. Throughout the year, this adaptive technology automates the amount of visible light let into a building by dynamically tinting when called for by various weather conditions.
Solar Heat Gain Co-Efficient (SHGC): As Suntuitive thermochromic technology adjusts to direct sunlight throughout the day, it optimizes solar control and minimizes solar heat gain.
U-Value: Suntuitive Dynamic Glass has all the advantages of dynamic glass while at the same time retaining the benefits of a conventional high-efficiency IGU (when used as one) with its low U-values to prevent heat loss.
UV Protection: Suntuitive blocks 99% of harmful UV light.
Noise Reduction & Safety: The laminated construction that is part of the make-up of Suntuitive offers noise reduction as well as the added safety benefits that laminated construction can bring including attack, riot, and storm resistance- depending on the specific make-up.
No Wires, No Electricity: The perfect sustainable and intuitive product.  No wiring, no need for commissioning or challenging settings into a building management plans.  The glass smartly adapts to the conditions without the extra burdens of electric, wiring etc. 
Ease of Install: Installs just like a traditional IGU.  Framing can remain as intended with no holes needed for wires or circuits and no electricians needed on site.
Energy Savings: Using Suntuitive thermochromic Dynamic Glass reduces the heat load of a building and can save significantly on energy costs.
So with 2019 complete the focus moves to 2020 with continued growth of Suntuitive throughout the world.
For more information on Suntuitive Dynamic Glass please visit www.SuntuitiveGlass.com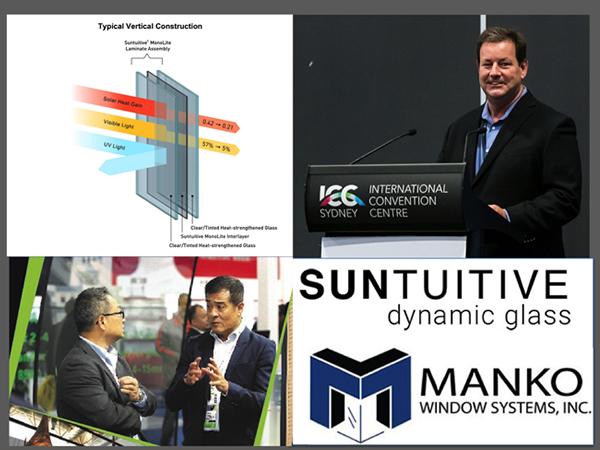 600
450
Pleotint/Suntuitive
2020-01-03T06:00:00
Looking Back at Suntuitive® 2019 - Part 2
glassonweb.com